On Verge Of Bankruptcy, Spanish Media Conglomerate PRISA Sees Latin American Revenues Jump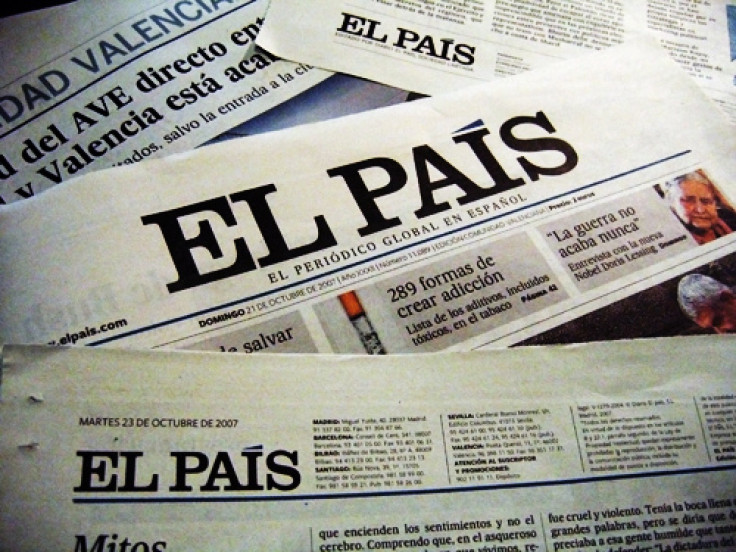 Latin America has become one of the biggest sources of revenue for Spanish media conglomerate Promotora de Informaciones, S.A, or PRISA, (NYSE: PRIS). In the first half of 2013, Latin America accounted for 68.9 percent of the company's earnings before interest, tax, depreciation and amortization (EBITDA). Revenues derived from the region jumped by 3.3 percent from the same period last year, and now account for 27.2 percent of the company's total revenues.
Total revenues for the group (which owns the El Pais newspaper of Spain) grew by 4 percent in the first half to about 1.3 billion euros ($1.7 billion), while losses amounted to 171 million euros ($226 million), including extraordinary items for such things as restructuring costs, goodwill impairment, among others.
In the second quarter, the total decline in revenues from advertising in Spain was less dramatic than the first half -- a 9.6 percent drop, versus a 15.7 percent plunge in the first semester. In print advertising in Spain, revenues fell by 16.3 percent in the second quarter, while money generated by radio ads dropped by 12.3 percent. By contrast, revenue from advertising in Latin America grew by 6 percent.
In June, the average number of unique visitors to the group's websites reached 80 million, a 13 percent growth, with the highest increases generated by ElPais.com (+20 percent) and sports site As.com (+14 percent).
PRISA, who has been deeply indebted for the past two years, said in a statement that it is in negotiations with the three major creditors. The refinancing proposal issued by PRISA has been approved by the banks to which 72.9 percent of the 3.1 billion euro ($4 billion) total debt is owed.
© Copyright IBTimes 2023. All rights reserved.