Verizon Communications (VZ) Posts Q4 Loss Despite iPhone Launch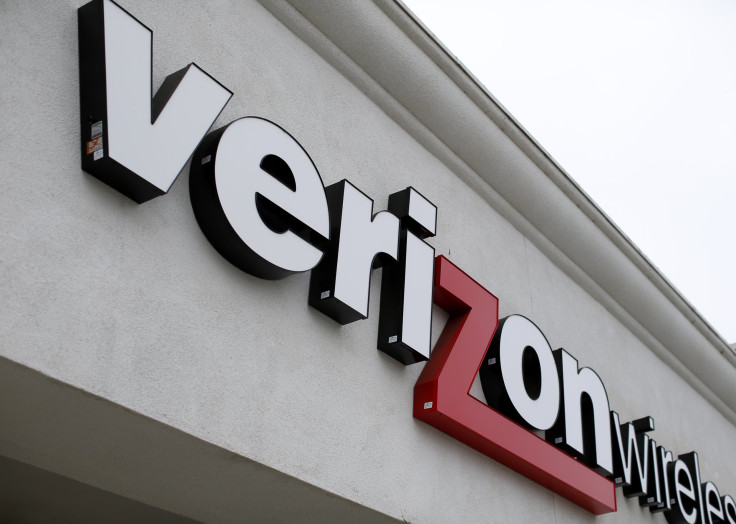 The mobile price wars are taking a toll on Verizon Communications. The No. 1 U.S. carrier reported an increase in fourth-quarter revenue but swung to a loss as it battled T-Mobile and Sprint for subscribers.
Verizon added 2.1 million long-term wireless contracts in the fourth quarter and 1.4 million lucrative tablet subscribers, both of which increased from the prior quarter when the network added 1.52 million long-term wireless contracts and 1.1 million tablet subscribers. The network credited the launch of popular smartphones such as the iPhone 6 and 6 Plus and the Samsung Galaxy S5 for the jump in subscribers.
By comparison, T-Mobile said in a preliminary fourth-quarter report that it added 2.1 million subscribers, while Sprint announced an addition of nearly 1 million subscribers. Prior to their fourth-quarter reports, Verizon and AT&T said their results wouldn't be as profitable as they'd hoped.
"I am confident that Verizon's assets and market momentum position us to continue to drive profitable growth in 2015," Verizon Chairman and CEO Lowell McAdam said in a statement.
The company posted a quarterly loss of $2.15 billion, or $0.54 per share, compared with a profit of $7.92 billion, or $1.76 a share, in the year-earlier quarter. Revenue rose 6.8 percent to $33.19 billion from $31.1 billion a year ago. Analysts polled by Thomson Reuters were expecting 71 cents a share on revenue of $32.7 billion.
Verizon's 2015 outlook includes investments in the Internet of Things, which it values as a $585 million business. That business already is providing new streams of revenue for the company -- with ventures like Verizon Vehicle, a connected car service announced last week. The service is intended to "modernize traditional roadside assistant" and "enhance driver safety and convenience," said Verizon CFO Fran Shammo in a conference call.
Verizon Vehicle is expected to launch during the second quarter of 2015, for an estimated market of 200 million cars that are not connected to the Internet or don't have GPS features. The network expects revenue growth of at least 4 percent in 2015.
Verizon's stock fell 2.5 percent to $47.07 in Thursday's morning session.
© Copyright IBTimes 2023. All rights reserved.
FOLLOW MORE IBT NEWS ON THE BELOW CHANNELS