Video: Market Turmoil; Is This Another 2008?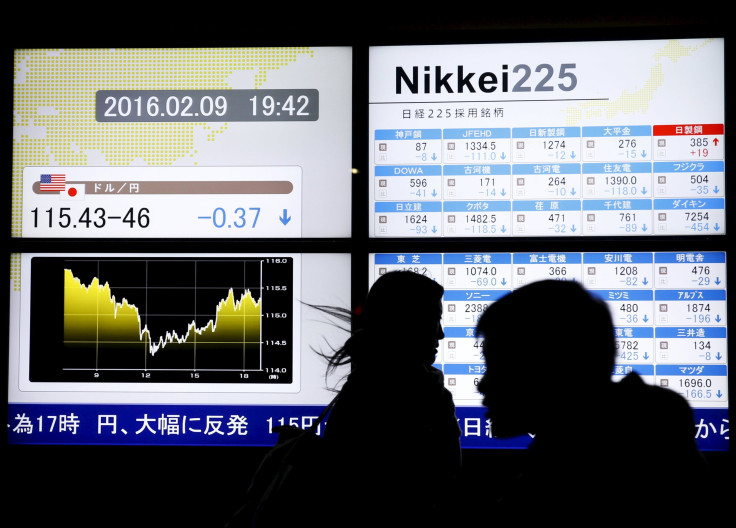 Turbulence tears through global markets as investors continue to be anxious about the health of the global economy. An Asian plunge was followed by an early European one, with banks in particular caught in the fall. Ivor Bennett reports.
Video Transcript:
The exasperation says it all.
Not just "one of those days" any more, but one of those months, and maybe one of those years, says CMC Markets' Michael Hewson.
SOUNDBITE (English) MICHAEL HEWSON, CMC MARKETS, SAYING:
"I think we've come a long way since the lows of 2009 and as such we haven't really seen a significant correction to that rally from the 2009 low so I certainly think in the context of the German DAX, we could potentially see another 10 percent more downside."
With each day the jitters seem to grow.
The Dax's 3 percent drop picking up from where Asia left off.
Hong Kong's Hang Seng index closing down nearly 4 percent.
Reinforcing the sense of déjà vu is the FTSEurofirst 300 index.
Down 10.8 percent in February, its set for its biggest monthly fall since 2008.
Oddo Seydler's Oliver Roth.
(SOUNDBITE) (English) CAPITAL MARKETS STRATEGIST WITH ODDO SEYDLER BANK, OLIVER ROTH, SAYING:
"What we see today is the reality and the reality means that the market and the investors are quite nervous."
First it was China, then oil, now banks.
France's Societe Generale falling 12.8 percent after disappointing results.
Putting aside 400 million euros for litigation costs certainly didn't help profits
But investors' concerns lie elsewhere, says Hewson.
Sweden's central bank the latest to fuel them, cutting its benchmark rate to -0.5 percent.
SOUNDBITE (English) MICHAEL HEWSON, CMC MARKETS, SAYING:
"I don't think it's specific to Societe Generale, I think it speaks to a specific concern about the European banking sector in general and their ability to generate profits in a low or negative interest rate environment."
Investors aren't waiting around to find out.
The financial sector as a whole down 28 percent for 2016.
© Copyright IBTimes 2023. All rights reserved.