Village Voice Editor Tony Ortega Is Leaving To Write A Scientology Book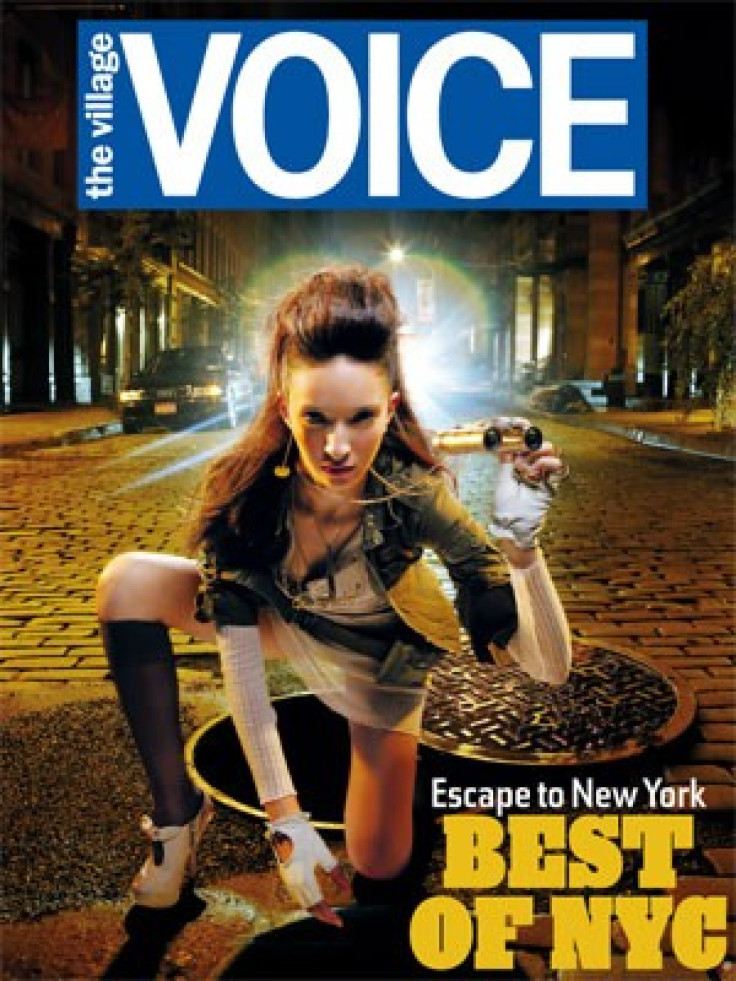 In the latest round of departures for the seminal alt-weekly the Village Voice, editor-in-chief Tony Ortega and music editor Maura Johnston both announced on Friday that they are leaving their positions.
Ortega, who joined the paper in 2007, wrote in a blog post that he will step down next week to work on a book about Scientology. He wrote that he has been writing about the topic for 17 years and has posted 465 Scientology-related blog posts in the last two years alone. "I could not even begin to contemplate that kind of move without the experience I've had with the loyal readers of this blog," Ortega wrote.
No successor has been named, according to the New York Times' David Carr and Ben Sisario, who spoke with Ortega by phone, although Village Voice Media is reportedly looking to hire a New York-based journalist. Ortega came to the paper from South Florida, where he worked at the Broward-Palm Beach New Times, an alt-weekly also owned by Village Voice Media.
Later on Friday, Ortega updated his blog post following reports from journalists who believed he was severing ties with the Voice and its staffers for good, an assumption he insisted was not true. "They seem to be taking this post as my farewell to the people of the Voice itself, which is not the case," he wrote.
Assumptions about Ortega's departure may stem from the fact that the paper has seen a number of staff layoffs over the last few years, including longtime film critic J. Hoberman, who was let go in February after writing for the paper for 30 years. Just last month, the Voice cut three more staffers, one of whom, Steven Thrasher, was just named "journalist of the year" by the National Lesbian & Gay Journalists Association.
That same week, Carr himself posted an article on the Times' Media Decoder blog asking the question, "Are Alternative Weeklies Toast?"
"The problem with so-called alternative weeklies is that they were often formed in opposition to the daily newspapers in their respective markets, offering a spicier take on civic events and cultural coverage that reflected what was actually nascent in various places," Carr wrote.
Nevertheless, cuts at the Voice haven't ended with Ortega. Less than 20 minutes after Ortega posted about his pending departure, music editor Maura Johnston sent out the following tweet: "well it's my last day at the village voice. it's been fun."
A social-media maven with more than 10,000 Twitter followers, Johnston came to the Voice from Idolator, replacing Rob Harvilla in 2011. Ortega told the Times that her departure is not related to his, while Johnston herself told the paper that the decision was "not hers."
In regards to Ortega's next venture, the rumor mill has already begun to spin. The Observer on Friday quoted an ex-Voice staffer who said Ortega's growing pursuit of Scientology may have distracted him from his duties at the Voce. "He was increasingly obsessed with Scientology and had neglected almost all of his editorial duties at the paper," the source told the Observer. "Sometimes he wouldn't even edit features."
Carr and Sisario described Ortega as a "serious reporter" whose talent was always evident at the Voice, even as it continued to shed staffers and pages.
© Copyright IBTimes 2023. All rights reserved.