VinoTastr Aims to Simplify Your Wine Selection With Taste Science
A recent State of the Report 2023 published by the Silicon Valley Bank on the current state of the U.S. wine industry indicates that most sectors of the industry have failed to attract younger consumers in recent years.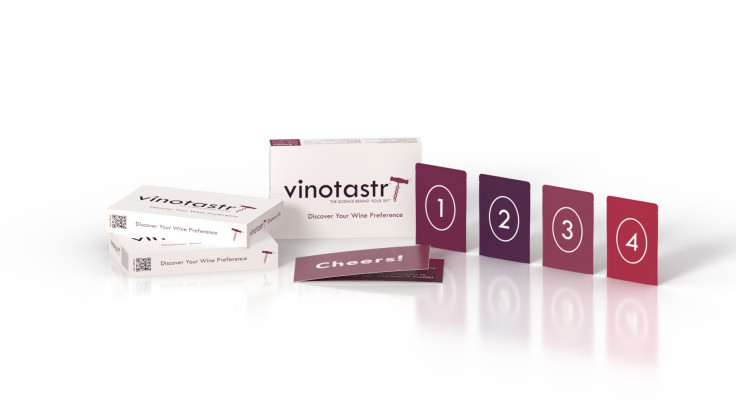 In her recent article, published in Forbes "Reports Say Young Drinkers Are Over Wine. What Do Winemakers Think?" Kate Dingwall summed up the message in her main takeaway from the SVB report nicely, "The wine industry has a young drinker problem." Although the 2023 SVB report has garnered mixed reviews from within the wine industry, certainly more can be done to attract a younger, more diverse group of wine drinkers, particularly in the Gen Z (aged 21-25) and Millennial (aged 26-41) ranges. Younger drinkers today have a plethora of alcoholic and non-alcoholic beverages to choose from. The wine industry must fight for their attention and loyalty. Younger drinkers wish for enhanced experiences in order to connect with brands through transparency. For younger audiences, this means personalization. Innovative brands aim to bridge the wine generation gap by making their wines more approachable.
One common refrain for all generations is the knowledge barrier required for entry into the world of wine. Many of us have been in the wine section of a local retail or wine store, staring down one of 10+ aisles stacked with thousands of beautiful bottles from various regions around the world. Overwhelmed with choices we end up walking out with an expensive or highly rated wine that disappoints and frustrates. At the same time wine makers and distributors, subscription clubs, and retailers have invested millions of dollars to engage wine drinkers and sell more wine.
This is where everyone's interests are aligned to demystify the wine choices.
A research team based out of Houston, Texas may have found the key by merging taste science and technology into an entertaining experience to demystify the wine choices.
Tastr Institute's medical research related to the correlation between phenotypic expression of human taste receptors and innate immunity lead to the birth of VinoTastr, The World's First Wine Taste Technology Company.
VinoTastr has developed a simple and scientifically backed predictive tool with zero bias to help people choose wines. VinoTastr discovery kit with VinoTastr proprietary app and four specific taste testing strips measures users' current expression of individual taste receptors to reveal their individual taste sensitivities to bitterness, sweetness, flavor, and body. These sensitivities align with traits most commonly associated with wines – residual sugars, tannins, and alcohol level.
The quick, simple and affordable VinoTastr discovery kit, available in summer this year, reveals within minutes one of the five unique VinoTastr profiles - Sweet Avenger, Savory Crusader, Body Advocate, Balance Ambassador, or a Tannin Champion. Armed with their specific VinoTastr profile, wine becomes more approachable across the board for all wine drinkers both new and old and allows wine makers and sellers to tailor their offerings to match the drinkers' palate.
How do individual taste perceptions affect someone's wine preferences?
VinoTastr incorporates wine taste science with over a decade of Dr. Henry Barham's published findings highlighting the role of taste receptors in the innate immune system. These taste receptors, specifically G-Protein Coupled Receptors (GPCRs) such as sweet (T1R) and bitter (T2R) taste receptors, interact with taste stimuli to initiate a signal transmitted to the brain, resulting in taste perception. Published in the Journal of the American Medical Association (JAMA) and the Journal of Otolaryngology and Rhinology, Dr. Barham's research has also appeared inNational Geographic and The Washington Post.
The sheer diversity of T1R and T2R taste receptors can help explain a wide variety of taste preferences both within and between cultures. As Dr. Barham has so eloquently put it, "VinoTastr celebrates the diversity of palates and opens the doors of taste science to the world of wine."
While the 2023 Silicon Valley Bank's State of the U.S. Wine Industry Report may not be as apocalyptic as some suggest, it's still important to monitor the trends it highlights and address them accordingly. In today's swipe left, swipe right society, instant gratification plays a pivotal role in consumption and brand loyalty. Providing today's society, particularly the young drinker population, with a simple way to identify wines they know will appeal to their individual palates will prove crucial in their desire for instant gratification and likelihood of enjoying wine.
Like Dr. Barham, MD, co-founder and Chief Science Officer of Tastr Institute has said, "VinoTastr takes the guesswork out of choosing wine and opens the door to exploration."