Visitors Asked To 'Run' After 5 Lions Escape Their Enclosure At Zoo
Visitors to a zoo in Australia were in danger of receiving more than they bargained for as not one but five lions managed to escape their enclosure.
The incident happened Wednesday around 6:30 a.m. at Sydney's Taronga Zoo. News of the lions having bolted from their designated space reached zoo authorities soon, prompting them to sound off a "code one" alert. Guests of their "Roar and Snore" overnight program were rushed to safety, Reuters reported.
The alert was activated after cameras captured the animals – one male lion named Ato, and four cubs – wandering outside their enclosure in the early hours. This area was separated from the rest of the zoo by a six-foot fence, according to the outlet.
Zoo keepers acted fast and returned one cub to the enclosure after tranquillizing it. The other four returned on their own accord. The zoo said its emergency response was enacted within 10 minutes of the lions escaping the main exhibit area.
All of them were confirmed to be back inside by 9 a.m., according to local media reports. The zoo didn't immediately reveal the reason behind the escape and initiated an investigation. No harm was reported to animals and visitors.
"They came running into the tent area saying, 'this is a Code One, get out of your tent and run, come now and leave your belongings,'" visitor Magnus Perri told local media, as his family left the zoo.
"The zoo has very strict safety protocols in place for such an incident and immediate action was taken," Taronga Zoo Executive Director Simon Duffy said during a news conference. A portion of the fence and "digging marks" were investigated after police arrived on the scene.
Later in the day, Taronga Zoo revealed that a shoddy fence in the enclosure enabled the lions to escape. "An initial review of this morning's incident has confirmed that an integrity issue with a containment fence enabled five lions to temporarily exit their main exhibit," it said in a statement, reported News.com.au.
"The lions are now in a back-of-house holding area while a full review continues. A full report will now be prepared for the NSW Department of Primary Industries. Keepers and vets report all lions are doing well. Taronga Zoo remains open and is extremely grateful to its staff and the community for their support today," the zoo said.
In a similar incident, a Swedish zoo was partially shut down after a king cobra named Sir Vas escaped from its enclosure. The zoo had housed king cobras for 15 years, but this one, which was only a few days old at the facility, found a way to pull off an escape.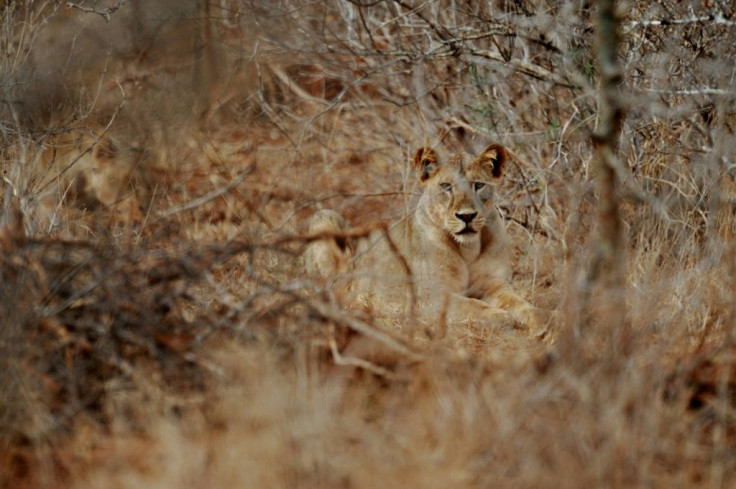 © Copyright IBTimes 2023. All rights reserved.