Vladimir Putin Raises Concerns Over Israel's Plans To Give Weapons To Ukraine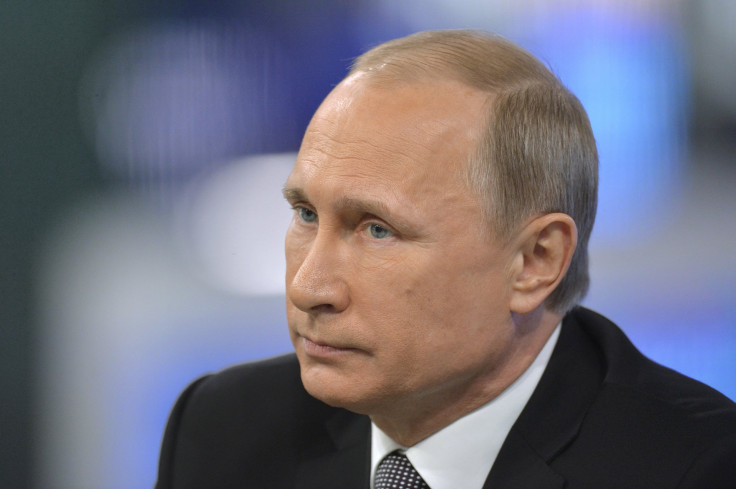 Russian President Vladimir Putin raised concerns Saturday about Israeli plans to give lethal aid to Ukraine. In an appearance on a Russian TV show, he contended giving the Ukrainian military weapons to fight pro-Russian rebels in eastern Ukraine will increase the death toll and further undermine the Minsk II agreement.
"It's the choice of the Israeli leadership. They are entitled to do what they deem expedient," the Russian president said. "I think it's counterproductive if the talk is about lethal weapons because it will only lead to an additional coil of confrontation, an increase in human victims and the result will be just the same."
Israel's plans come a week after Russia decided to supply Iran with an advanced missile defense system, also known as the S-300, which Israeli Prime Minister Benjamin Netanyahu said would further destabilize the Middle East. This was despite repeated claims by Russian officials the S-300 was for protection. Putin reiterated those claims Saturday, saying it was a "purely defensive weapon" and does "not undermine Israel's defense capacity in any way."
Russia supplied Iran with the system after the Middle East country came to an interim agreement with six world powers over its controversial nuclear program. The West had contended Iran planned to build nuclear weapons while Tehran maintained its program was for peaceful purposes only.
Iran hopes the deal, which is to be finalized by June 30, will lead to an end of sanctions against the country, allowing it to rejoin global financial markets and import and export goods.

Russian Foreign Minister Sergei Lavrov said the sale of the weapons system was a goodwill gesture rewarding Iran's progress in the talks.

Ukraine has asked for lethal aid in the past, but U.S. President Barack Obama said he wanted to see if the Minsk II agreement, which came into force Feb. 15, could work. However, heavy fighting in the last week in Donetsk and the port city of Mariupol have left the entire peace process in a fragile state.
© Copyright IBTimes 2022. All rights reserved.
FOLLOW MORE IBT NEWS ON THE BELOW CHANNELS