Volkswagen Diesel Scandal Update 2015: Affected Countries Are Largely In North America, Europe, But Asia Not Immune [MAP]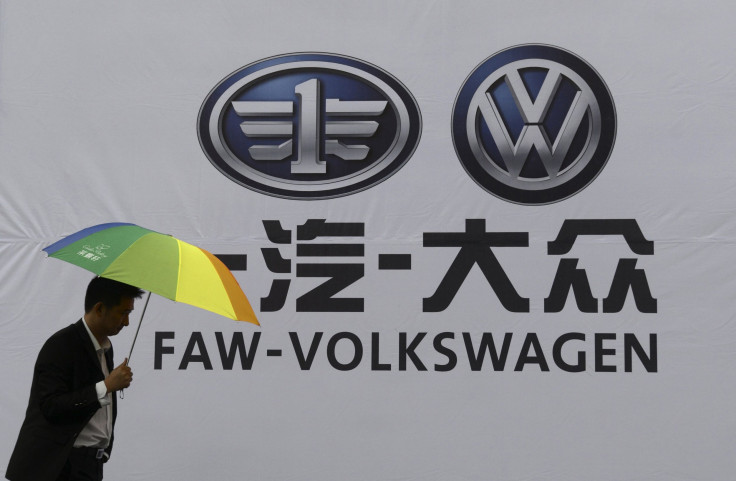 Chinese authorities announced Monday that they are opening a full investigation into how many Volkswagen diesel cars sold in the nation had been outfitted with a defeat device that faked road-test emissions to appear more environmentally friendly. With Volkswagen's emissions trickery discovered last month, the total number of cars and nations affected by it has continued to rise, outraging environmental authorities and car owners alike.
While the countries involved are lopsidedly European, many other continental locations from Africa to Asia to Australia have been hit by the deceitful scheme involving as many as 11 million vehicles worldwide, with more cars being discovered almost every day. Though China, which also began recalling cars Monday, has historically purchased few diesel cars, it is still the largest auto market in the world and now has become the latest country to begin an investigation into the German automaker. Here's a closer look at the nations that have been affected by this ongoing automotive controversy.
The defeat device was first discovered Sept. 18 in a University of West Virginia lab. Researchers tested the emissions of several diesel cars made by Volkswagen and found the cars' actual emissions were as much as 40 times greater than the safe legal limit the software had been reporting.
What This Means For Affected Countries
After the software was discovered, Volkswagen soon admitted around a half-million cars in the U.S. had been affected. Canada also opened an inquiry into Volkswagen Group, though Canadian authorities had yet to provide preliminary estimates on affected vehicles.
Despite being discovered in the U.S., the emissions scandal has impacted Europe more than any other region. The automaker was founded and is based in Germany, where 2.8 million cars were affected, and it had enjoyed strong exports throughout the continent as evidenced by the at least 4 million vehicles that fell victim to the scandal. European countries have long used diesel instead of gasoline, as many nations in the region subsidize the price of diesel, making diesel cars popular because they're less expensive to fuel and maintain.
The U.K. was the second-hardest hit, at 1.2 million cars, with France coming in third at 984,000. Other nations, such as Nordic and Eastern European countries, had lower totals but still will experience consequences from the fallout as the size of their population and car market is proportionally much smaller than Germany or France, for instance.
In large metropolises in particular, such as Paris, Berlin and London, the environmental effects likely will continue to haunt cities for years. The exact toll on the environment has yet to be calculated, but millions of cars have been producing emissions far over the recommended amount.
The environmental impact fueled by the deceptive software also will be profound in Chinese cities as well as in India, which already top lists for the most polluted in the world. As China looks into more violations, India already has a tally well into the 100,000 range, and the Volkswagen scandal could spell more smog and pollution for Asian cities.
Health is also expected to be affected by the emissions as the toxins emitted by diesel engines have been demonstrated to aggravate breathing conditions, such as asthma, and could even lead to lung cancer.
EDITOR'S NOTE: Totals and countries for the above map were based on the best available figures and are subject to change as more cars are discovered. In cases where there was a possible range of car totals, the higher number was used.
© Copyright IBTimes 2023. All rights reserved.