Volvo Spies Tesla Success, Says By 2020 Electric Car Market Will Awaken To A 'Period Of Critical Acceptance'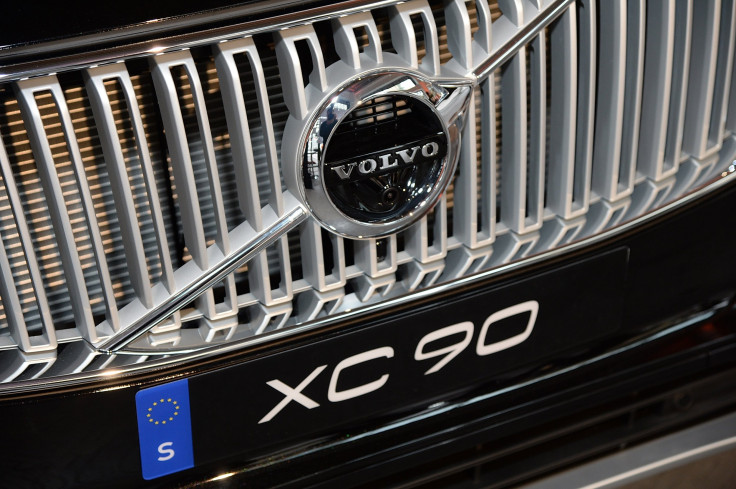 A week doesn't go by without someone warning Tesla Motors about an upcoming challenger. But any blogger or auto journalist boldly proclaiming the first "Tesla killer" will soon roll off some assembly line in Finland or China should back away from the click-bait. The simple truth: European electric supercars are too expensive even for most of Tesla's wealthy, early adopting customers, and Chinese luxury electric cars are, well, Chinese luxury electric cars.
But that doesn't mean Tesla Motors has the market for long-range luxury electric sedans and SUVs in its pocket. Brush aside little-known electric car company names like NextEV, Evelio and Faraday Future, and you'll find some solid majors working on luxury car electrification, including Volkswagen AG, BMW and Mercedes-Benz.
Now you can include Volvo Cars in an increasingly loud conversation about future consumer demand for electric cars.
On Thursday, the Chinese-owned Swedish carmaker said it will deliver a fully electric vehicle in 2019 boasting a comfortable 325-mile range per charge. It would be Volvo's first dip into the market for 100 percent electric transport after unveiling its first gas-electric plug-in SUV, the XC90 T8, which is already on sale in Sweden and is due in other markets by January. The 407-horsepower plug-in SUV can travel about 25 miles on electric power alone.
"We believe that the time has come for electrified cars to cease being a niche technology and enter the mainstream," Volvo Cars boss Håkan Samuelsson said in a statement Thursday announcing his company's strategy in the electric car market. By 2018, he says, 1 in 10 of the company's vehicles will be plug-in hybrids. Volvo sold about 466,000 cars globally last year.
The company sees an awakening of the global electric vehicle market starting in 2020, a "period of critical acceptance" among consumers, it says. The company will soon unleash two more gas-electric plug-in hybrids, the 60-series and the 90-series, using the recently tooled Scalable Platform Architecture, which was designed from the start to accommodate electric powertrains.
It's all part of Volvo's efforts to emerge from a lost decade that saw demand for its cars plummet under Ford Motor ownership and a 2010 sale to Chinese automaker Zhejiang Geely Holding. Volvo has been spending $11 billion to replace Ford technology with its own, and the XC90 is the first product of that effort.
Volvo's announcement came two days after we learned that Volkswagen -- perhaps trying to distract a little from the world's focus on its emissions-cheating debacle -- is going to turn its flagship Phaeton into a battery-powered high-end luxury sedan and release a pack of gas-electric plug-in hybrids in the coming years.
Right now the field for fully electric luxury cars is wide open, and Tesla is the first company to understand the market. But being first doesn't necessarily mean being the best. And as more consumers gravitate to the electric car market, they will soon see a lot more options.
© Copyright IBTimes 2023. All rights reserved.