The Safest Cars? Nine Models, Including Toyota Highlander, Volvo XC90, Have Zero Driver-Fatality Rates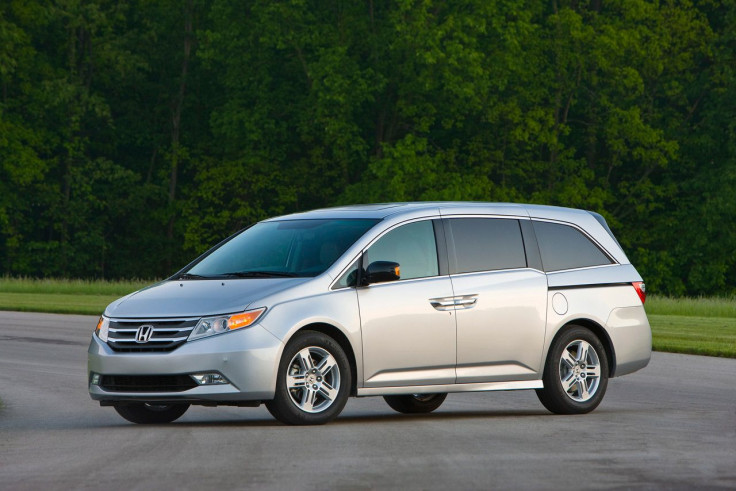 Just six years ago, no car on the U.S. market could boast a driver fatality rate of zero. Today, there are nine models with that distinction, according to a new report from the Insurance Institute for Highway Safety (IIHS) that analyzed accident data to find out which models had the highest and lowest rates of driver deaths.
"We know from our vehicle ratings program that crash test performance has been getting steadily better," IIHS head of research David Zuby said in the report released Thursday. "These latest death rates provide new confirmation that real-world outcomes are improving, too."
Automakers issued a record number of vehicle-safety recalls in the U.S. last year, thanks to General Motors' faulty ignition systems and air bags made by Japan's Takata Corp., but the new report shows more models than ever with proven safety track records, not just among luxury cars but also more affordable choices.
The study focused on 2011 model-year vehicles, allowing researchers to look at newer cars that have been on the road long enough to accumulate crash data at the federal Fatality Analysis Reporting System. They also looked at model years dating back to 2008 if the vehicles weren't substantially redesigned in that period of time. They only looked at driver fatality rates because the presence of passengers in accidents are unknown, but if a car has a low driver-fatality rate it suggests the same for passengers, too.
Here are the nine "zero club" models that had no driver fatalities in accidents from 2009 to 2012:
* Audi A4 4WD luxury midsized car
* Honda Odyssey minivan
* Kia Sorrento 2WD midsized SUV
* Lexus RX 350 4WD midsized luxury SUV
* Mercedes-Benz GL-Class 4WD large luxury SUV
* Subaru Legacy 4WD midsized car
* Toyota Highlander hybrid 4WD midsized SUV
* Toyota Sequoia 4WD large SUV
* Volvo XC90 4WD midsized luxury SUV
The prevalence of zero club SUVs has a lot to do with the wider use of electronic stability control, a semi-autonomous driving technology that helps keep the vehicle moving in the intended direction during extreme steering, such as when drivers overestimate their speed when the road curves. This resolved one of the persistent problems with SUVs, that their high centers of gravity lead to higher rollover risks.
"The presence of so many zeros among the latest death rates comes at a time when more and more highway safety advocates are setting their sights on a goal of zero deaths in motor vehicle crashes," the report stated.
Sweden was the first country to establish a "Vision Zero" initiative, in 1997. While it hasn't attained the goal of zero road fatalities through traffic control systems and quicker embrace of road and vehicle technologies, Sweden says it was able to reduce road deaths by half over the past five years.
Gothenburg, Sweden-based Volvo Car Corp. has also said it aims for all of its cars to be in the zero club by 2020 by aggressively embracing the latest vehicle-safety features, including car frames designed to avert kinetic energy away from drivers, crash avoidance and pedestrian detection technology, and seats designed to absorb spinal injury impacts.
The report also listed the cars with the highest driver deaths per million registered vehicle years from 2009 to 2012. A registered vehicle year is one vehicle that has been registered for one year, a common auto-safety metric.
The nine models with the highest driver-fatality rates are:
* Kia Rio 4-door, 149 deaths
* Nissan Versa 4-door, 130 deaths
* Hyundai Accent 4-door, 120 deaths
* Chevrolet Aveo 4-door, 99 deaths
* Hyundai Accent 2-door, 86 deaths
* Chevrolet Camaro sports coupe, 80 deaths
* Chevrolet Silverado 1500 crew cab 4WD pickup truck, 79 deaths
* Honda Civic 2-door, 76 deaths
* Nissan Versa 4-door hatchback, 71 deaths
Read the full report here to see where your car fits into the study of driver fatalities.
© Copyright IBTimes 2023. All rights reserved.