Wagner Soldiers Slam Russian General For Lack Of Ammo: 'F**king *sshole'
KEY POINTS
The video of the Wagner mercenaries went viral on Dec. 26
Wagner founder Yevgeny Prigozhin personally confirmed the authenticity of the video
It is believed that Wagner has deployed 50,000 personnel to the war in Ukraine
A group of soldiers for Russia's infamous Wagner mercenary group has slammed a Russian general for lack of ammunition on the frontline, even using obscene language to address the chief of the general staff.
In a video that went viral on Dec. 26, a group of soldiers who were wearing Wagner patches said they were struggling with a lack of ammunition while fighting against Ukrainian forces in the city of Bakhmut in the temporarily occupied region of Donetsk.
"To the Chief of the General Staff: you're a f***ot and a f*cking *sshole. We have nothing to fight with, we have no shells. There are guys out there dying for us, and we're sitting here not f*cking helping. We need shells, we want to f*ck everybody up. We're fighting against the entire Ukrainian army here at Bakhmut. Where are you? Help us, dammit," the soldiers said in the video, addressing Russia's General Staff Valery Gerasimov, as per a translation from global news publication The Insider. "There's nothing else to f*cking call you. Except one word – f*ggot. When guys are dying, where are you all?"
Yevgeny Prigozhin, the founder of the Wagner mercenary group, personally confirmed the authenticity of the video through a voice message published by his press service on Telegram.
"I stopped by the guys in the dugouts specifically to answer your question. Are there any Ukrainian nationalists here now? I haven't seen any. Our main task, and theirs too, which they keep mentioning, is to go and take Bakhmut," Prigozhin said in the voice message. "When you pull out the bodies of your comrades every day and see them for the last time, you really need ammunition. I wish everyone would get moving and at least think about what it's like for them there on the front line."
The shadowy mercenary group first emerged in 2014 during Russia's campaign to invade and annex Ukraine's Crimean Peninsula. Over the past 10 months, the Wagner group has also joined the war in Ukraine.
It is estimated that the group has deployed at least 50,000 personnel to Ukraine in the war, including 10,000 contractors and 40,000 convicts recruited from prisons across Russia, CNN reported, citing John Kirby, the strategic communications coordinator for the National Security Council.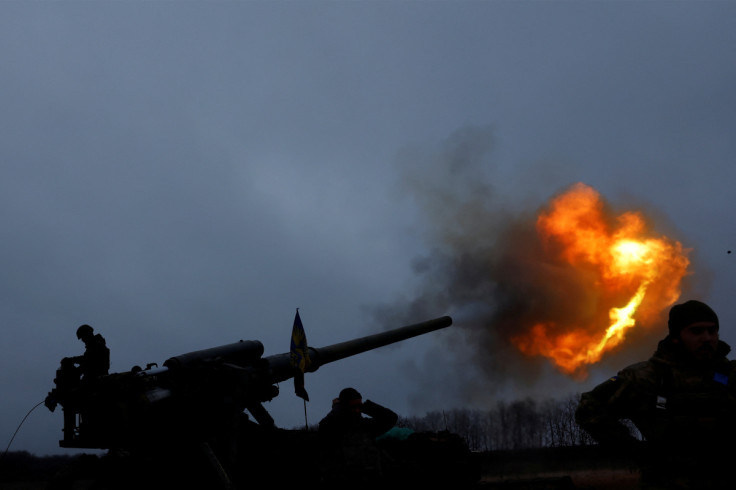 © Copyright IBTimes 2023. All rights reserved.