In Wake of Paris ISIS Attacks, Panic Spreads To Tunisia, Reports Of Gunmen In Sousse Hospital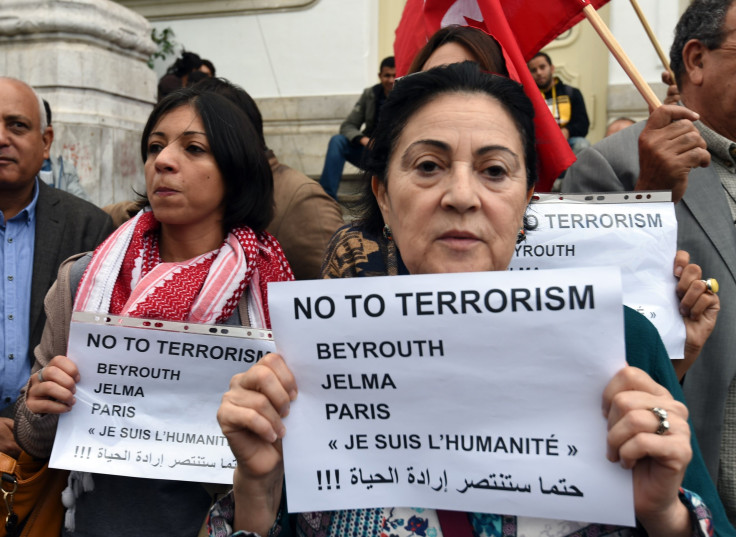 BEIRUT-- Tunisian security forces were deployed Monday in Sousse, the coastal city of Tunisia that was the scene of a deadly terrorist attack on a beach in June. Police, the national guard and the Tunisian army were sent in after reports that at least three armed men entered a hospital overnight Sunday.
Patients and staff in Sahloul hospital were unharmed and no explosive devices were found, according to local news reports. However, the state of panic forced the hospital to suspend all services, including its emergency ward, in order to conduct a thorough investigation of the premises.
One nurse claimed to have come in contact with armed men in the elevator. "Stricken with panic, she fell in the elevator making loud sounds and large movements calling for help," the hospital's director Lotfi Boubaker told Jawhara FM, a local radio station.
The men reportedly hoped to kidnap nurses and bring them to Libya, according to a source on the ground who spoke to International Business Times. One local news outlet, Tunisie Numerique, claimed the men asked the nurse if she wanted to participate in "Jihad al-Niqah," which loosely translates as 'sex jihad.'
"The terrorists have started to propagate ... great chaos in Sousse," a source, who works in the area and asked to remain anonymous, told IBT.
The nurse's testimony has not been confirmed, but many see it as a symptom of panic that has spread across Tunisia after the gruesome attacks in France last week. Since the assault on the streets of Paris, the borders between Libya and Tunisia are under strict surveillance, stopping militants in Tunisia from reaching Libya. Fighters hoping to arrive in Europe from Tunisia normally stop over in Libya, where they have access to weapons left behind from Muammar Gadhafi's regime.
Some Tunisians are worried that with tighter controls between Libya and Tunisia, militants are more likely to stay in Tunisia and plan attacks there. On Saturday, the national guard was deployed in Sousse and arrested at least 23 people who were wanted by authorities for "various [terrorism-related] crimes," security officials told Jawhara FM.
In a separate incident, the Tunisian ISIS-affiliate group Jund al-Khalifa, released a video Sunday night claiming responsibility for the beheading of 16-year-old Mabrouk Soltani. Militants killed the teenage shepherd last week, and then reportedly ordered a 14-year-old colleague to bring the victim's head, wrapped in plastic, to his family.
IBT could not independently verify the authenticity of the video, but militants claimed the attack was revenge on the young man who had given information to the Tunisian army about "soldiers of the Islamic State."
"This is the fate of all those in the ranks of the tyrants of Tunisia against Jund al-Khilafa," the video said, according to Agence France-Presse.
© Copyright IBTimes 2023. All rights reserved.