Wal-Mart Pares Annual Earnings Forecast As Profits Fall Short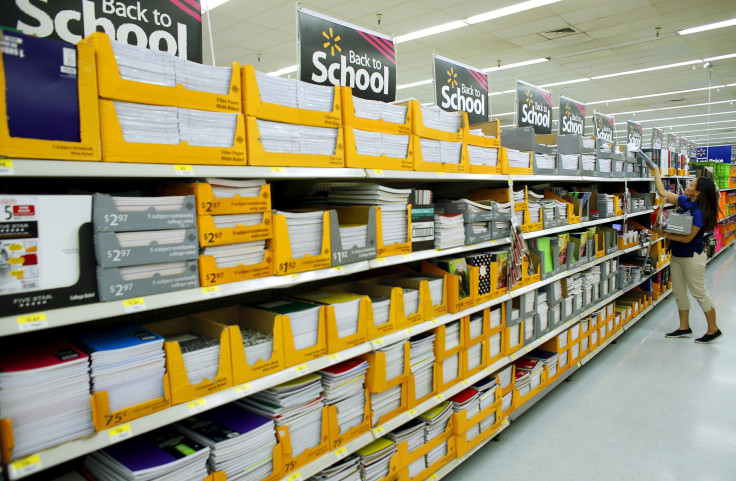 American retail giant Wal-Mart Stores, Inc. slashed its full-year guidance Tuesday after reporting quarterly earnings that fell short of expectations.
For the period ended July 31, Wal-Mart posted profits of $3.48 billion, or $1.08 per share, down from $1.21 a share a year earlier. Analysts cited by Reuters expected profits of $1.12 per share. For the current quarter, meanwhile, Wal-Mart forecast earnings of 93 cents to $1.05 a share -- below analysts' forecast of $1.08 a share, according to media reports.
In its earnings statement released Tuesday, Wal-Mart also reported a 1.5 percent increase in U.S. sales -- above the company's expectation of 1 percent growth -- in the second quarter. Revenue came to $120.2 billion in the second quarter, about the same as last year.
"Even if it's not as fast as we would like, the fundamentals of serving our customers are consistently improving," Doug McMillon, president and CEO of Wal-Mart said, in a press release. "In this case, our desired changes require investments, which are pressuring earnings this year."
For the year, the company is now expecting earnings of $4.40 to $4.70 a share, down from its previous forecast for $4.70 to $5.05 a share.
In recent months, the world's largest retailer has come under pressure from wage increases in the U.S. and a strong dollar overseas, which has cut into its revenue. Compared to its rival Target Corporation, whose shares have risen over 4 percent in the year to date, Wal-Mart's stock has fallen over 17 percent in the same period.
© Copyright IBTimes 2023. All rights reserved.