Wall Street Sets Eyes on Booming 'Frac' Sand Business As Oil & Gas Firms Drill Deeper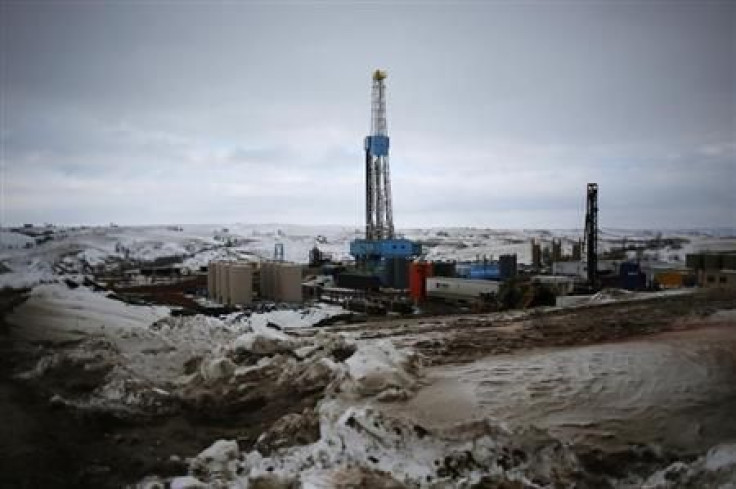 U.S. sand mining companies are raking in sky high returns for their investors, spurred by soaring demand from oil and gas drillers that use the grit to shatter shale.
Hydraulic fracturing, the drilling process that helped launch the U.S. oil and gas boom, requires blasting a mix of sand, water and chemicals into dense shale rock to release deposits of crude oil and natural gas. "Superfracking" involves blasting even deeper into rocks at higher pressures and requires much more sand. The increasingly popular practice is catching investors' eyes, Reuters reported Wednesday.
Shares of two "frac sand" miners, U.S. Silica Holdings Inc. (NASDAQ:SLCA) and Hi Crush Partners LP (NASDAQ:HCLP), have more than doubled in the past year. Emerge Energy Services LP, which also produces frac sand, is now trading at about $109, up from $17 a little more than a year ago. And Fairmount Minerals Ltd., one of the largest frac sand providers, is also considering a $1 billion initial public offering, Reuters said.
Demand for silica sand, which traditionally has come from glassmakers, is expected to climb 30 percent from 2013 to 2015, according to RBC Capital Markets, a Canadian investment bank.
Each fracking well can require up to 10,000 tons of sand during its lifetime, and roughly 50 new wells are being drilled in the United States every day, InsideClimate News reported. The domestic frac sand market is exploding mainly in Illinois, Texas and Wisconsin, where controversial mining projects are raising concerns of health implications.
But whether sand mining can continue to deliver major gains is unclear, Reuters noted. Demand for frac sand is vulnerable; an energy glut and related drop in oil and gas prices could slow drilling operations, leaving mountains of raw silica sand untapped. And the market is opaque, as contract terms, prices, supply and demand are not always fully disclosed.
Despite Emerge Energy's good growth outlook, analysts rate its units as "speculative."
"If you buy [Emerge Energy] here, do not do it with the milk money," Baird Equity Research analysts said in a June 5 note to clients.
© Copyright IBTimes 2023. All rights reserved.
FOLLOW MORE IBT NEWS ON THE BELOW CHANNELS