Walmart's China Imports Displaced 400,000 US Jobs, Study Finds; Retailer Calls Analysis 'Flawed'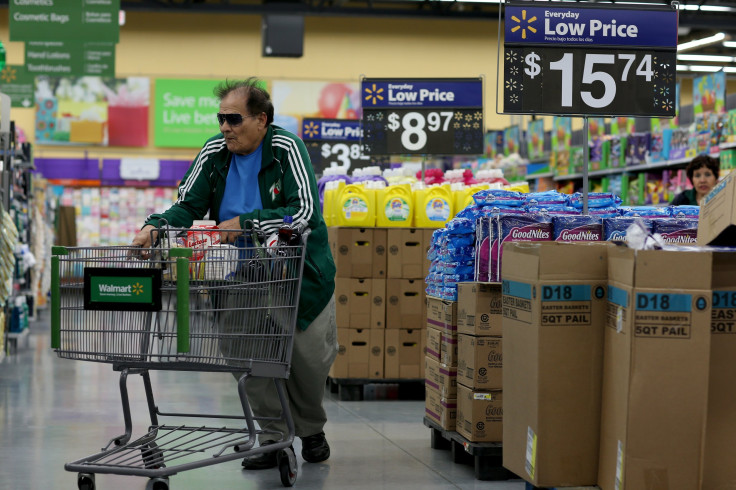 Wal-Mart Stores Inc.'s import of goods from China displaced over 400,000 jobs in the United States between 2001 and 2013, according to a report from the Economic Policy Institute (EPI), a U.S.-based nonprofit think tank. According to the study, cited by the New York Times, Wal-Mart's Chinese imports amounted to at least $49 billion in 2013.
Wal-Mart, the nation's largest retailer and biggest importer, likely accounted for 13 percent of a total 3.2 million jobs displaced over the same period, the EPI said in the report released Wednesday. The think tank attributed this job loss, mostly in manufacturing, to America's goods trade deficit with China, which hit $324 billion in the 12 years until 2013.
"Wal-Mart is one of the major forces pulling imports into the United States," said Robert E. Scott, an economist at the EPI, according to the Times. "And the jobs we're losing are good-paying manufacturing jobs, which pay higher wages and provide better benefits."
EPI said, in the report, that "Wal-Mart has aided China's abuse of labor rights and its violations of internationally recognized norms of fair trade by providing a vast and ever-expanding conduit for the distribution of artificially cheap and subsidized Chinese exports to the U.S."
Wal-Mart disputed the conclusions of the study, saying that EPI's analysis was "flawed" and that the Arkansas-based retail company adds jobs through different areas of its business, which include supply chain, logistics and distribution. The company also said that the new report was an update of estimates released by the institute in 2007.
"We are very proud of our U.S. manufacturing initiative, and the results speak for themselves. By investing in products that support American jobs, we are able to bring new products to our shelves while bringing new jobs to local communities in Ohio, Tennessee, California and many others," Lorenzo Lopez, a Wal-Mart spokesman, said in a statement, according to the Times.
For several years, Wal-Mart, which has annual sales of almost $500 billion, has been criticized for flooding the U.S. with cheap imports. The company announced in 2013 that it would increase its sourcing of U.S.-made products by $50 billion over the next 10 years, but hiked that target to $250 billion after immense pressure from unions and other critics.
© Copyright IBTimes 2023. All rights reserved.