Walmart's Online Price-Matching: A Smart Strategy And Likely To Happen, Analysts Say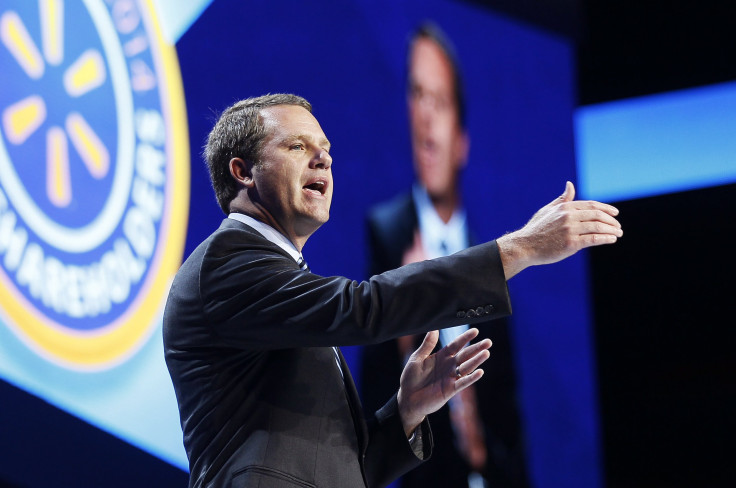 Analysts believe Walmart is likely to move forward with the expansion of its price-matching program to include other retailers' online products this holiday season. The guarantee to match competitors' prices, even for products sold online by retailers like Amazon.com, could cut into earnings but observers say it's a good idea, as it could give Walmart an edge over rivals.
"It will improve the image of the company in consumers' minds," said Joseph Agnese, consumer staples analyst for S&P. "Walmart's CEO Doug McMillon wants to emphasize that Walmart is the low cost provider for goods and products that people need. One way to do that is to match lower prices."
What's most important to Walmart is maintaining its reputation as a low-price leader among retailers. The store already promises to match prices offered by brick-and-mortar competitors.
Electronics is one of the key holiday categories in which shoppers compare prices online—think big-screen TVs and tablets. Unlike retailers like Best Buy, only about 11 percent of Walmart's sales come from entertainment, which includes electronics. Nearly 60 percent of Wal-Mart's sales come from groceries. That means any losses due to an expanded price-matching program could be limited.
The plan's logic: Shopping traffic and sales are likely to increase if Walmart implements online price-matching, even if the company's profit on items sold at competitors' lower prices slips a bit.
Many analysts see the extended price-matching as wise strategy.
"The company already matches prices for retail competitors, but the credibility of price leadership can be disputed if it does not also match lower online prices," William Blair analysts Mark Miller, Mike Signore and Craig Magill said in a note Friday.
Competitors Target and Best Buy each launched an online price-match strategy in the past year, but William and Blair estimates those companies' revenues have fallen 5 and 4 percent this year, while Amazon's North America segment has grown revenues in electronics and general merchandise by about 30 percent each of the past four quarters.
Walmart is one of few retailers managing to keep prices lower than Amazon. According to Wells Fargo and pricing firm 360pi, Walmart's prices in clothing, electronics, housewares and health and beauty were about 10 percent lower on average than Amazon's in August compared to a 1 percent gap six months ago. The widening is due to Amazon raising prices as Walmart lowers them.
Still, dollar stores and traditional retailers have been eroding Walmart's pricing edge. A basket of goods is about 1.2 percent cheaper at Walmart than the same items at Target, according to consulting firm Kantar Retail.
So far, Walmart is promising free shipping and delivery by Christmas Eve for 100 popular products, including Disney Frozen princesses and Lego toys. On Saturday, the store will strip down Halloween displays and roll out holiday discounts on 20,000 products. And on Monday, nearly a month before Thanksgiving, it will promote so-called Black Friday deals.
© Copyright IBTimes 2023. All rights reserved.