Walt Disney Company (DIS) Earnings Q2 2015: 'Cinderella' Story As Profits Rise, ESPN Showdown Looms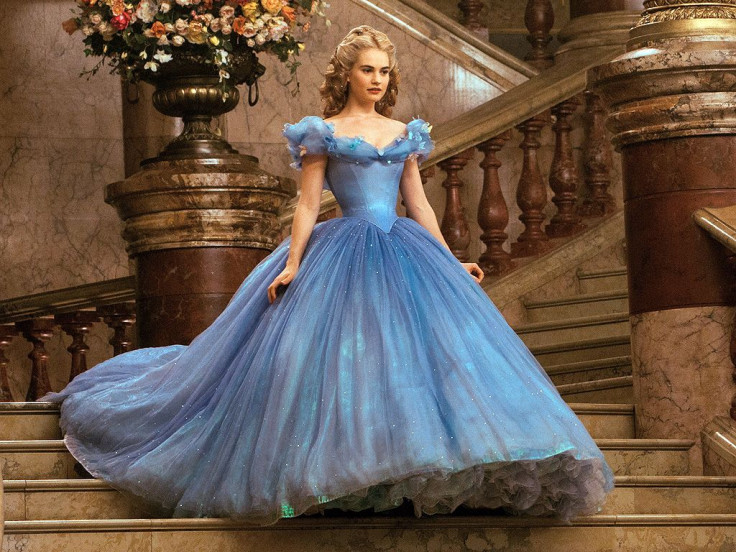 The Walt Disney Company (NYSE:DIS) reported second-quarter 2015 earnings Tuesday, and it looks like another fairy-tale ending for the Mouse House, which blew past consensus estimates on profit and revenue. The Burbank, California, media giant reported diluted earnings per share of $1.23, compared to $1.08 per share for the same period last year. Net income rose 10 percent to $2.11 billion, from $1.92 billion a year ago. Revenue increased 7 percent to $12.46 billion, compared to $11.65 billion for the year-earlier period.
Analysts expected EPS of $1.10 on revenue of $12.25 billion.
Disney has a strong track record of beating consensus estimates, and with its growing stable of profitable franchises, including "Frozen," "Star Wars," "The Muppets" and the Marvel movie series, it has no shortage of source material from which to draw.
Cable Showdown
The cable industry has been struggling with shifting media habits, but after a catastrophic 2014, analysts say the decline in cable viewership for the first three months of 2015 has been "less bad." While that might not be a glowing endorsement of the industry, TV networks these days need to take what they can get. Marci Ryvicker, an analyst with Wells Fargo, estimated that target-demo viewership across Disney's suite of cable networks was down 10 percent in the quarter.
As usual, ESPN is the exception. Primetime viewership on the Disney-owned sports powerhouse was up 1 percent among adults 18 to 49, Ryvicker said.
At the same time, ESPN has been at the center of growing tensions between cable channels and pay television providers, some of which are seeking to slim down the traditional cable bundle and offer viewers the ability to choose packages based on different genres of television. (Newly launched online TV services from Sony and Dish Network are already doing this.) Such a shift could cut significantly into ESPN's affiliate fees -- by far the highest on cable -- if nonsports fans decide to choose packages without ESPN as a way of saving money.
In a sign of how determined ESPN is to preserve the status quo, the network filed a lawsuit last week against Verizon Communications Inc., claiming that a new "custom TV" service from Verizon's FiOS brand violates its current carriage agreement.
Disney's Media Networks unit -- its largest segment -- posted a 13 percent increase in quarterly revenue to $5.81 billion. The segment's operating income, however, was down 2 percent.
Hits And Misses
Quarterly ratings have slipped for the major broadcast networks as well, but Disney's ABC unit fared better than its rivals, with viewership declining 1 percent among 18- to 49-year-olds, compared to 5 percent on CBS, 18 percent on NBC and 35 percent on Fox. "For broadcast, ABC outperformed the group," Ryvicker said in an April research note.
Disney's Studio Entertainment Division had a tough quarter despite the well-performing live-action film adaptation of "Cinderella," which earned surprisingly positive reviews and a strong box office. Released in March, the film has taken in $494.6 million worldwide, Box Office Mojo reported, and is expected to usher in a new era of live-action adaptations of classic Disney cartoons.
Despite the storybook hit, Studio Entertainment had tough comparisons to last year, when "Frozen" fever was at its peak and revenue from the hit film was snowballing. In the recently ended quarter, Disney's Studio Entertainment segment reported a 6 percent decline in revenue to $1.69 billion.
Christopher Zara is a senior writer who covers media and culture. News tips? Email me here. Follow me on Twitter @christopherzara.
© Copyright IBTimes 2023. All rights reserved.