War In Ukraine: Latest Developments
Here are the latest developments in the war in Ukraine:
Ukraine's Severodonetsk is "fully occupied" by the Russian army, its mayor says, after weeks of fighting over the key eastern city.
"The city has been fully occupied by the Russians," mayor Oleksandr Striuk says.
The Ukrainian army had Friday said it would withdraw from the city of around 100,000 inhabitants before the war to better defend the neighbouring city of Lysychansk.
Striuk says civilians have started to evacuate a chemical plant, where hundreds of people have been hiding from Russian shelling.
Russian troops and allies have entered Lysychansk and street fighting is under way in the eastern Ukrainian city which neighbours its now occupied strategic twin Severodonetsk, pro-Moscow separatists say.
"The people's militia of the Lugansk People's Republic and the Russian army have entered the city of Lysychansk," a representative for pro-Russian separatists, Andrei Marochko, says on Telegram.
"Street fighting is currently taking place," he adds in a claim which cannot be independently verified.
The United States plays down the importance of Ukraine's retreat from Severodonetsk, with the Pentagon saying it means a "very small, very incremental gain" for Russia.
"What (the Ukrainian troops) are doing is putting themselves in a position where they can better defend themselves," a senior Pentagon official tells reporters before the news broke of the city having been occupied.
Russia will deliver missiles capable of carrying nuclear warheads to Belarus in the coming months, President Vladimir Putin says.
"In the coming months, we will transfer to Belarus Iskander-M tactical missile systems, which can use ballistic or cruise missiles, in their conventional and nuclear versions," Putin tells Russian television as he receives Belarus counterpart Alexander Lukashenko in Saint Petersburg.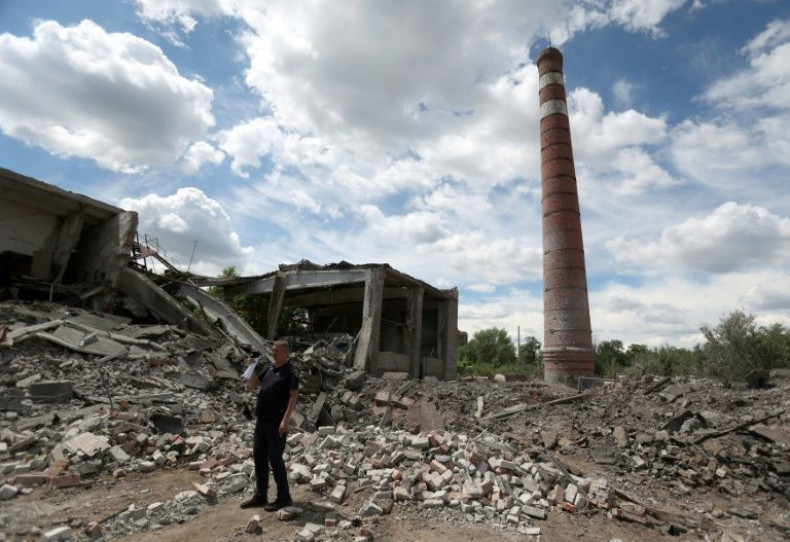 Putin also offers to upgrade Belarus' warplanes to make them capable of carrying nuclear weapons.
Ukraine's intelligence service says Russia is aiming to drag Belarus into the war, after saying missiles were fired from Belarusian territory into a northern border region.
"Today's strike is directly linked to Kremlin efforts to pull Belarus as a co-belligerent into the war in Ukraine," Ukrainian intelligence says on Telegram.
Ukraine says it suffered a "massive bombardment" from inside neighbouring Belarus, a Russian ally not officially involved in the conflict.
Russia's defence ministry says its troops have killed "up to 80" Polish fighters in "precision strikes" on the Megatex zinc factory in Konstantinovka (Kostyantynivka in Ukrainian), in the eastern Donetsk region.
The region, claimed by Russia, has been the theatre of combat since Moscow began its offensive in Ukraine in late February.
It will take Ukraine a decade to build infrastructure to replace its Black Sea ports, whose blockade by Russia is preventing grain exports around the world, Ukraine's deputy agriculture minister says.
Millions of tonnes of wheat and other grain have been stuck in Ukrainian ports since Russia invaded in February, sparking global concern about hunger and food prices.
The BRICS group of nations says it backs talks between Moscow and Kyiv, after a virtual summit held against the backdrop of the Ukraine conflict.
The group comprising Brazil, Russia, India, China and South Africa accounts for more than 40 percent of the global population and nearly a quarter of the world's gross domestic product.
Three members -- China, India and South Africa -- have abstained from voting on a UN resolution condemning Russia's invasion.
© Copyright AFP 2022. All rights reserved.