Warfare 2.0: A Day In The Life Of A US Army Cyber Soldier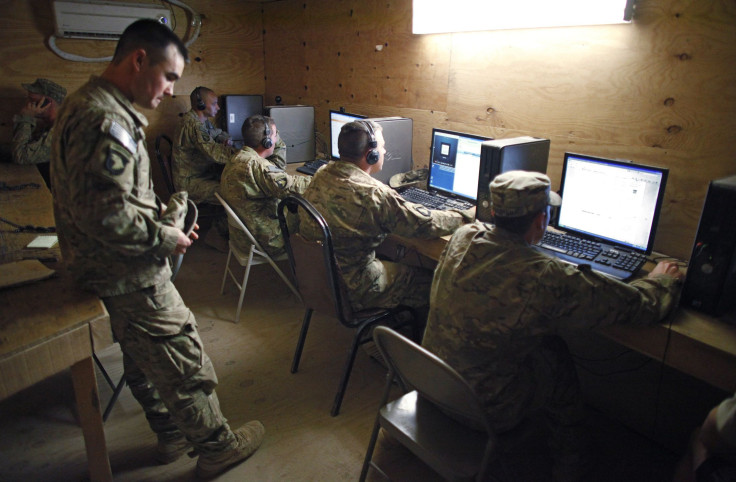 In 2003, Maj. Peter Di Giorgio, a West Point graduate, deployed to Afghanistan to fight the Taliban. In 2008, he deployed to Iraq. Now, he's deployed on an altogether new type of battleground: taking down enemy combatants in the virtual world and defending the country from malicious hackers overseas.
"The tenets by which we conduct warfare in the physical space we're attempting to apply to cyberspace," Di Giorgio said in a recent interview. "So we conduct offensive and defensive operations in coordinated maneuvers in cyberspace."
He added, "The idea is to support all war fighting functions from the cyberspace domain. We are developing those capabilities in order to support anywhere the military has chosen to leverage our combat power."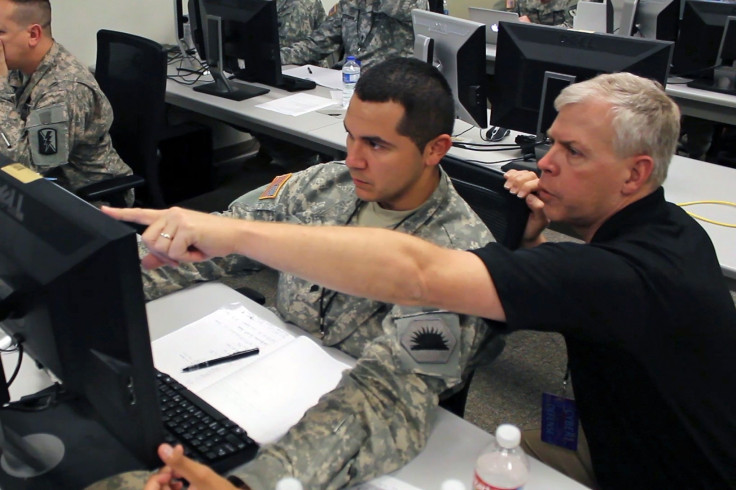 Di Giorgio, based out of the United States Army Cyber Protection unit in Fort Gordon, Georgia, is one of a small but growing number of U.S. soldiers and Army recruits who are focusing exclusively on cyber warfare operations.
Their missions (and yes, they are technically missions) have them targeting networks in a variety of overseas locations, including Iraq and Syria, and going after telecommunication networks used by a variety of enemy targets, including the Islamic State, known as ISIS or ISIL. As international fears of another ISIS-inspired terrorist attack continue to grow, the Army has positioned cyber soldiers as potentially the first line of defense, with the capability to conduct both offensive and defensive measures.
According to Di Giorgio, cyber warriors are recruited both from within the Army and from the private sector. In his case, Maj. Di Giorgio completed a degree in computer engineering at West Point. He served as an aviation officer for 12 years, then transitioned to become a telecommunications system engineer. When he joined the Cyber branch, he received additional training.
Army | InsideGov
The demands for a cyber warrior are diverse, and, not surprisingly, challenging. According to a recent RAND report, the average cyber warrior will need a basic understand of not just information technology services, designing systems, protecting networks and engaging in cyber warfare. With on-the-job training, a cyber soldier can effectively be trained between three to five years.
At Fort Gordon, which established its cyber branch in 2014, the day begins as any other Army base: Physical training and a quick morning meeting.
From there, Di Giorgio, who oversees about 40 cyber soldiers, says there are essentially three different types of days. "You have days that are mission focused, days that are training focused and days that are administrative focused," he says.
Di Giorgio can't comment on any precise missions that were recently executed, but he explained that his team (and teams like his) will conduct surveillance operations, gather intelligence and even manipulate overseas telecommunication networks and other systems. Sometimes, units like his will deploy overseas to assist soldiers in combat, but for the most part, it's a desk job.
Still, even though his unit's missions may take place place from the comfort of an air-conditioned room, Di Giorgio says the work is just as serious as any division of the Army. "I've heard the moniker 'cyber warrior,'" he says. "We are soldiers like any other soldier in the army."
The number of cyber warriors like Di Giorgio are growing. In 2014, the government announced it was hoping to recruit 6,000 cyber warriors by 2016, a goal the government has not yet reached. The budget is expanding, too. Fort Gordon, formally referred to as the Army Cyber Center of Excellence, is just one of several dozen bases that house army recruits who specialize in cyber warfare. The largest base is in Fort Meade, Maryland, where the United States Cyber Command is based.
On March 17, Secretary of Defense Ash Carter testified before Congress that the Pentagon is actively ramping up its cyber and electronic warfare divisions, including $34 billion appropriated exclusively for the new cyber and electronic divisions.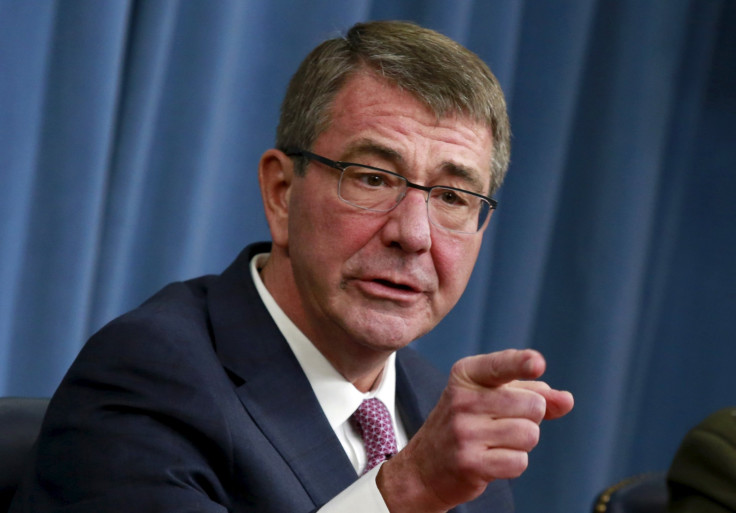 "We must have, and be seen to have, the ability to ensure that anyone who strikes a conflict with us will regret doing so," Carter told the Senate Armed Services Committee.
Interestingly, Carter openly acknowledged to the House Appropriations Subcommittee on Defense that the United States was going on the "cyber offensive" against the Islamic State group. "Cyber can be a tool that we can use against our enemies," he said.
In a press conference, Carter later said that the National Guard may be called in to assist on some of these cyber missions. "Units like this can also participate in offensive cyber operations of the kind that I have stressed we are conducting, and actually accelerating, in Iraq and Syria, to secure the prompt defeat of ISIL, which we need to do and will do," Carter said. "We're looking for ways to accelerate that, and cyber's one of them."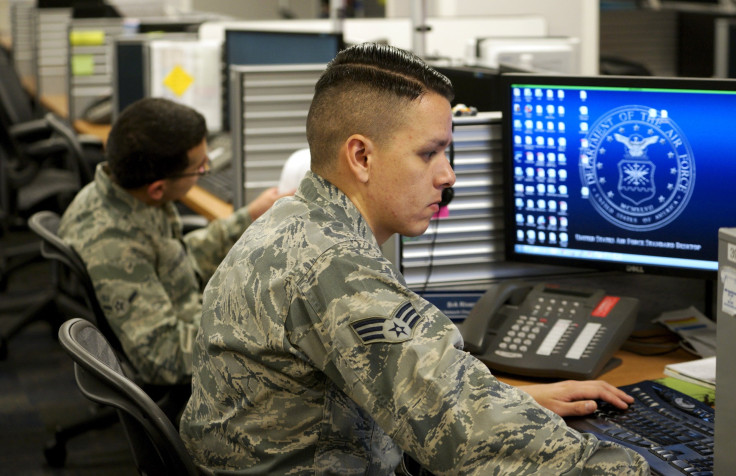 It's no great surprise that the United States is conducting electronic or cyber warfare, but to some in the military community, it was surprising that the secretary was so open about it. Dave Hime, a former electronic warfare adviser in the United States Air Force, says cyber and electronic warfare can be used to disrupt terrorist networks by essentially disrupting their lines of communication during battle.
"Think of all the daily news reports of hacks through the internet," he says. "An offensive cyber method or attack will have our cyber experts basically doing the same thing as a hacker. They will figure out some method of entry into, in this case, an ISIS network, and have a set of cyber tools at their disposal."
At Fort Gordon, Di Giorgio operates out of a unit whose mission "is to rapidly evaluate, and act in response to unexpected and dynamic cyber situations."
Some of the cyber soldiers live on the base in military housing, while others live with their families off campus. Still, soldiers wear fatigues and receive the same physical training as their counterparts in other divisions. "Warfare has changed so much over the years," says Maj. Di Giorgio. "And when you see new changes in warfare, you find new ways in which people can contribute. This is a new one. We're going to need to bring people. It's an exciting time for a new generation of young men and women to find a new way to serve their country."
© Copyright IBTimes 2023. All rights reserved.
FOLLOW MORE IBT NEWS ON THE BELOW CHANNELS