'Warframe' To Receive Mobile Version, Cross-Play And Cross-Platform Progression
KEY POINTS
Cross-play and cross-saves will soon be available in "Warframe"
These new features will not be included in the New War update
A mobile version was teased during TennoCon 2021
The recently-concluded TennoCon 2021 revealed a number of features that will be coming to "Warframe" in the near future, including cross-play and cross-platform progression between PC, consoles and the game's upcoming mobile version.
The announcement was made alongside the reveal for the New War quest, which is the latest major addition to "Warframe's" main storyline. Soon, players will be able to join games with strangers or match up with their friends regardless of platform. This will also let players migrate from console to PC and vice versa without any trouble.
Digital Extremes chief operating officer Sheldon Carter said that they wanted to enable cross-play for the sake of their community and as a means to bring the game to more players across many platforms, according to Kotaku.
Later on during the presentation, the developers teased that "Warframe" for mobile devices is currently in the works.
No further information was shared regarding the mobile version, and it may be some time before more details are revealed.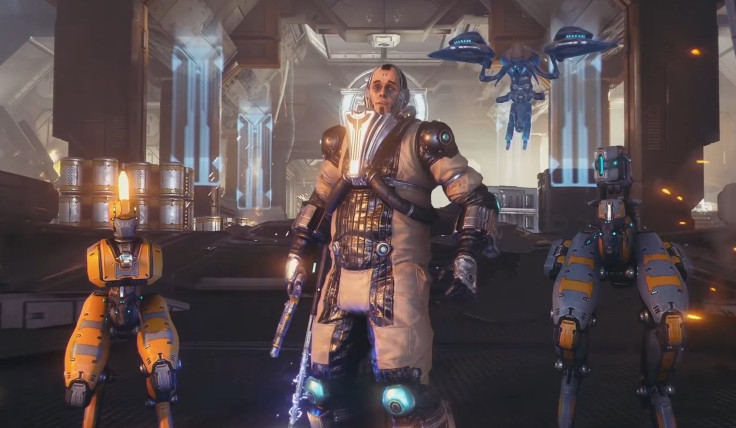 The New War update is expected to hit later this year, introducing a turning-point in "Warframe's" lore by reintroducing the Sentients, a race of intelligent machines that once devastated the solar system.
The TennoCon presentation showed the Sentients attacking the Plains of Eidolon and a Corpus Cruiser, where it was teased that players will be able to play as a Grineer Lancer named Kahl-175 and Corpus crewman Veso as they fend off the invading machines.
Conclave master Teshin will also be available as a playable character in an important story beat on a Sentient ship.
The New War will mostly be a story-related update and will serve as the culmination of every major quest released in recent times, from Natah to the Railjack quests and beyond. Players will be working with both Grineer and Corpus forces to beat back the Sentient threat and usher in a new age for "Warframe."
Unfortunately, the cross-play and cross-progression updates will not be arriving with the New War. Digital Extremes is yet to provide a concrete release date for these features, and it's not yet known if they will be added within this year.
© Copyright IBTimes 2023. All rights reserved.