Warren Buffett Gives Money To Hillary Clinton 2016 Campaign Group, His First-Ever Super PAC Donation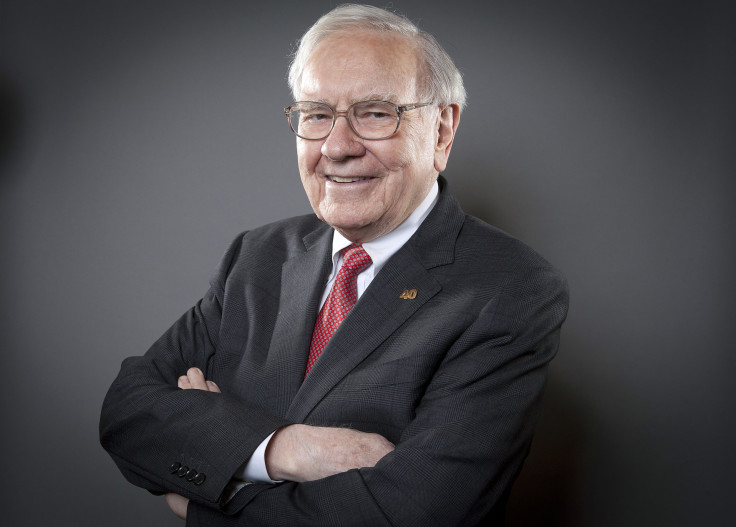 Warren Buffett has broken his own rule. The Berkshire Hathaway chairman and CEO gave the maximum amount allowed to a super PAC in support of Hillary Clinton running for president in 2016. Although the billionaire has given hundreds of thousands to political party committees and candidates, this is Buffett's first donation to the type of committee he once shunned -- independent political groups aligned with a candidate or campaign that can set their own limits on donations.
"I don't want to see democracy go in that direction," Buffett said in May 2012 at his company's annual shareholders meeting, when asked about donating to outside political groups. "You have to take a stand someplace," he told Bloomberg News. Buffett had hosted fundraisers for President Barack Obama's re-election that year, but snubbed super PACs supporting the president.
Buffett donated $25,000 to Ready for Hillary, according to Bloomberg and CNN, which both cited sources with the group. Ready for Hillary describes itself as "the Super PAC urging Hillary Clinton to run for president in 2016 and laying the groundwork for her candidacy." The donation is the maximum amount allowed by any one donor under the group's self-imposed cap. It will appear on the group's next disclosure form, which is due to be filed with the Federal Election Commission by midnight on Thursday. So far, Ready for Hillary has raised more than $11 million, according to Bloomberg News.
The "Wizard of Omaha" has been a Clinton supporter since her run for Senate in 2000. Most recently, Buffett said he would bet on Clinton taking the Oval Office in 2016. "Hillary is going to win, yeah," he said at Fortune's Most Powerful Women Summit in October. "I will bet money on it. And I can't do that easily." Buffett, the world's third-richest man, also told CNN that no one is "better qualified" to run the country than Clinton.
"I like what she believes in. ... I think she's extraordinarily able and energetic for that matter in pushing those beliefs," Buffett told CNN in an interview, during which he also said that donating to super PACs is "wrong."
© Copyright IBTimes 2022. All rights reserved.
FOLLOW MORE IBT NEWS ON THE BELOW CHANNELS