Warren Buffett Says Markets Have Turned Into A Casino. Is he Right?
Legendary investor Warren Buffett has a clear and loud description for today's Wall Street: It begins to look like a casino. He made the comment over the weekend during Berkshire Hathaway's annual shareholder meeting.
Over the years, the company's shareholder meetings have been an investment forum where Buffett shares his views on Wall Street and gives out investment tips.
This year, the talk of the meeting was about Wall Street turning into a casino, meaning that investors see investing in stocks as a game of chance rather than a game of intelligence — to use Benjamin Graham's term.
Is he right?
"Buffett is 100% right," Michael Edesess, managing partner and special advisor at M1K LLC, told International Business Times.
"Overwhelming evidence [in addition to theory] shows that the result of investing in the stock market — that is, your investment return — is equal to the result of the average return of all investors in the stock market plus or minus a random number," he said. "The average return of all investors in the stock market is very likely to be a positive number, in the long run, a reasonably attractive number, something like an average annual investment return of 7 or 8 percent more or less. That number can be achieved by investing in a low-cost total market index fund."
Robert R. Johnson, a professor at Creighton University's Heider College of Business, agrees.
"He is absolutely correct," Johnson told IBT. "While there has always been a speculative [gambling] element in the market, in the past couple of years, that element has gained prominence. The popularity of trading app and sites [and note, I say trading apps and sites, not investment apps and sites] such as Robinhood have exacerbated this trend."
These apps and sites created the context, the conditions and circumstances for turning Wall Street into a casino.
"As Buffett notes, Wall Street doesn't make money unless people do things [trade]," Johnson added. "He stated that someone who bought Berkshire Hathaway stock in 1965 and held it would have done well, but that person's broker would have starved to death."
New speculative products like cryptocurrencies add to Wall Street's casino mentality.
"There is no fundamental way to value any of the various cryptocurrencies, and the entire market is speculative," Johnson said. "History has witnessed previous speculative bubbles, and the end is not pretty. I am reminded of the quote from Will Ferrell playing newsman Ron Burgundy in the movie Anchorman 2: 'Why do we have to tell the people what they need to hear? Why don't we tell them what they want to hear?' "
Kunal Sawhney, CEO of Kalkine Group, sees Buffett's comment that markets have become a "gambling game" in a constructive way.
"Warren Buffett is an old-school investor," Sawhney told IBT. "The billionaire investor perhaps won't fall for businesses that he himself doesn't understand quite well, and his past investment history may be a testament to that. Buffett has been one of the sharpest critics on some of the new-age, tech-driven businesses, including blockchain and cryptocurrencies, which can get highly volatile, akin to a gambling game. Although much of the trade in the market still takes place on speculation, Buffett may be pointing at the opportunistic traders that benefit from people's wagering tendency than real investing."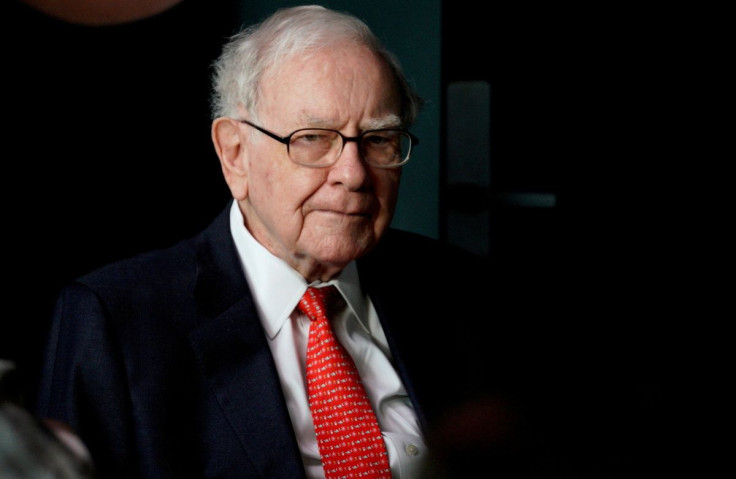 © Copyright IBTimes 2023. All rights reserved.