Warren Buffett's Berkshire Hathaway Close To A Deal For Precision Castparts: WSJ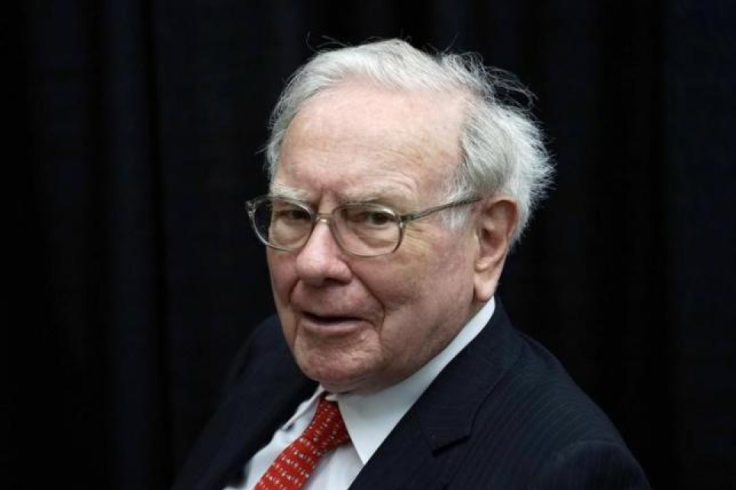 Warren Buffett's Berkshire Hathaway Inc. is nearing an agreement to buy Precision Castparts Corp. in what could be the company's largest purchase ever, the Wall Street Journal reported Saturday, citing people familiar with the matter. The purchase of Precision Castparts, which makes aircraft components and energy-production equipment, could be announced as soon as next week and be valued at more than $30 billion, assuming typical premiums for mergers, the newspaper said. Precision Castparts' market capitalization was $26.7 billion Friday.
Neither Berkshire nor Precision Castparts was immediately available for comment.
Berkshire is one of Precision Castparts' largest shareholders, with a roughly 3 percent stake worth $882 million as of March 31, according to U.S. Securities and Exchange Commission filings. Although the company began building that stake in 2012, it remains among the smaller investments in the firm's portfolio. Such investments are normally picked by Buffett's investment managers, Todd Combs and Ted Weschler.
The addition of Precision Castparts would extend Buffett's decadelong push into the industrial sector, where he has bought such companies as parts maker Marmon, specialty-chemicals company Lubrizol and toolmaker Iscar. He considers those companies among his so-called Powerhouse Five collection of noninsurance businesses that contribute greatly to Omaha, Nebraska-based Berkshire's bottom line.
Precision Castparts makes components such as nuts, bolts and other fasteners for aerospace companies such as Airbus Group SE and Boeing Co., an industry that accounts for roughly 70 percent of its sales. It also makes products such as pipes and fittings for power and industrial companies. The company reported a profit of $1.53 billion on net sales of $10 billion for its fiscal year ended March 29.
But it has struggled with slack demand in some businesses, and last month missed analysts' quarterly profit forecasts as CEO Mark Donegan lamented a "challenging" oil and gas environment.
Precision Castparts shares have fallen 29 percent since June 2014, and have lagged the S&P 500 by close to 30 percentage points during the past five years.
Berkshire shares have also lagged that index over five years, but by a smaller percentage. A purchase would likely let Berkshire deploy much of its $66.59 billion of cash, while still leaving the $20 billion cushion Buffett wants.
Berkshire's biggest purchase is the $26.5 billion takeover in 2010 of the 77.4 percent of the Burlington Northern Santa Fe railroad it did not already own. It has more than 80 operating businesses.
(Reporting by Jennifer Ablan and Jonathan Stempel in New York; Editing by Alison Williams and Lisa Shumaker)
© Copyright Thomson Reuters 2023. All rights reserved.