Warren Buffett's Investment In TSM: A Vote Of Confidence For Semiconductor Stocks?
When Warren Buffett's company Berkshire Hathaway (BRK) buys a stake in a company, Wall Street sees it as a vote of confidence for the stock and the industry it represents. At least, that is the case today with Taiwan Semiconductors and the semiconductor industry.
The shares of semiconductor manufacturer Taiwan Semiconductor rallied more than 10% following a report that BRK purchased a stake in the company worth close to $5 billion. The shares of other semiconductor companies rallied in sympathy. For instance, Advanced Micro Device shares rose close to 4%, shares of Nvidia rose 2.5%, while shares of SOXX, a semiconductor ETF, rose 3%. In addition, the Taiwan Stock Exchange Index rose 371.42 points or 2.62%.
The news of BRK's purchase of TSM comes at a time the semiconductor industry had been out of favor among investors due to higher interest rates and the strong dollar, which have hurt valuations. Moreover, it comes on the same day, the U.S President Joe Biden and China's President Xi Jinping met to smoothen out relations between the two countries, including the issue of Taiwan.
Robert R. Johnson, Professor of Finance, Heider College of Business, Creighton University, doesn't believe that an investment in one company in the semiconductor industry means that Warren Buffett (or his portfolio managers) is giving a vote of confidence to an entire industry.
"Buffett famously invests in individual companies, stressing firm-specific metrics and management quality," he told International Business Times in an email. "Therefore, investors would be mistaken to draw any conclusions beyond Berkshire Hathaway's brain trust that Taiwan Semiconductors represents a compelling value."
Josh Answers, the host of The Trading Fraternity and Stock Market Live, thinks Buffett buying TSM here isn't a vote of confidence for semis, either. Instead, it's a vote of confidence for value. "This is typical of Buffett going into the bargain bin buying names that are at multi-year lows," he told IBT. "The same can't be said about NVIDIA & AMD, which still have a premium, and given TSM's dominance, it makes much sense why Buffett bought from a value perspective."
Indeed, TSM is an appealing value proposition, according to several metrics. First, it's trading with a PE of 17, below the historical PE of 20 for the NASDAQ.
Second, it has an intrinsic value of $122.12, which is 50% higher than today's closing, according to Gurufocus.com. Third, it has an Economic Value Added (EVA) of roughly 24%, meaning it creates plenty of value for capital holders as it grows. And fourth, it has plenty of "moats--" to use Warren Buffet's terminology for barriers to entry--to defend its competitive advantage and maintain a high EVA.
"Taiwan Semiconductor has already solved multiple technical barriers in the creation of chips, and the capital investments needed are already on the ground," said Doug Amis, President, CEO, and owner of Cardinal Retirement Planning, Inc. "This puts them ahead of the competition in the present and their wide moat helps ensure that their stock returns are protected."
Moreover, it pays a 2.50% dividend, which makes it an appealing proposition for investors who want to collect income while waiting for the stock to recover.
Still, Answers thinks investors should only sometimes follow what Warren Buffett's investment company does, as it had his flops. "Last time Buffett's partner Charlie Munger bought BABA this year, he lost an additional 50%," he said. "The value is there. Just don't forget Buffett is ok waiting a couple of years for it to materialize."
(Disclosure: The author owns shares of AMD, Nvidia, and SOXX)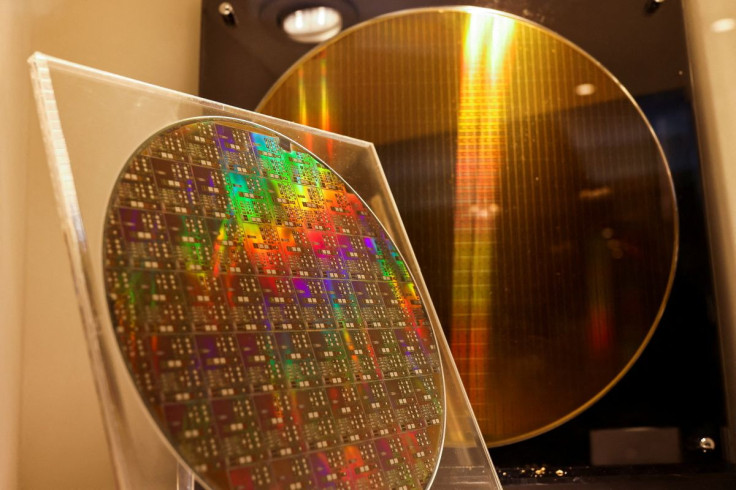 © Copyright IBTimes 2023. All rights reserved.