Was Sandra Bland's Death Murder Or Suicide? Dashboard Video Raises Questions About Chicago-Area Woman's Arrest, Assault Allegations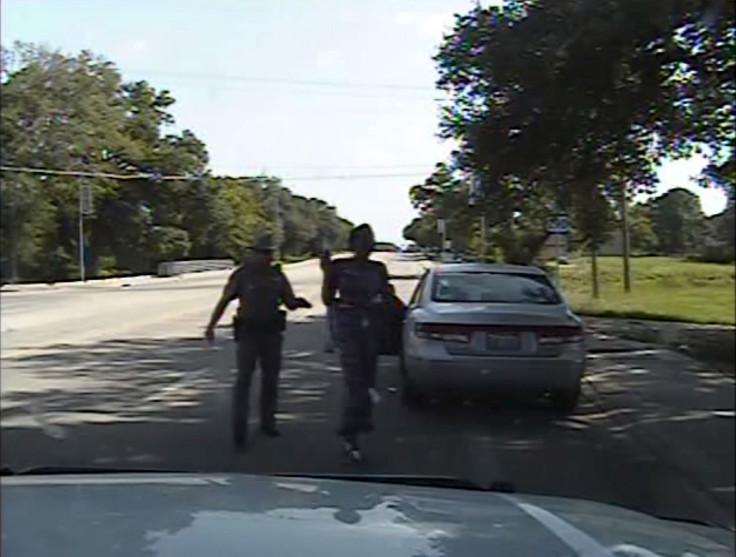 Sandra Bland, a 28-year-old black woman from the Chicago area, refused to extinguish a cigarette upon command and told a police officer who stopped her July 10 in Texas that she was annoyed the officer had been following her vehicle. But a police dashboard video that has been made public does not show Bland assaulting the officer during the stop, as police have claimed.
Bland, who was arrested and placed in the Waller County Jail in Hempstead, Texas, was found dead in her cell July 13 in what police say was a suicide. Now her family and civil rights advocates want authorities to look closer at the dashboard video, which appears to have been edited. Officials have agreed to the request, as Bland's case draws national attention.
Texas Department of Public Safety authorities said Tuesday they were reviewing the 52-minute dashboard camera video of Bland's traffic stop and arrest, NBC News reported. On Monday, Waller County District Attorney Elton Mathis said Bland's case would be investigated as exhaustively, "as it would be in a murder investigation." But Mathis said it was too soon to conclude what led to Bland's arrest and death.
Activists suspicious of Bland's treatment by Texas State Trooper Brian Encinia said audio from the dashboard video continues uninterrupted as visual elements disappear and reappear. But state police spokesman Tom Vinger, who released the video, told NBC News he did not know if the video was edited.
"I will have to check in the morning. I can't speculate without looking at the [original copy]," Vinger said.
The incident started with Encinia stopping Bland's silver Hyundai Azera after the officer said she failed to signal a lane change. But when Bland expressed frustration with being stopped and refused to extinguish her cigarette, Encinia commanded her to step out of her vehicle.
The situation escalated and the trooper told Bland she was under arrest. The charge against Bland was that she was "swinging her elbows at me and then kicked my right leg in the shin," according Encinia's affidavit against the woman. "I had a pain in my right leg and suffered small cuts on my right hand."
Encinia moved Bland to a sidewalk to arrest her, out of view of the dashboard camera. Bland was transported to the county jail and offered a $5,000 bond. She had not collected the money from her family before she was found dead.
An autopsy report listed Bland's death as apparent "self-inflicted asphyxiation," NBC News reported. Released surveillance video from the jail does not show anyone entering Bland's cell at the time of her death.
© Copyright IBTimes 2023. All rights reserved.
FOLLOW MORE IBT NEWS ON THE BELOW CHANNELS