Watch: Ukraine Military Saves Russian Soldiers From Drowning After Dam Explosion Floods Areas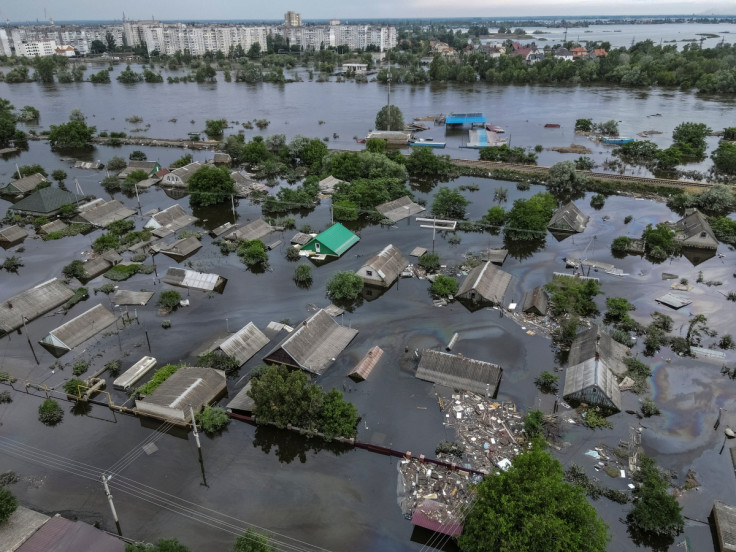 KEY POINTS
The Russian soldiers were 'submerged up to their necks' in flood water
Other Russian soldiers in the area fired at the Ukrainian troops who were rescuing the drowning fighters
The rescued troops will be added the the POW 'exchange fund'
Members of the Ukrainian military were seen rescuing Russian soldiers from drowning in the floods caused by the destruction of the Nova Kakhovka dam.
Members of the Ukrainian Navy SEALS saved at least four Russian soldiers "submerged up to their necks" on the Dnipro River's left bank from drowning amid massive flooding caused by the explosion of the Kakhovka dam, as seen in footage shared by the Ministry of Defense of Ukraine.
"When some Russian occupiers blew up the Kakhovka HPP dam, they forgot about the other Russian occupiers holding positions on the Dnipro's left bank. Ukrainian Navy SEALs saved enemy soldiers from drowning, and added them to the POW exchange fund," the defense ministry wrote in a Twitter post.
The defense ministry also claimed other Russian soldiers were shooting at Ukrainian troops even when they were rescuing their comrades.
"During the operation, other occupants began firing at the boats from nearby positions. The enemy continued firing, disregarding the risk of harming their own forces," the defense ministry said, adding, "Under the cover of machine guns, the [Ukrainian] soldiers began their withdrawal."
The Kakhovka dam collapsed on June 6, sending floodwater to Oleshky, Kardashinka, Gola Pystan and other villages along the Dnipro's left bank. The flood then reached Kherson city and the small villages in Mykolaiv Oblast, forcing thousands of residents to flee from their homes.
The flooding has so far killed 52 people, including 35 who lived in areas under Russian occupation, Reuters reported, citing Russian officials.
In addition to the death toll, the flooding has also caused at least 1.2 billion euros of damage. This includes the death of at least 20,000 animals, including endemic species, Ukrainian Environment Minister Ruslan Strilets said in a meeting of European Union countries' environment ministers.
It is presently unclear who is responsible for the collapse of the dam. Both Russia and Ukraine have blamed each other for the incident. However, an image taken by a Ukrainian drone and given to the Associated Press appeared to show an explosive-laden car parked at the top of the dam shortly before it collapsed. The photo also appeared to show a cable running from the explosive barrels in the vehicle toward the side of the river held by Russian forces.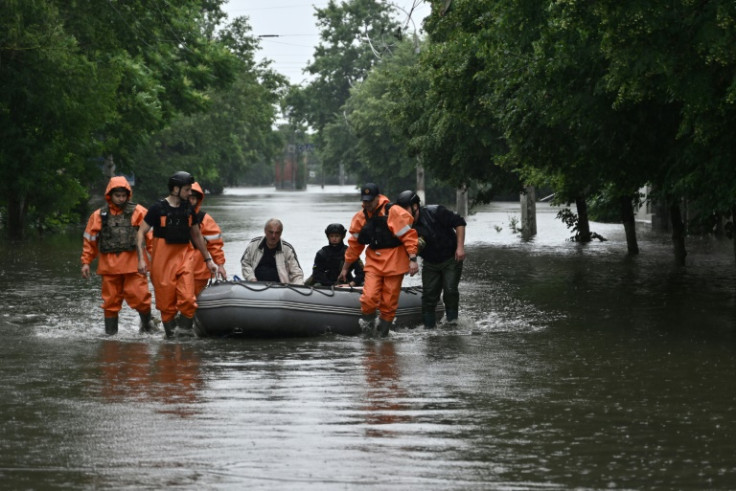 © Copyright IBTimes 2023. All rights reserved.