WATCH: Vikings Fan Kicked, Tasered By Minneapolis Police At US Bank Stadium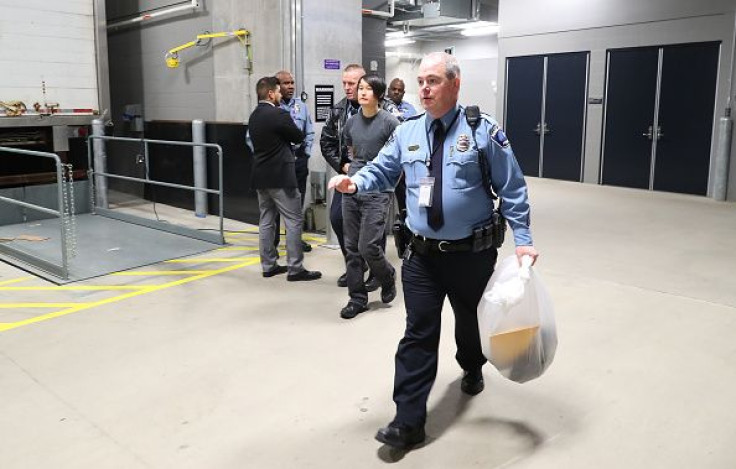 A fan of the football team Minnesota Vikings was acquitted of criminal charges Wednesday after security footage was released showing Minneapolis police kicking and punching him during the team's game in December.
Anastacio Lopez had tried to grab a police officer's gun after a scuffle broke out at the game last season, the police claimed. According to reports, the act was a felony as it involved disarming an officer. However, surveillance video from inside the U.S. Bank Stadium which was produced before the jury Wednesday showed Lopez had done nothing wrong.
TRENDING: Stingray Feasts On Oval Squid At Japanese Aquarium, Stuns Visitors
Lopez admitted to getting drunk and behaving in an unruly manner which forced the police to escort him out of the stadium. Raw Story in its report said officers Russell Cragin and Anthony Rodin claimed they were compelled to use physical force against Lopez when he reached out to grab one of their guns.
However, the video that was given as an evidence to the jury and posted online by KSTP-TV suggested otherwise. The video shows Lopez being dragged out of the stadium by the police. The camera then shows him being pushed to the ground where he is punched. The police also give him an electric shock with a Taser before handcuffing him.
After learning about the video, the jury acquitted Lopez of all charges since there was enough evidence that proved the police had lied about the felony committed by him.
Lopez had earlier denied the charges levelled against him. According to KSTP, Lopez said he "didn't remember" much after the game that day as he was drunk. However, after watching the video, he recollected a few events.
"I see myself getting tased several, several times," Lopez said. "I see myself getting kicked, or kneed and punched in the face." He also claimed he suffered severe bruises and several broken bones because of the excessive force used against him.
Michael Nadimi, a Minneapolis attorney who represented Lopez in the case, said: "The most telling piece of evidence was the surveillance video. We don't believe the fact that he was drinking justifies what was done to him. It's our belief that what happened that day was completely excessive and unreasonable given the circumstances."
READ: Man Found Nailed To A Tree In New Mexico, Crucifix-Style
After he was cleared of all the wrongdoing, Lopez filed a civil rights lawsuit against the City of Minneapolis and several Minneapolis police officers, acussing them of using excessive force.
He told KSTP-TV the lawsuit was necessary as he did not want it to happen to anyone else. "When I was in there, I met a lot of people that said this happens to them," he said. "But they told me, if you have it on video or something, you need to do something about it. Because it happens to a lot of people here. I want the voice of those people heard."
According to the same report, Minneapolis City Attorney Susan Segal issued a statement, part of which reads: "The City... will be defending the City's interests."
Minnesota Sports Facilities Authority declined to comment on the lawsuit filed by Lopez.
© Copyright IBTimes 2023. All rights reserved.