We Will All Pay The Cost If We Don't Tackle My Generation's Poor Mental Health
Since it began one year ago, the Russian invasion has taken an immense toll on everyone living in Ukraine. From the very start, the war disrupted every aspect of ordinary life: as our teachers joined the army to fight, our education was suspended, and my family left our home in the capital, Kyiv, for the countryside. There, I completed my final year of high school sheltering in a basement.
Obviously, this is a tragic moment for my home country, and it has shaken us all to the core, and impacted my mental health. It can be overwhelming to live in such a time – but you don't have to be living through a war for your mental health to suffer. From the aftermath of the COVID pandemic, to economic recession, growing inequality and the grim inevitability of climate change, many issues weigh on the minds of young people wherever they live.
This is also the case in Canada, where I am now studying at university. An upcoming report from Chegg's Center for Digital Learning shows that 74% of college students in Canada feel anxious about their classes or coursework. It also revealed that many students suffer from loneliness, with almost half (45%) struggling to meet new people or make friends. Last year, 40% of Canadian and US students said their mental health had worsened since returning to campus after Covid lockdowns.
Moreover, Chegg's 2022 Global Student Survey, covering 21 countries, showed that nearly one-third of students worldwide (32%) felt their mental health worsened since returning to campus after lockdowns. It also showed 39% of students with study-related debt or loans saying they lose sleep over it, and a quarter feeling so anxious over their study loan that they have sought medical help.
This underreported phenomenon is truly devastating at a time when young people are already facing disorienting challenges from the many disruptions of our era. My generation will be responsible for so many things when we graduate: finding solutions to the climate crisis, learning how to harness sweeping technological changes, adapting to the fast-changing workplace. We won't be able to do these things very well if we can't look after our mental health.
That's why Student Mental Health Week is so important to me and why I'm delighted to be a part of the inaugural launch of this event. Organized by five youth-focused charities, Born This Way Foundation, Inspiring Children Foundation, Jed Foundation, Young Invincibles, and the Varkey Foundation, alongside the edtech company Chegg, I truly believe it will become an important date in the diary each year to highlight the critical issues facing students globally.
During the week, there will be events around the world to help educate policymakers, educational institutions, and communities on the mental health challenges young people face.
My own personal journey of mental health started when I was nine years old when Russian troops began their invasion and occupation of Crimea. Since then, I have worked hard to develop my Quadcopter Mines Detector, a drone that detects landmines within centimeters. I hope the device will help save lives all around the world, and help lift the fears of people living in areas contaminated by landmines. As a child in Ukraine – one of the most mine-contaminated regions in the world – I was not allowed to play in the forest. The fear of landmines has stayed with me. Even now, living in Canada, I am wary of going for walks in nature.
We all have fears affecting our mental health. That's why I urge students to share their simple tips for looking after themselves. By having open conversations about mental wellness, we can all help destigmatize this important topic.
Living in Canada has underscored to me that even though people in various places can live experiences that are radically different, much of what drives and concerns us is actually universal. What humanity shares is bigger than what divides us.
(Ukrainian-born Igor Klymenko, 17, is the winner of the Chegg.org Global Student Prize 2022, and a computer science student at the University of Alberta.)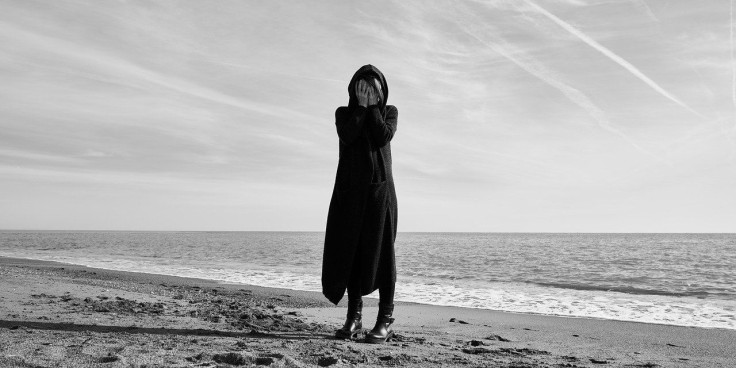 © Copyright IBTimes 2023. All rights reserved.