Wedding Costs Now Exceed Student Loan Debt: 3 Ways To Keep Your Spending In Check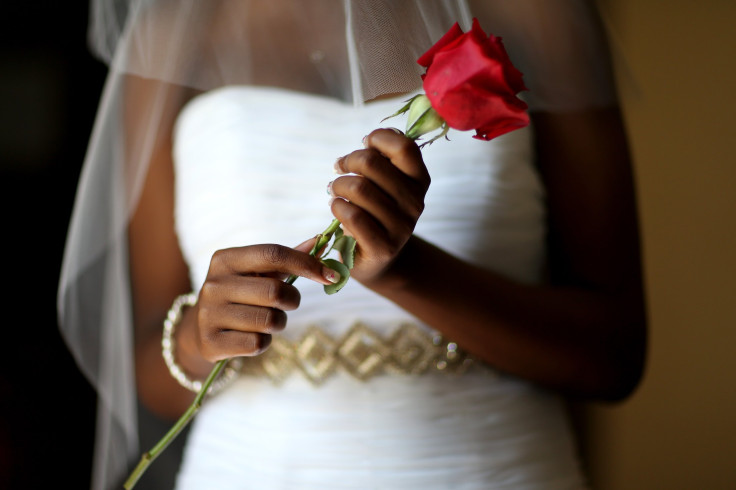 "Weddings are so affordable," said no one, ever.
Couples spent an average of $32,641 on their weddings in 2015, not including their honeymoon, according to a recent report from The Knot, an online wedding planning site. The vast majority of those couples, 86 percent, were under the age of 35.
The average cost of a wedding is oddly similar to another financial burden young adults are all too familiar with: student loan debt. At $28,605 per person, the average student debt load is now lower than the cost of a wedding.
For all the outrage over student loans, paying for college has clear financial benefits. College graduates earn $800,000 more than high school graduates by the time they retire, according to research from the Federal Reserve Bank of San Francisco. Weddings, on the other hand, do not share the same return on investment. No matter how beautiful the day is, there is no intrinsic value associated with the party, and unless you're a celebrity, the photos can't be resold for a profit.
"Couples are thrown into this market, making time-sensitive decisions mostly based on emotion in an industry known for marking up prices," said Jackie Travers, a wedding planner and owner of Busy Bride Planning + Consulting. "There's really no regulation on the wedding industry."
Even the value of a diamond engagement ring, which averaged $5,871 in 2015, doesn't hold up over time. If a couple invested that amount in a Roth IRA instead, by their 40th anniversary it would have grown almost tenfold, to more than $56,000. By contrast, the value of a diamond declines as much as 50 percent as soon as it is purchased.
This isn't to say that weddings are a waste of money, but it is a good idea to consider the cost-benefit analysis of your big day. Sticker shock is common, and many people resign themselves to accepting the high costs involved. After all, a wedding is intended to be a once-in-a-lifetime event. Wedding pricing varies widely by region, but 30 percent of couples manage to spend less than $10,000, according to a new study from Splendid Insights.
Keeping a lid on wedding spending will help make sure your marriage starts off on solid financial footing rather than leaving you deeper in debt. Working with a wedding planner can help, but if that's not an option, using some of the following time-tested techniques can help keep costs in line.
1. Before starting to plan, discuss money. Planning a wedding means accommodating many different expectations, including those of the bride, the groom and each of their parents. This is especially true since the cost of the wedding is often shared by everyone. Typically, the bride's parents contribute the lion's share of the funds, followed by the couple, and then the groom's parents tend to chip in the rest.
Setting those expectations early on can be difficult, but it reduces headaches later on. "Talking about money is uncomfortable," Travers said. "We are bringing two families together, and now we have to say who's going to pay for what. It's really very difficult."
Comparison shopping and budget tracking can help keep spending in check as the planning evolves. "Budget is one of the biggest stresses in the wedding. I'm constantly calculating each and every item that's going to be added," said Travers.
When breaking down a wedding budget, it's important for couples to focus on their priorities. According to Travers, many are opting out of the traditional wedding cake, which saves hundreds of dollars. Traditional religious ceremonies are also becoming less common. Skipping a separate ceremony site can save an average of $2,000, Travers said.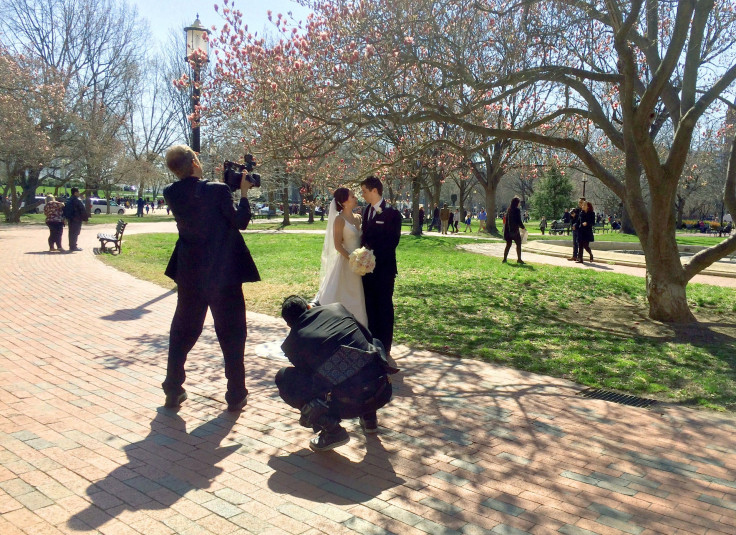 2. Don't be afraid to negotiate. It never hurts to ask for a better price, but your success rate will vary based on how you approach the conversation. Expecting a discount, or having a sense of entitlement is likely to backfire, especially for a vendor who is in high demand.
"Most people in the wedding world are here because we love it. Our weekends are gone, it's long hours, we're working 24/7," said Travers. "Vendors don't want to feel like their service is being taken for granted, or that someone is just out to get the best price. Showing a lot of interest because you genuinely like their work is a better approach."
When negotiating on behalf of clients, Travers prefers to leave the request open-ended. Rather than asking for a certain percent off, she emphasizes how much the couple likes the vendor, but explains that the price is outside of their budget. Often it helps to have two equally good options on the table, to see who will be able to offer a better deal.
"I like to say, 'We want to work together. What can you do?' I always try to make it a group effort, not asking for a discount," she said.
Some factors make negotiating even easier. Choosing a month, day or time that is less popular gives you more negotiating power, but it's not the only way to get a price break. It's also possible to negotiate nonmonetary benefits, like a couple extra hours from the photographer or an extra cocktail station from the venue.
3. Limit the guest list. The venue accounts for a huge chunk of the overall wedding budget, averaging $14,788 in 2015. "Fifty percent of your budget is going to go to the venue, which is price per head, and the alcohol, and the food and the staffing," said Travers. "If you want to cut down the full cost of the wedding, the best way to do so is decreasing the guest count."
Guest lists have been shrinking recently, with an average of 139 guests in 2015 compared to 149 guests in 2009. Having a smaller wedding can mean spending less overall while still spending more per person, which can make it a better experience for everyone involved.
When looking back on your wedding, guests aren't likely to remember the invitations, but they will look back fondly on details like music and food. They are also more likely to remember if they were inconvenienced while attending your wedding. "You should be accommodating to your guests, but you don't have to make all of your financial decisions around them," said Travers.
Despite the fact that planning a wedding in 2016 is more costly than ever, it's also easier for couples to tailor their day to their preferences. Guests are much more accepting of creative weddings that reflect the couple's personalities. That approach also helps cut costs that are not a priority for the couple.
"Weddings are expensive, and it's okay to scale back in certain areas," said Travers. "A lot of couples are getting away from the traditional wedding. There's no right way to do it."
© Copyright IBTimes 2023. All rights reserved.