Weekly Roundup: ECB, China Stimulus Plans Lift Asian Stocks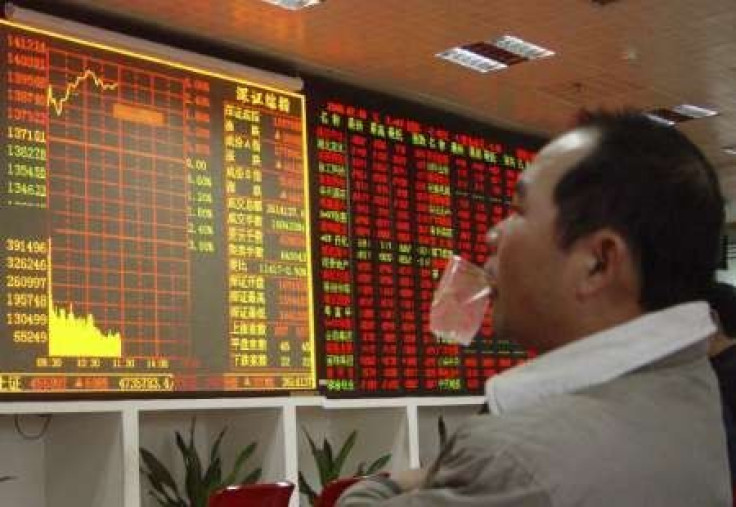 Asian stock markets posted their first weekly gains in three weeks as the European Central Bank's (ECB) announcement about its widely anticipated bond-buying program, and Chinese stimulus measures, triggered a rally on Friday.
Japan's Nikkei 225 Stock Average gained 0.4 percent and closed at 8,871.65. South Korea's Kospi Index advanced 1.3 percent and closed at 1929.58. Hong Kong's Hang Seng Index surged 1.6 percent and closed at 19802.16, and China's Shanghai Composite Index climbed 3.9 percent and closed at 2127.76.
Markets rallied Friday after the ECP announced its plan to reduce borrowing costs for struggling euro zone countries. At a press conference in Frankfurt on Thursday, ECB President Mario Draghi unveiled a new bond-buying plan called Outright Monetary Transactions (OMT), which aims lower the short-term borrowing costs for the most debt-strapped European countries, like Italy and Spain.
The OMT will focus on bonds maturing within three years in countries implementing approved fiscal austerity measures. There is no exact limit for the purchases it can make, and it would not target specific bond yields. The central bank left its key interest rate unchanged at 0.75 percent, disappointing those who were hoping for more stimulus measures for the slowing euro zone economy.
The bond plan takes another European crisis episode off the table for at least the rest of this year. It does minimize the tail risk in Europe. There's no doubt about it, Andrew Pease, chief investment strategist at Russell Investment Group in Sydney, which manages about $150 billion, told Bloomberg News.
Chinese and Hong Kong shares posted their biggest gains in more than seven months Friday on news that regulators had approved another batch of infrastructure projects, which are aimed at stabilizing and reaccelerating growth in the world's second largest economy. China's National Development and Reform Commission approved plans to build over 2000 km of roads, nine sewage treatment facilities, two waterways, five ports and various warehouse projects in an attempt to stimulate the economic growth.
Market sentiment was negative in the first half of the week as weak economic reports on manufacturing from the U.S. and China weighed on investor sentiment. However, hopes throughout the weak for the stimulus measures around the world limited the downward move.
Data released by the China Federation of Logistics and Purchasing showed that the official Purchasing Managers Index declined to 49.2 in August, from 50.1 in July, its lowest reading since November 2011. The data fell short of economists' estimate of 50, causing worries over the growth slowdown in the world's second largest economy.
Meanwhile, the final reading of the HSBC Flash PMI, a measure of nationwide manufacturing, showed that manufacturing activity contracted at the fastest pace since March 2009. News that China's non-manufacturing sector growth declined in August to the slowest pace in a year after the recovery in July also added to the down trend.
The country's PMI declined to 52 in August from 53.1 in the previous month. The index continues to indicate expansion since the reading is above 50, but the decline in the reading would increase fears about a sharp slowdown in the economy.
Concerns over the global economic downturn resurfaced after the Institute for Supply Management (ISM) said Tuesday that U.S. factory activity contracted for the third straight month in August. The data came just days after an official report showed that Chinese manufacturing activity shrank for the first time in nine months, intensifying concerns over the global growth slowdown. ISM's manufacturing Purchasing Managers' Index (PMI) declined to 49.6 in August, its lowest level in three years, from 49.8 in July, and that too fell short of Reuters' expectation of 50.0.
Meanwhile, South Korea's economic growth slowed to 0.3 percent in the second quarter compared to the previous three months, weighed down by the faltering global economy and the intensifying debt crisis in the euro zone, revised data released by the Bank of Korea (BoK) showed Wednesday.
Major Gainers: China Railway Construction Corp. rallied 14 percent, and China Railway Group climbed 10 percent,while HSBC Plc gained 2.7 percent and Honda Motor surged 5.2 percent.
© Copyright IBTimes 2022. All rights reserved.
FOLLOW MORE IBT NEWS ON THE BELOW CHANNELS