What Are Foreign Terrorist Fighters? UN, World Leaders Resolve To Stop Western Terrorists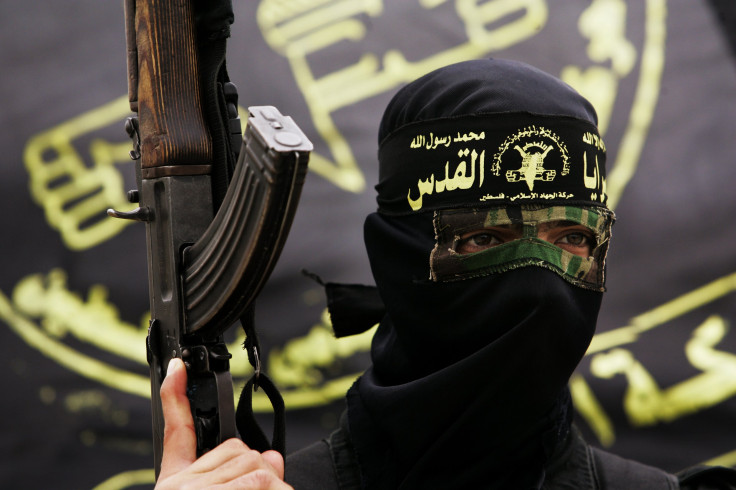 The United Nations Security Council passed a legally binding resolution this week obligating member states to join the global fight against terrorism by prosecuting militants at home and sharing information about potential terrorist recruits with the international community. The U.N. hopes it will stem the tide of thousands of terrorists from around the world fighting for militant groups such as the Islamic State group and al Qaeda.
The U.N. is most concerned about those traveling to Syria to fight for rebel groups, particularly the Islamic State and al-Nusra, al Qaeda's Syrian wing. Foreigners going to Syria often travel through neighboring countries and cross the border illegally. Turkey has caught flak in recent months from its Western allies for allowing aspiring rebels to cross the border into Syria to work for the Islamic State, the militant group also known as ISIS and ISIL.
What is a foreign terrorist fighter?
U.N. Security Council Resolution 2178 defines foreign terrorist fighters as "individuals who travel to a state other than their states of residence or nationality for the purpose of the perpetration, planning, or preparation of, or participation in, terrorist acts or the providing or receiving of terrorist training, including in connection with armed conflict."
How many are there?
The Soufan Group estimates there are at least 12,000 in Syria alone from 81 countries, likely the highest concentration of foreign terrorist fighters in the world. The European Union anti-terror division said Friday that there are more than 3,000 fighters from EU states working for the Islamic State alone. Some -- such as "Jihadi John," the masked British-accented man who appeared in the beheading videos of James Foley, Steven Sotloff and David Haines, two American citizens and a British national allegedly killed by ISIS -- have gained international fame. The FBI said Thursday that they had identified the masked executioner but refused to name him. Meanwhile, FBI officials said Friday there were 12 Americans fighting in Syria, not 100, which has been claimed in the past.
Why do foreign terrorist fighters post a threat?
Not only do they bolster the capabilities of terrorist groups, they also are able to more easily travel to their home countries. International leaders said they are worried the fighters will carry out attacks for ISIS and other militant groups outside of Syria and Iraq. They also provide a morale boost to terrorist groups, which often put them in front of cameras to mock Western countries and recruit more fighters.
Will the U.N. resolution help stop the fighters?
Security Council Resolution 2178 has been heralded as a major step in bringing a measure of uniformity into individual state actions against terrorism. It freezes the assets of a number of designated foreign terrorist fighters and financiers living abroad. It requires states to stop suspected fighters leaving or entering their borders. It requires states that don't have laws in place for these issues to establish them. Since the resolution, 30 countries have combined their foreign terrorist fighter database and information-sharing programs, Interpol said Friday, bringing a total of 1,300 names to the database.
© Copyright IBTimes 2023. All rights reserved.