What Does Brexit Mean For US? Ahead Of British Referendum On European Union, American Companies Face Uncertainty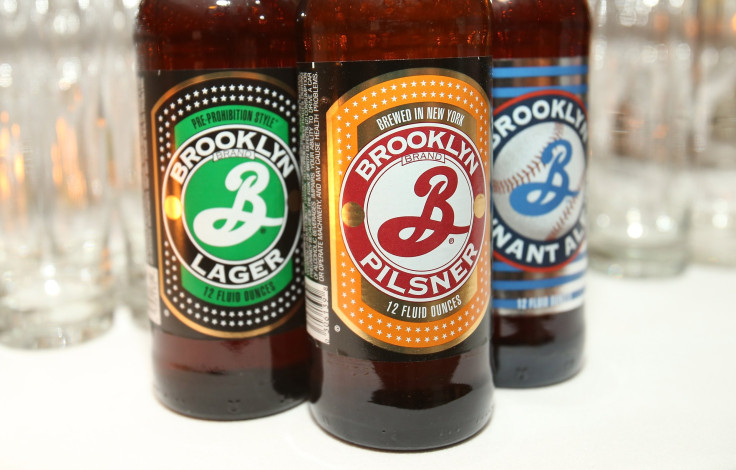 The smell of mash fills the warm air as bottles full of beer gently jangle along a conveyor belt at the Brooklyn Brewery in the Brooklyn, New York, neighborhood of Williamsburg. Many of these ales and lagers are bound for pubs across Britain. But for this New York-based company that books 8 percent of its sales in Britain, what's also brewing is some serious worry over a vote Thursday on whether Britain will leave or stay in the 28-member European Union.
"Everything going on with this Brexit vote is concerning to us, that it might destabilize the country, affect currencies, change the trading relationship with the rest of the continent — those are all things certainly that we are looking at as we are thinking about our future plans," Brooklyn Brewery CEO Eric Ottaway said as he toured the company's warehouse recently. "I will absolutely be watching the day of the vote. There are a lot of people worldwide that are going to be holding their breath with that vote."
With only a couple of days to go before voters head to the polls in Britain, American businesses and their executives are nervously eyeing the run-up to the historic referendum Thursday. A common language and shared history have created a strong trade relationship between the two countries, with American exports to Britain totaling $53.9 billion in 2014 and more than 7,500 U.S. companies operating in the U.K. If the "leave" campaign wins and Britain exits the EU, it could deal an economic blow to many American companies that have looked to the British market to grow their brands and provide a pathway into mainland Europe.
For businesses in the U.S., Britain has long been a stable and secure marketplace. Uncertainty over how a so-called Brexit would work, how global markets would react, how trade relations with the EU would function and whether London would remain a global financial capital has increasingly drawn the attention of American executives in recent weeks.
JPMorgan Chase CEO Jamie Dimon warned his company could cut as many as 4,000 jobs in Britain in the event of a Brexit because its operations there might not be able to serve the European market in the same way they have in the past. Automakers BMW, General Motors, Jaguar Land Rover and Toyota Motor all warned against Britain's leaving the bloc Monday, saying their industry is dependent on exports to the EU. And U.S. carmaker Ford Motor sent a letter to its 14,000 British employees this month that concluded it would be better for the country to remain in the EU.
Britain and EU have had a rocky relationship since the country joined the European Economic Community in 1973. After years of calls for Britain to re-evaluate its membership in the economic and political bloc, Prime Minister David Cameron made a 2015 election promise to hold a referendum on the EU. If Britain chooses to leave, it would be the first country to do so.
The "leave" campaign has argued a British exit from the EU would free the country from the bloc's massive bureaucracy, lay the groundwork for stronger immigration policies, and ultimately strengthen Britain's economic position. The "remain" campaign has insisted the country would be stronger economically by staying in the union.
A March survey of American and British businesses conducted by the business networking group BritishAmerican Business (BAB) found that 95 percent of respondents, employing 327,000 people across Britain, were in favor of the country remaining in the EU. If Britain were outside the EU, it would have a "negative or strongly negative impact on future investments," 70 percent of respondents said.
"While this referendum may not be a topic at the breakfast table for the regular American citizen, it does have a U.S. side to it," said Emanuel Adam, BAB head of policy and trade in London. "I think that's something worth emphasizing. The U.K. is an important partner economically and politically, and for the U.S. it's better to have a strong U.K. for the businesses that are based here."
American businesses are the largest inward investors in Britain, having poured in $558 billion, which surpasses direct American investments in neighboring Canada and Mexico, according to the Organization for Economic Cooperation and Development. Among the businesses surveyed by BAB, 88 percent said access to the EU's single market makes Britain a more-attractive investment location than it would be without such access.
Top Five British Imports From the US
"The U.K. has a big pull factor since it's the EU, and once you get there, some of the companies are also in continental Europe. You start there and you can have kind of a sequential exporting where you move to other markets because your buyers might have stores in other places," said Caroline Freund, a senior fellow at the Peterson Institute for International Economics who previously served as chief economist for the Middle East and North Africa at the World Bank. "For many small and medium-sized businesses, this is the gateway to Europe."
Despite the vocal warnings of business leaders, polls on the referendum this week pointed to a tight race. A Survation telephone survey of 1,001 adults conducted after the slaying of the British parliamentarian Jo Cox showed the "remain" camp regaining a slim lead in support over the "leave" camp, 45 percent support to 42 percent. While meeting with constituents last week, Cox, who backed European unity, was stabbed and shot by a killer who reportedly shouted, "Put Britain first."
For the Brooklyn Brewery, a craft beer company created by a former Middle East correspondent for the Associated Press and his banker neighbor, a Brexit could be a major setback. A pint of Brooklyn lager already comes with a premium price tag of about 5 pounds ($7.33) in the U.K., compared with many British and European beers selling at around 3 pounds ($4.40). If the U.K. decided to leave the EU, the possibility of currency fluctuations and a depreciation of the pound could make the Brooklyn brew a costly indulgence.
"If the Brexit leads to a dramatic further drop in the value of the pound, obviously that makes our beer more expensive globally, and that's a concern," Ottoway said. "The informed consumer is willing to pay more for the brands they value, but there's a limit to everything."
The U.K. represents the fourth-largest export market for New York state businesses, according to U.S. Census Bureau data. Many Brooklyn-based brands have enjoyed success in Britain where they've found customers with an affinity for the borough.
In the vicinity of the Brooklyn Brewery, Rachel Winard, founder of Soapwalla, a luxury skin care company that makes soaps, lip balms, creams and other products in New York, has also been closely watching the debate in the U.K. Almost 50 percent of her sales are in the EU market, with close to 10 percent of them in Britain.
Winard said the U.K. market is a "strong" one where she wants to expand. Despite taking the risk of launching her own business during the Great Recession in 2009, she, like many business owners, is playing it safe and not planning any large capital investments in the British market ahead of the vote on the EU.
"We are following a wait-and-see [approach] right now. I feel like we have a really strong customer base in the U.K.: We ship there several times a week from our e-commerce site, and I would love to have a local retail partner," Winard said. "But we're not going to do anything too insane, buy warehouse space or anything that could potentially be costly."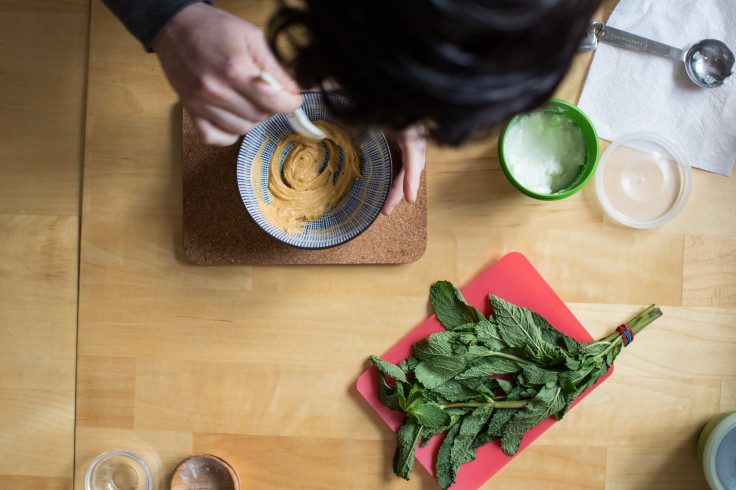 David Seth Moltz, co-founder and co-owner of Brooklyn-based D.S. & Durga, a fragance maker that produces colognes and perfumes that can retail for more than $100 a bottle, will find himself in the middle of the Brexit vote when he travels to the U.K. this week to meet with representatives of a high-end department store as part of a potential business expansion.
"My distributor says nothing will change," Moltz said. "If they try to make us re-register as a new organization, that would be a pain, but I don't think they would do that. At any rate, it's not the end of the world when you have all the documents prepared."
Moltz was worried about what a Brexit could do to currency exchange rates and his company's product prices. He estimated 8 percent of his sales are in England, where an edgy fashion and style sense has aided his brand's growth.
That edgy aesthetic has also helped zero waste fashion designer Daniel Silverstein. He uses every bit of fabric to avoid wasting any textiles, and he describes the U.K. market as a "natural fit." To this point, Silverstein has focused on online commerce and shipped his designs from Brooklyn overseas.
As one who graduated from the Fashion Institute of Technology in New York in 2010 as the U.S. was beginning to recover from the recession, Silverstein is carefully considering how he will build his brand and has decided to focus on the U.S. for the time being.
"Europe is my strongest secondary market if not my primary market in hiding," Silverstein said. "I really want to wait and see until after a [Brexit] decision and whatever kind of fallout, which way the pendulum swings, I would want to let the dust settle before I try to enter."
© Copyright IBTimes 2022. All rights reserved.
FOLLOW MORE IBT NEWS ON THE BELOW CHANNELS