Ahead Of Brexit Vote Date 2016, Polish Migrants Worried About Jobs, Future In Britain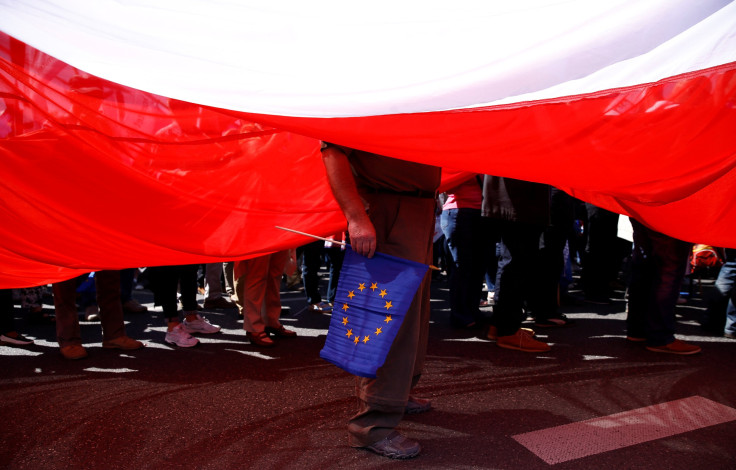 After 12 years of living and working in the U.K., Agata Dmoch is applying for a British passport. Uncertainty about the unprecedented June 23 referendum on whether the U.K. will remain in the 28-member European Union has pushed the Polish attorney to cover all of her bases.
"It's purely because of the possibility of Brexit. I wouldn't be applying for a British passport otherwise," Dmoch said.
More than 850,000 Poles are living and working in the U.K., so the community's members are closely watching the so-called Brexit vote, wondering what it could mean for their lives and employment. If Britain votes to exit the EU, it would be the first country to do so, embarking on a new process that would likely take several years to negotiate. Polish business owners and workers are hoping the U.K. would develop a scheme for them to stay in the event voters choose to leave the union, but nobody is sure how it all will play out.
Under current EU law, citizens of member states are allowed to travel to Britain and work there with almost no strings attached. A record 2.1 million EU nationals are currently working in the U.K., constituting 6.8 percent of the country's workforce.
Since Poland joined the EU in 2004, hundreds of thousands of Poles have moved to Britain, attending universities and taking jobs in highly skilled engineering and technology fields, as well as other positions in the manufacturing and services sectors. Poland's unemployment rate was above 7 percent in 2015, and the country's gross domestic product growth rate has slowed in recent years, edging up to 3.6 percent in 2015 from 3.3 percent in 2014.
Educational opportunities and higher pay pushed Dmoch to leave her native city of Wrocław. Having spent more than a decade in Britain with a second advanced degree in business coming in July, Dmoch said she worries about what will happen to recently arrived Poles who have not lived in the U.K. for at least five years and applied for residency. Many workers have held on to their Polish passports, which have allowed them to travel and work throughout the EU. Those backing the British campaign to leave the union have yet to announce a plan for EU nationals working in the U.K.
"The truth is no nobody knows what all the possibilities are," said Catherine Barnard, a professor of EU law at the University of Cambridge. "There is quite a lot of anxiety among the migrant community in the U.K. The fact is if you are in their shoes, it's a situation of uncertainty."
If Britain votes to exit the EU, one U.K. option would be to join the union's economic area in a relationship similar to the one between the bloc and Norway. Another option would involve reaching numerous bilateral agreements with the EU the way Switzerland has done. If neither of those options were to be taken, Barnard said, a national immigration law requiring workers to obtain visas could be another possibility. With so many unknowns, Barnard said it's possible a system of working off the books could emerge, as could an increase in wages to lure domestic workers into manufacturing jobs.
If visas were required, most EU nationals working in the restaurant, hotel and farming industries would not make the cut, according to the current entry standards requirements for non-EU workers, the University of Oxford's Migration Observatory found in a study of the issue. The British retail, restaurant and hotel industries depend on 442,000 EU nationals, 8 percent of their employees, while 6.8 percent of the banking and finance sector's workers are from other EU countries. The U.K.'s current rules for skilled worker visas require that they earn at least 20,800 pounds ($30,580) in graduate-level positions.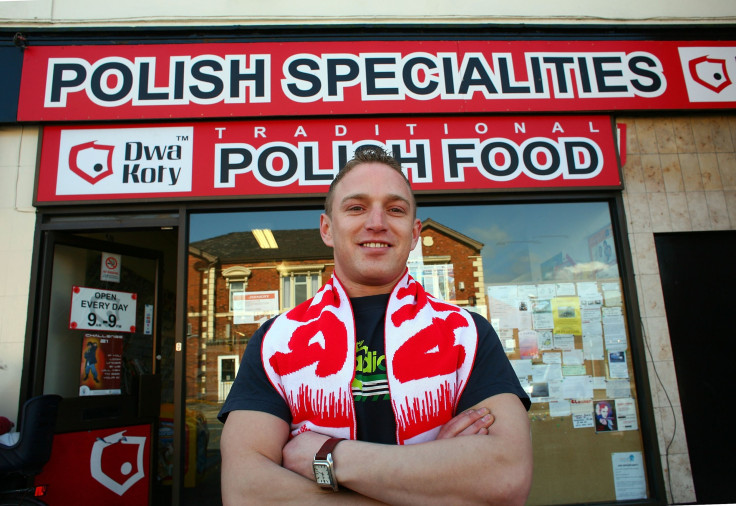 "Most sectors of the U.K. labor market now have a significant EU migrant workforce — and many of these are lower-paid sectors, such as hotels and manufacturing," Carlos Vargas-Silva, the author of the Migration Observatory report, told the Financial Times. "Even if the immigration system is redesigned after a Brexit vote, any system that selects EU workers based on skills and pay is likely to hit these sectors hardest."
If the British vote to leave the EU and its immigration rate drops by two-thirds, the U.K. likely would wind up with a weaker economy and higher taxes, its National Institute of Economic and Social Research found in a study released Tuesday. By 2065, the country's economy would be 9 percent smaller in the modeled scenario.
Immigration has become one of the hottest topics in the Brexit debate, with negative language employed to portray migrants in some corners of the British press. And the narrative of migrants taking jobs from working-class Brits has been featured prominently in the run-up to the vote.
Jakub Krupa, 26, a journalist for the Polish Press Agency based in the U.K., penned an opinion piece for the Guardian last month addressing the negative portrayal of EU migrants ahead of the vote.
"The argument that migrants are coming and taking our jobs. That's not quite the case," Krupa told International Business Times. "They come and do not really take jobs that would otherwise be taken, they create new jobs or they take jobs that others might not be willing to."
While Polish newspapers and stores have sprouted in major British cities since 2004 — and Polish now ranks as the second most spoken language in the U.K. — many Poles will not have much say with respect to the Brexit referendum. Pawel Mes, 40, who has been living in Britain for 14 years, will be among the small group of Poles voting June 23.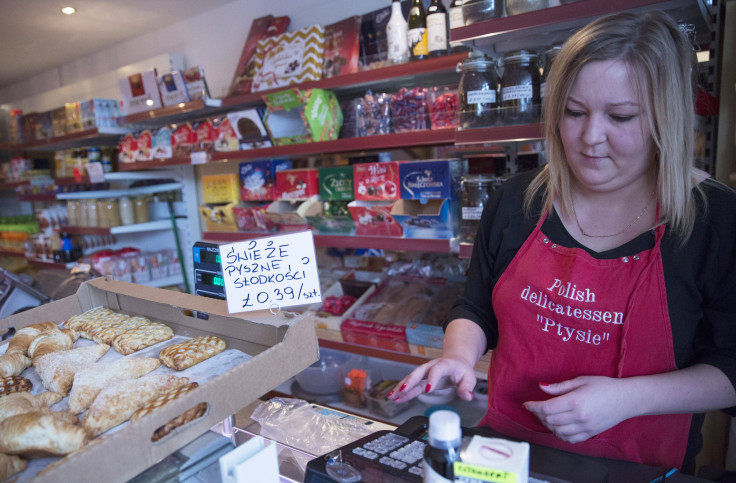 Mes, the managing director at the British-Polish money transfer company Sami Swoi, said he is concerned that a Brexit would make it more difficult for Poles to come to the U.K. in the future. Most of his 70 employees are Polish.
"Of course, there is some worry, especially for new people," Mes said. "We are lucky, our community, the biggest wave of immigration was in 2004 to 2008, and the majority of those people have good positions in their work and experience ... it will be more difficult for the new people who want to come to England."
Mes has grappled with how he will cast his ballot, arguing with his Polish friends. Initially, he was planning to vote in favor of the Britain leaving the EU, but he has changed his mind and decided to vote in favor of the U.K. remaining in the union. However, he would like to see less economic red tape and regulations mandated by the bloc. The voting debate reflects growing anti-EU sentiment back in Poland.
With many opinion polls too close to call, the Polish community has been asking questions about what a Brexit could mean in terms of things such as medical benefits and the movement of family members to the U.K. from Poland. Lawyer Dmoch has been involved in organizing local debates on a Brexit for the Polish community through the group United Poles. They've conducted two events in London and Birmingham for hundreds of members of the Polish community.
"The position is by no means homogenous. You would have thought that most of them [Poles] would want the U.K. to stay because it's for their own interest," Dmoch said. "But in reality that is not the case in at all. There are many people who would rather leave the European Union, and that's not just the U.K. It is also for Poland: Many of them want Poland to leave the European Union, as well."
Jakub Pawłowski is among the Poles who would like to see Britain vote to exit the EU and have the U.K. distance itself from the union's bureaucracy. An information technology engineer for Goldman Sachs Group, Pawłowski moved to the U.K. from a town outside Kraków in 2006. He knows a Brexit could make immigration laws more stringent and make it more difficult for new Polish migrants, but said he believes the economic benefits would outweigh any decision driven by political rhetoric.
"The impact of migration is very positive," Pawłowski said. "I don't think anyone wants to keep us out. It would be an economic disaster."
© Copyright IBTimes 2023. All rights reserved.