What Is Fat Leonard Scandal? 440 Navy Officials Investigated For Taking Bribes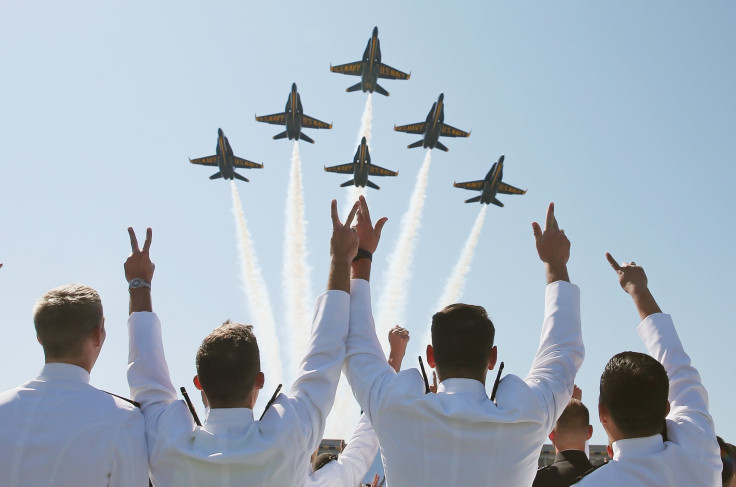 Investigation into the "Fat Leonard Scandal" has expanded to include 440 active-duty and retired personnel, including 60 current and former admirals, of the U.S. Navy, according to reports.
Reports said these personnel might have violated military law or federal ethic rules in their dealings with Leonard Glenn Francis, a Singapore-based maritime tycoon.
Francis, 53, the owner of Glenn Defense Marine Asia firm, built relationships with a number of member of the U.S. Navy by enticing them with bribes ranging from thousands of dollars in cash, travel expenses and luxury items to prostitutes in order to extract confidential information from Navy personnel.
He was often called "Leonard the Legend" for his wild lifestyle and "Fat Leonard" for being 360-pounds in weight.
In exchange for his generous "gifts," Francis was able to find out about the movements of U.S. ships and submarines, navy contracts, and updates regarding active law enforcement investigations into his firm, which was being investigated for profiting from supplying Navy vessels in ports from Vladivostok, Russia to Brisbane, Australia, the Washington Post reported.
Investigations into the scandal began more than four years ago and 28 members of the Navy, including two admirals, have since been indicted.
Francis pleaded guilty in 2015 for bribing dozens of Navy officials and defrauding more than $35 million by overbilling the Navy.
He is currently booked in a San Diego prison and awaits sentencing in federal court.
According to the Washington Post and Fox News, some of the bribes that Francis paid to the corrupt Navy officials were –
1) Travel expenses and stays at luxury hotels such as Marriott Waikiki in Hawaii; Shangri-La hotel in Makati, Philippines; Grand Hyatt hotels in Singapore and Hong Kong, China; Empire Hotel in Hong Kong; Ritz-Carlton Bali resort hotel in Indonesia; Sheraton Juneirah Beach hotel in Dubai; Shangri-La Hotel in Jakarta; St. Regis Bali resort, Indonesia; Lodging in Tonga and other unnamed hotels in Tokyo, Japan; Manila, Philippines; Hong Kong, China; Malaysia; Indonesia, Thailand, South Korea and Singapore. Prostitutes were often arranged to accompany the Navy personnel during their stays.
2) Free vacations in Cambodia, Malaysia and Singapore.
3) Tickets to a Lady Gaga concert in Thailand and the "Lion King" musical in Japan.
4) A designer handbag, Cohiba cigars, bottles of cognac other gifts worth up to $140,000
5) Travel expenses such as roundtrip airfare from Japan to the United States and airfare to Bangkok
6) $3,000 in cash
7) One night with a prostitute at a karaoke club in Malaysia
8) Monthly $1,000 cash allowance
9) Electronic gadgets, including a cellphone, iPad, digital camera and Wii and PSP video-gaming consoles
10) Five-country vacation in Southeast Asia
11) Wild sex parties for Navy's 7th Fleet, the USS Blue Ridge, and other warships
Although information about most of the Navy personnel who are being investigated has been kept under wraps for national security, Acting Assistant Attorney General Blanco has condemned the scandal in the strongest of terms.
"The defendants in this indictment were entrusted with the honor and responsibility of administering the operations of the U.S. Navy's Seventh Fleet, which is tasked with protecting our nation by guarding an area of responsibility that spanned from Russia to Southeast Asia and the Indian Ocean," Blanco said in a statement.
"With this honor and awesome responsibility came a duty to make decisions based on the best interests of the Navy and the 40,000 Sailors and Marines under their care who put their lives at risk every day to keep us secure and free," Blanco added. "Unfortunately, however, these defendants are alleged to have sold their honor and responsibility in exchange for personal enrichment."
© Copyright IBTimes 2023. All rights reserved.
FOLLOW MORE IBT NEWS ON THE BELOW CHANNELS