What Gwen Stefani Wants For Wedding To Blake Shelton In 'Post-Pandemic World'
KEY POINTS
Gwen Stefani reveals she doesn't want her wedding to Blake Shelton to be a "COVID situation"
Stefani said she just wants her parents to be beside her on the wedding day
Stefani and Shelton got engaged in October and are planning to get married next year
Gwen Stefani is excited about tying the knot with her fiancé Blake Shelton, but, like many couples, they haven't been able to plan anything because of the ongoing COVID-19 pandemic.
While making an appearance on "On Air With Ryan Seacrest," the 51-year-old musician opened up about how she intends to get married to Shelton and if the couple has figured what kind of wedding they would love to have in the "post-pandemic world."
When asked if the "Hollaback Girl" singer would prefer a smaller or a larger wedding, Stefani said that having her father Dennis and mother Patti beside her is the only thing she wants on her wedding day. The singer also shared that she wants it to be low-key because she doesn't want her special day to get ruined due to the global health crisis.
"I think, I would say I just want my parents there at this point. My parents wouldn't come to Thanksgiving because they're so scared, so really would rather it not be a COVID situation. Like, I would rather not have masks and that kind of thing," Stefani said during the interview.
The Grammy-winning artist added that they will decide on how many people to invite to the ceremony after looking at the COVID-19 situation in the coming months.
"Even when you cut it down to just family, it's too many people for COVID so we're going to see what happens in the next few months," Stefani noted.
During their chat, the No Doubt singer also revealed how she feels after getting engaged to the "Happy Anywhere" hitmaker, raving about how she and Shelton are "meant to be together."
"It's so funny to even say 'engaged.' It feels so weird. People have been saying it for so long, like five years, 'Are you getting married? Are you engaged?' And now we actually are and it feels like I'm in a cartoon or something," Stefani said.
Her comments come a few days after a report by Us Weekly claimed that the couple would be getting married at a chapel that was built by Shelton himself. Stefani also wants her previous marriage with Gavin Rossdale annulled by the Catholic church and is waiting for approval from the Vatican, per the report.
The couple got engaged at his ranch in Tishomingo, Oklahoma, where they spent the majority of the lockdown period together with her kids, in October after five years of dating. Stefani flaunted her engagement ring on Instagram when she revealed that Shelton popped the question.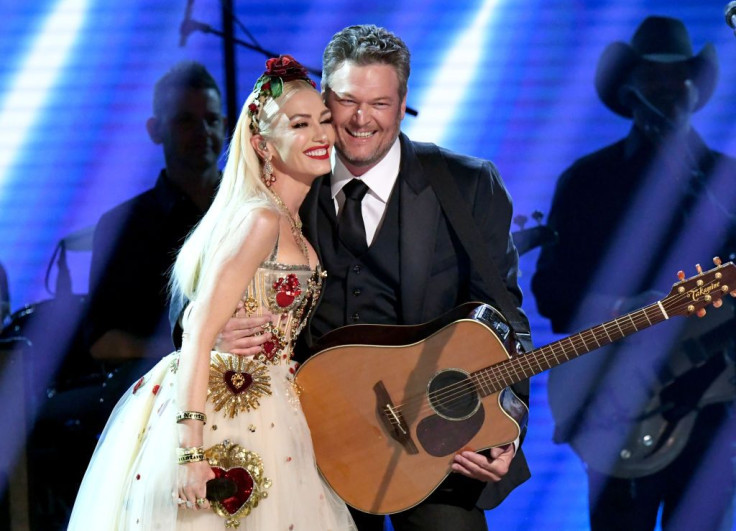 © Copyright IBTimes 2023. All rights reserved.