What Is John Schnatter's Net Worth? Papa John's Founder's Wife Files For Divorce
After being ousted from the pizza company he founded, Papa John's (PZZA) former frontman John Schnatter is getting divorced. The news comes after 32 years of marriage to his wife, Annette Cox, who reportedly filed divorce papers on Thursday.
The couple, who was married since April 1987 and separated since April of this year, are ending their marriage, which Cox, 59, calls "irretrievably broken," in court documents, TMZ reported.
Schnatter, 57, who has a reported net worth of about $500 million, has come under scrutiny after using a racist slur, which caused him to lose his CEO position at Papa John's. He is now suing advertising firm Laundry Service, and its parent company, over what he says was leaked audio from a May 2018 meeting that sparked his downward spiral with Papa John's.
In Cox's divorce petition, she claims that she is self-employed and that Schnatter is not currently employed, the news outlet said. In addition, the couple has a property settlement agreement, which Cox is asking the judge to approve.
According to USA Today, the couple's assets include an $11 million mansion on 15 acres in Anchorage, Kentucky, a $6 million condo in Naples, Florida, and a $23 million condo in Deer Valley, Utah.
The couple also has two children together, who are adults.
Shares of Papa John's stock were down 0.34% as of 12:02 p.m. EST on Friday.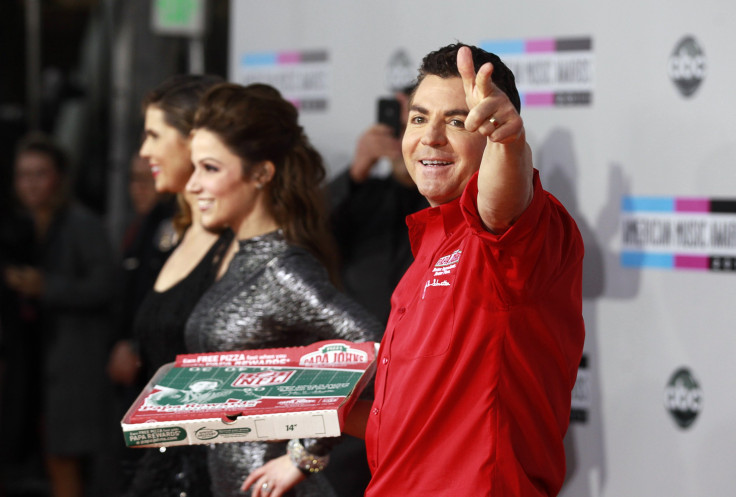 © Copyright IBTimes 2023. All rights reserved.