What Is Morgellons Disease? Canadian Singer Joni Mitchell Battles Mysterious Skin Condition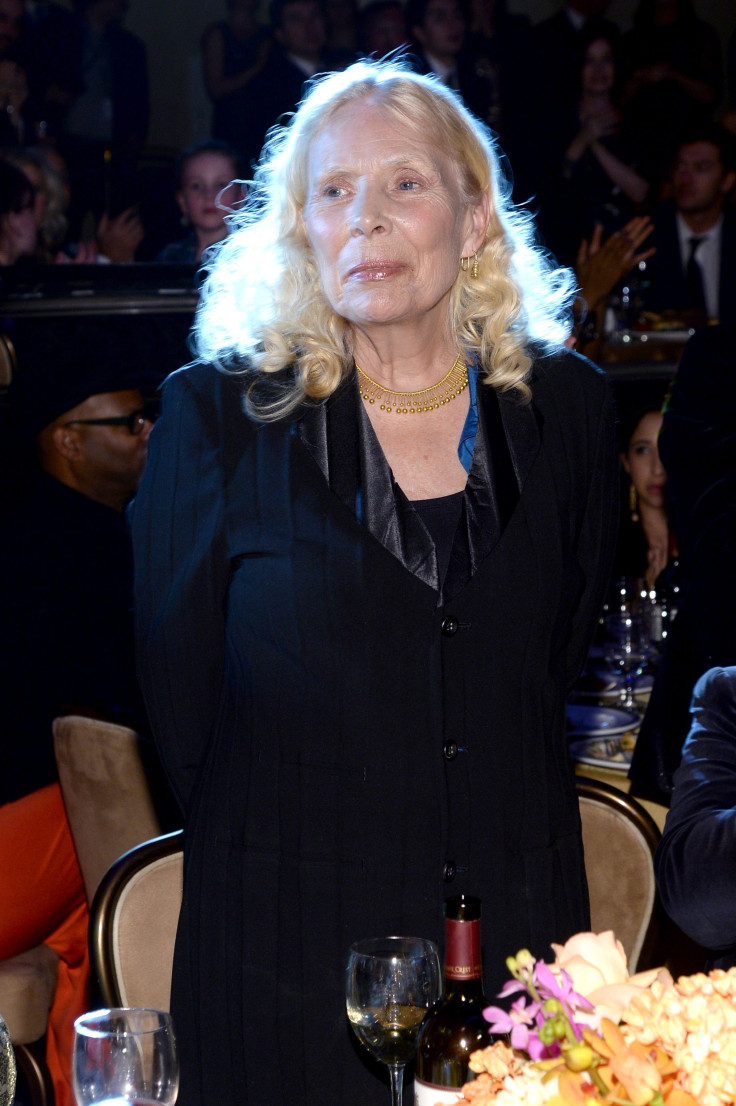 Canadian singer-songwriter Joni Mitchell has opened up about her private life in her new biography, "Reckless Daughter: A Portrait of Joni Mitchell," written by well-known music critic David Yaffe.
In the book, the 73-year-old has revealed her everyday struggle dealing with Morgellons disease — a mysterious skin condition. "I have this weird, incurable disease that seems like it's from outer space. Morgellons is a slow, unpredictable killer — a terrorist disease: it will blow up one of your organs, leaving you in bed for a year. … Fibers in a variety of colors protrude out of my skin like mushrooms after a rainstorm: they cannot be forensically identified as animal, vegetable or mineral," Mitchell said about her illness, the Daily Mail Online reported.
According to Mayo Clinic, a nonprofit medical practice and medical research group based in Rochester, Minnesota, Morgellons is "an uncommon, unexplained skin disorder characterized by sores, crawling sensations on and under the skin and fiber-like filaments emerging from the sores. It's not certain what these strings are. Some say they are wisps of cotton thread, probably coming from clothing or bandages. Others say they result from an infectious process in the skin cells."
Listed below are some of the symptoms of the disease, courtesy Mayo Clinic:
Severe fatigue
Sores
Constant compulsive itching
Skin rashes
Fibes or threads on the skin
Loss of concentration
Short-term memory loss
Crawling sensation under the skin — something very similar to the feeling of an insect crawling under the skin
Further, the Centers for Disease Control and Prevention (CDC) states, "the signs and symptoms of Morgellons are very similar to those of a mental illness involving false beliefs about infestation by parasites (delusional parasitosis)." There are about 50,000 sufferers of the illness registered at the CDC, as per the 2006-2015 statistics by Morgellonsreseach.com.
Born in Alberta in 1973, the eight-time Grammy award winner, in the biography, has also spoken about her hobbies and her life. "Basically I liked to dance and paint and that was about it. I was anti-intellectual to the nth. As far as serious discussions went, at that time, most of them were overtly pseudo-intellectual and boring," she recounted.
She also recalled how she battled with polio at the age of 10 and how other health problems followed her since then. She experienced trauma in 2015 and also dealt with the incurable and mysterious disease.
Mitchell said the skin disease prevented her from wearing clothes as she continuously felt as if something was crawling under her skin and that she was being "eaten alive." She also said she was unable to step out of her house for several years due to her illness.
Researchers also believe those suffering from this rare illness seem to have psychological problems more than the physical trouble that they go through.
© Copyright IBTimes 2023. All rights reserved.