What We Know About India's Worst Rail Tragedy In Decades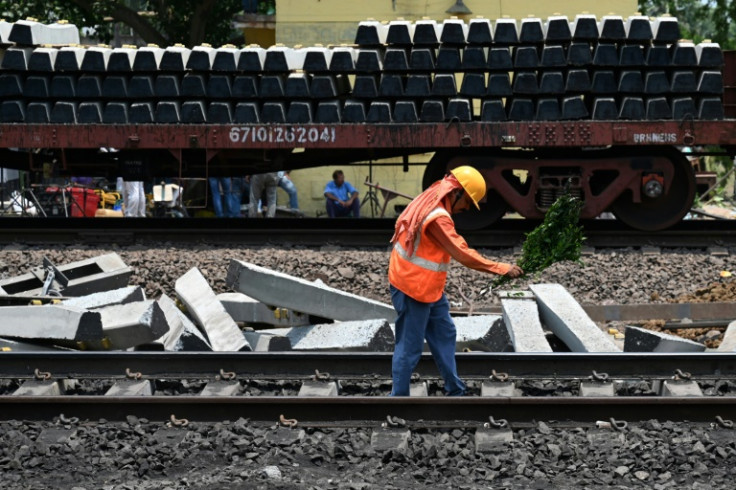 India's deadliest train disaster in decades killed at least 275 people and injured hundreds more, a tragedy officials have said was linked to an electronic signal system.
While a final report has not been released into Friday night's crash near Balasore in the eastern state of Odisha, local media quoting preliminary investigations have pointed to human error connected to the signalling system.
Trains resumed operations on tracks past the crash site on Monday.
Here is what we know so far:
The Coromandal Express, a passenger train travelling from Kolkata to Chennai, was diverted onto a loop line on Friday evening and slammed into a stationary goods train loaded with tonnes of iron ore.
The collision flipped the carriages of the Coromandal Express onto another track.
The derailed compartments then struck the rear carriages of another fast train, the Howrah Superfast Express from India's tech hub Bengaluru, which was passing in the opposite direction.
The two fast trains were carrying more than 2,000 passengers.
Trains in India are usually packed at this time of year, with many people travelling during school holidays.
Ashwini Vaishnaw, India's railway minister, has suggested the crash happened due to the "change that occurred during electronic interlocking".
That refers to a complex signal system designed to stop trains colliding by arranging their movement on the tracks.
"We have identified the cause of the accident and the people responsible for it," Vaishnaw said, but added it was "not appropriate" to give details before a final investigation report was completed.
Local media have quoted a preliminary investigation report, with the Times of India saying a "human error in signalling may have caused the collision between three trains".
India's Railway Board has recommended a high-level probe into the disaster by the federal investigating agency.
The death toll has been revised several times since the crash.
Officials had initially reported it stood at 288 but the Odisha state government has since revised the toll downwards to 275 after some bodies were mistakenly counted twice.
Of the 1,175 injured, 382 were still being treated in hospitals, authorities said Sunday.
However, many fear the death toll could still rise because medical centres are overwhelmed by the number of casualties.
It is the worst crash since 1999, when 285 were killed when two passenger trains collided at Gaisal in West Bengal, an accident blamed on human error.
India's worst crash was in 1981, when an overcrowded passenger train plunged into a river during a cyclone in Bihar state, killing about 800 people.
India has launched a $30 billion railway infrastructure modernisation in a bid to boost the economy and connectivity, and Vaishnaw said last month tracks were being "upgraded very rapidly".
In 2022, India built 5,200 kilometres (3,230 miles) of new tracks, and upgraded or replaced about another 7,500-8,000 kilometres, Vaishnaw said.
But analysts say that while accidents have reduced over time, India's antiquated rail system still has a long way to go.
An average of 20,000 people died each year between 2017 and 2021 in rail accidents -- collisions, derailments and other causes -- according to official records.
A report by the Comptroller and Auditor General of India, the country's top audit authority, said derailment was the reason for 69 percent of the accidents.
Defective tracks, poor maintenance and old signalling kit combined with human error were the main cause, it said.
Indian Railways, the world's fourth-largest rail network, runs some 14,000 trains daily with 8,000 locomotives over a vast system of tracks some 64,000 kilometres (40,000 miles) long.
The trains carry more than 21 million people each day.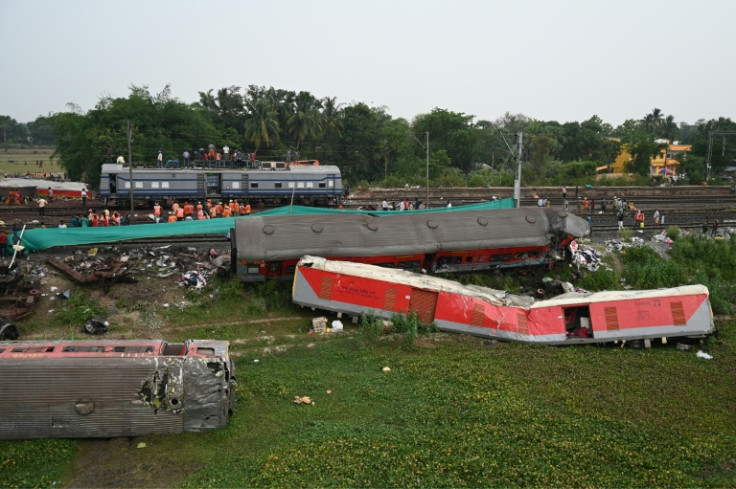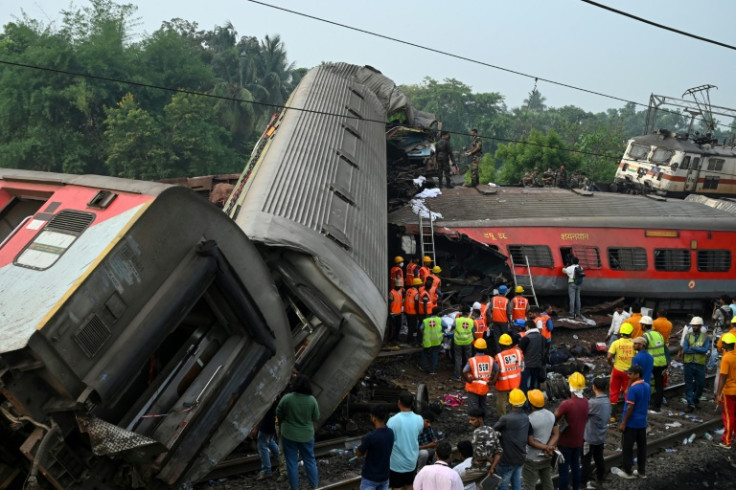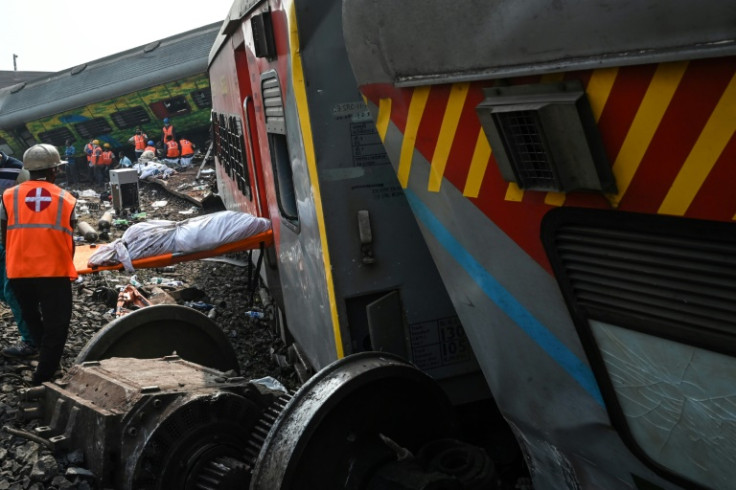 © Copyright AFP 2023. All rights reserved.