WhatsApp Drops Subscription Fee As It Moves Monetization Focus To Business
WhatsApp, the mobile messaging service, which was acquired by Facebook for $19 billion in 2014, has announced that it will remove its yearly $1 subscription fee for all users as it looks to monetize communications between businesses and their customers.
Jan Koum, the founder of WhatsApp, revealed the change in policy Monday at the DLD conference in Munich, Germany. Until now, WhatsApp offered users one year of free use before charging an annual fee of $1 for all users. Koum announced that the fee would be completely removed for all users in the coming weeks and outlined the reasons behind the move.
"It really doesn't work in a lot of countries and it is hard for people to pay as they don't have a credit card, they don't even have a bank account, so we don't want people to think that at some point their communication with the world will be cut off," he said.
Outlining his company's new approach, Koum made it clear that he would not be putting ads on WhatsApp and that they would be working hard to avoid users getting spam messages from businesses. Koum said the company would "start experimenting" this year with something that is internally referred to as "commercial participation."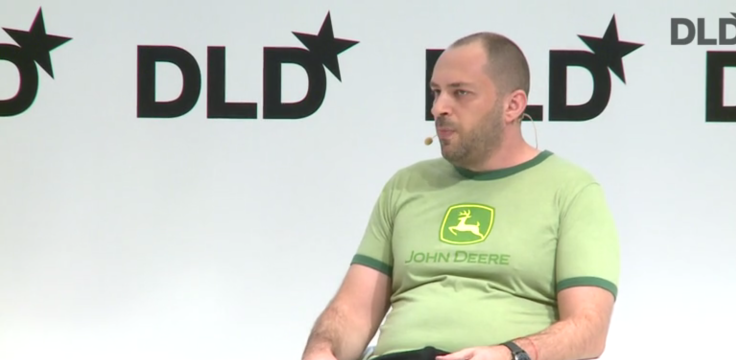 Examples given by Koum of where he says businesses and consumers don't communicate well at the moment include making a reservation at a restaurant over the phone, getting a notification if your flight is late or communicating with banks while using your credit card abroad.
"When we think about our philosophy of building something that is utilitarian, that helps users in their daily lives when they communicate with their friends and family, we want to experiment with doing the same with businesses," Koum said.
This business model is already being used with huge success by companies like WeChat and Tencent in China where businesses allow consumers to do everything from paying for goods at a checkout to ordering taxis and booking restaurants, all from within the app. WhatsApp stablemate Facebook Messenger is also looking to exploit business opportunities and last year launched its Business on Messenger service.
Koum said that because of the way it validates users — using their phone numbers — it is different from Messenger or WeChat and that most people will already have a number of businesses in their address book which will make connecting with them easier.
Facebook announced two years ago that it was acquiring WhatsApp for $19 billion, surprising many in Silicon Valley who had never heard of the messaging app due to low penetration in the U.S. Since then the company has seen its user base double from 450 million to over 900 million, with the U.S. now among the top 10 countries for the app.
Koum said that despite sharing a lot of resources with Facebook, including legal, HR and Facebook's huge server infrastructure, the company still operates as a startup and remains an independent operation within Facebook.
WhatsApp has not been without controversy, however. It was allegedly used by Islamic State group terrorists in the lead-up to the Paris attacks last November, and in Brazil the service was banned by a court for a number of hours when it failed to cooperate with a criminal investigation.
Koum said that discussions of putting backdoors in services was unproductive as services like WhatsApp and Apple's iMessage are never going to do this. "I think backdoors create less security and if anything people in this room should be asking for more digital security," Koum said. "You want your personal information to be encrypted without backdoors because the moment you create backdoors bad guys will find a way to break through them and you are back to square one where you have no digital security."
© Copyright IBTimes 2023. All rights reserved.