When Will 'Stitchers' Season 3 Return To Freeform With Episode 5 'Paternis'?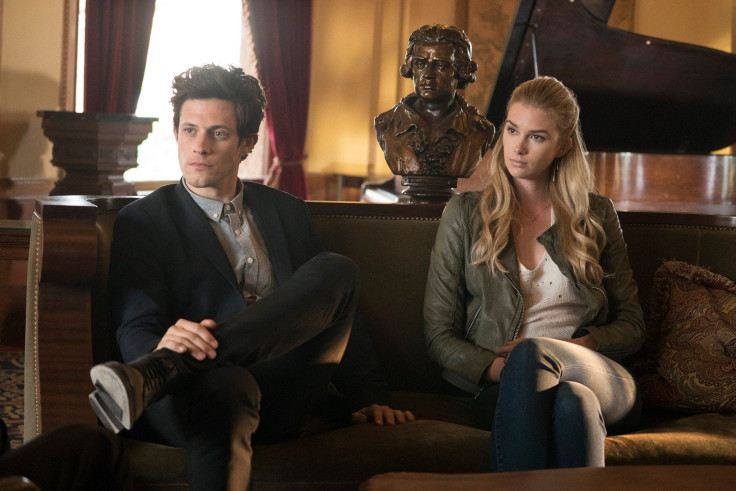 "Stitchers" Season 3 did not air a new episode on Monday, July 3, but the series will be back next week on July 10.
But even though fans of Kirsten (Emma Ishta) and Cameron (Kyle Harris) did not see them on TV this week, Freeform has already dropped the official synopsis for Season 3, episode 5, titled "Paternis."
Read: Camille, Amanda go on a double date with Linus, Ivy in "Stitchers" Season 3
In the installment, Cameron's dad, who is currently serving time in prison for white collar crimes, is accused of murdering a prison guard. Cameron, despite having no relationship with his father, will still try to figure out a way to help him. He will employ Kirsten's ability to stitch into people's brains and will ask her to stitch into the deceased guard's memory to find out whether or not his dad was the killer. According to the synopsis, Cameron finds out that his dad has been blackmailed for years by the lead investigator of his original case.
Freeform also dropped a teaser for "Stitchers" Season 3, episode 5, which opens with Maggie (Salli Richardson) telling Cameron that his father could be sentenced to death if he is proven guilty for killing the guard. She also tells Cameron that his dad is currently on lockdown so it might not be possible to touch bases with him. Cameron panics at the thought of not being able to patch things up with his father so he immediately helps him out through Kirsten.
Elsewhere in the episode, Kirsten and Camille (Allison Scagliotti) will have a disagreement. After Cameron and Linus (Ritesh Rajan) are assaulted inside their apartment, Camille worries that someone could be after the two men. When she asks Kirsten what they are supposed to do, Kirsten tells Camille to just let things go. This answer doesn't sit well with Camille who is ready to fight back.
"Stitchers" Season 3 also stars Damon Dayoub as Detective Quincy Fisher, Sarah Davenport as Ivy, Sola Bamis as Ayo, Ross Kurt Le as Alex, Cameron Britton as Tim and Anna Akana as Amanda. "Stitchers" Season 3, episode 5 will air on Freeform on July 10 at 8 p.m. EDT.
© Copyright IBTimes 2023. All rights reserved.