Where China Invests Its Wealth: Chinese Investments In Global Assets Rising, London, New York Popular Destinations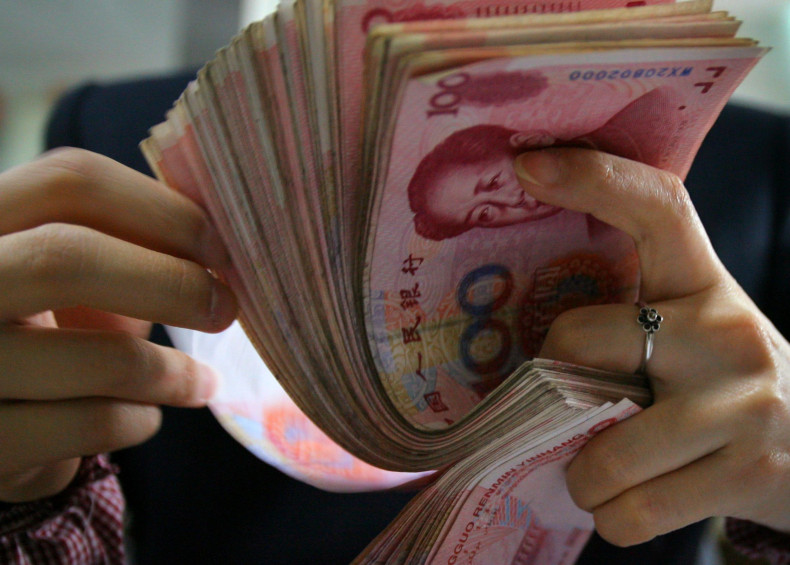 The Chinese used to be the savers of the world – holding onto their yuans with a tight fist – but that's changing. Chinese investment in global assets is on the rise and London, New York as well as other Western destinations are now benefiting from China's wealth.
Since 2005, when the Chinese government and Chinese companies collectively invested about $17 billion in global assets, the Chinese have become much more daring – in 2012, they invested nearly $130 billion worldwide, according to data from the Heritage Foundation, a think tank based in Washington, D.C.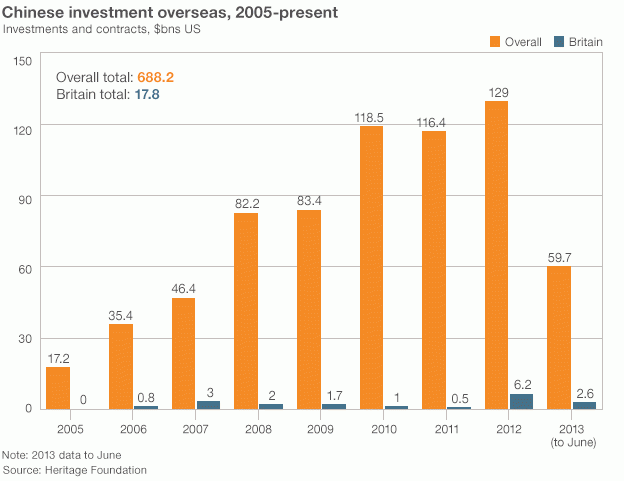 While that number is still considered chump change in terms of global trade or economic output of developed economies, the BBC reported on Sunday – the total amount of money China invested in the United Kingdom over those nine years amounts to just 0.7 percent of the U.K.'s total gross domestic product in 2012 – the growth rate over the past decade is staggering.
And the Chinese are just getting started. Both the U.S., the second most popular destination for the Chinese to park their money, and the U.K., the eighth, will welcome a slew of Chinese investments.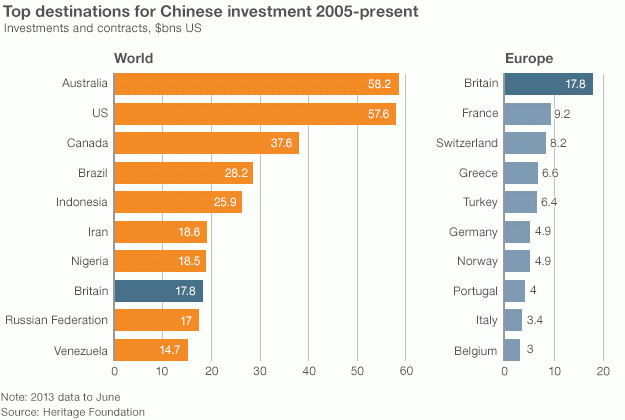 State-owned Greenland Holdings Group just agreed to buy a 70 percent stake in a 15-tower apartment project located in New York's Atlantic Yards site from Forest City Ratner Cos., a project that could cost upward of $5 billion, the Wall Street Journal reported on Friday. Also, in July Greenland bought a 25,600-square-meter (6.33 acres) site in downtown Los Angeles for $1 billion.
The project follows on the heels of a number of Chinese-backed New York real estate investments. Billionaire developer Zhang Xin purchased a 40 percent in the General Motors building earlier this year, and Beijing-based Vantone Holdings, controlled by Feng Lun, spent $100 million on a 20-year lease for five floors in One World Trade Center, which will open in 2014. Xinyuan Real Estate Co. is building a 216-unit condominium in Williamsburg.
In the U.K., Beijing Construction Engineering Group Co. formed a venture with Manchester Airports Group and other partners to build an international business district in the U.K.'s second-largest city, Bloomberg reported. The buildings on the 150-acre site in the north of England will be worth about 800 million pounds ($1.3 billion) when completed and fully leased.
The British are trying hard to court Chinese money – Chancellor George Osborne is on a trip to China to promote U.K. business and encourage Chinese investors to consider the U.K., as a part of a government plan to do more business with the world's second-largest economy.
The U.K. has already managed to attract more Chinese investment than any other European nation – China owns stakes in companies like Barclays Bank, BP, Diageo and Thames Water, according to the BBC. Earlier this year, the real estate conglomerate Dalian Wanda bought Sunseeker boats, a luxury yacht company.