Where Do Taxes Go? More Than $250B In Tax Dollars Have Gone To Company Subsidies, According To A Nifty Tracking Tool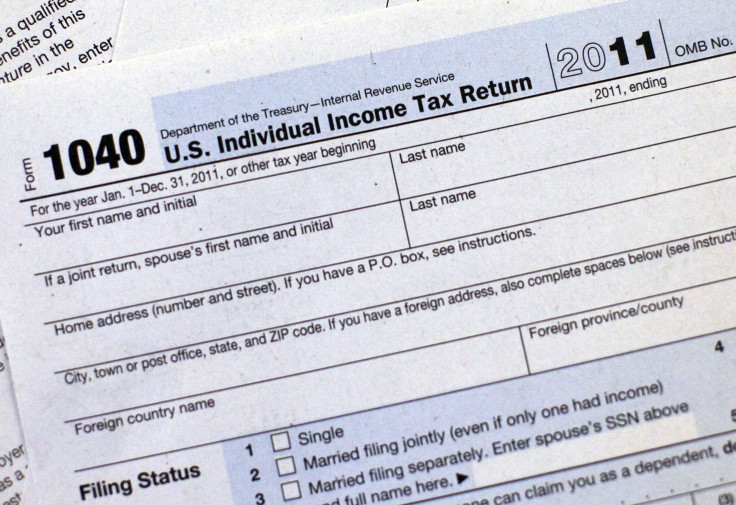 Do you know where your tax dollars are going?
According to data gathered by Good Jobs First, a not-for-profit watchdog group, more than $250 billion in U.S. taxpayer-funded subsidies have flowed to some 500,000 businesses in recent years. Good Jobs First's Subsidy Tracker program is a search engine that follows economic development subsidies as well as other types of governmental financial assistance to various businesses. It currently includes more than 740 federal, state and local subsidy programs and more than 2,600 parent companies.
The timespan for the data varied depending on whether it was federal, state or local, Philip Mattera, the research director for Good Jobs First, said in an interview with International Business Times. "Our totals reflect the available information, but there's probably more to it than that," he said. Good Jobs First's federal data go back to the beginning of 2000, he said.
Its state and local data were also drawn mostly from the past 15 years but contained more gaps than the federal data. "We've collected everything that's available and summarized it, but that doesn't mean it's complete. Some states are still lagging when it comes to transparency," Mattera said of the state and local data.
Good Jobs First has said its database fosters accountability and has helped the group succeed in "urging governments to disclose company-specific economic development awards," Mattera said in a press release.
Take, for example, 1-800-Flowers.com, the first company in the drop-down list on Good Jobs First's Subsidy Tracker. It has received state or local subsidies of approximately $1.27 million, the vast majority of which came from New York, according to the tracker. Those subsidies date as far back as 2003 and as recently as 2013.
Every year, hundreds of billions of dollars in state funds go to goods and services, as well as economic development subsidies. The transparency of this spending varies by state. All but four provide "checkbook-level" data for at least one economic development subsidy program, and more than half of states make that information downloadable, according to a report published in April by the U.S. PIRG Education Fund and Frontier Group.
But all states, some more than others, could be far better at being transparent, the report found. When it comes to providing detailed information about how public dollars are being spent on subsidy programs, "most websites fail to match the user-friendliness and intuitiveness common to Americans' everyday experience of the internet," the report found. Ideally, it added, any governmental and semi-governmental groups would be part of a single registry with expenditures listed publicly and online.
Good Jobs First's Subsidy Tracker gets at that — to an extent. It acknowledged that even though disclosure practices have significantly improved recently, larger transactions, especially local ones, don't always make it into the official data on which its tracker relies. Subsidy Tracker has created a tool to bridge that gap, using "a variety of information sources," Good Jobs First said.
It may not tell you the exact destination of every penny each individual sends Uncle Sam, but if you're curious to explore where taxpayer dollars are going — by state, company, parent company, subsidy source, dollar amount or other indicators — the Subsidy Tracker can be found here.
© Copyright IBTimes 2022. All rights reserved.
FOLLOW MORE IBT NEWS ON THE BELOW CHANNELS