Where To Order Thanksgiving Dinner 2019: Meals From ShopRite, Whole Foods And More
Thanksgiving 2019 is just over a week away, and if the thought of having to shop for and cook an entire meal from scratch for a dining room full of people has you freaking out, don't worry, there's another option.
Make the event a whole lot easier, and allow yourself to actually enjoy the holiday with family by ordering your Thanksgiving turkey, side dishes and dessert from a grocery store, market or online service.
Not sure where to order from? Look no further. Here's a list of places ready to give you the best Thanksgiving 2019 dinner:
Already go to ShopRite for all of your grocery needs? Well, you can go there for your entire Thanksgiving meal, as well. Just give 72 hours of notice, and you can get a complete holiday spread of turkey, mashed potatoes, sweet potatoes, holiday stuffing, green bean casserole and turkey gravy.
Place your order by Nov. 25, and get a whole feast from Whole Foods for the holiday. If there are only two of you or 12 of you or a number somewhere in the middle, there's a perfect-sized, ready-to-go meal for you. Plus, there are smoked turkey, roast turkey, prime rib, ham and vegan options available.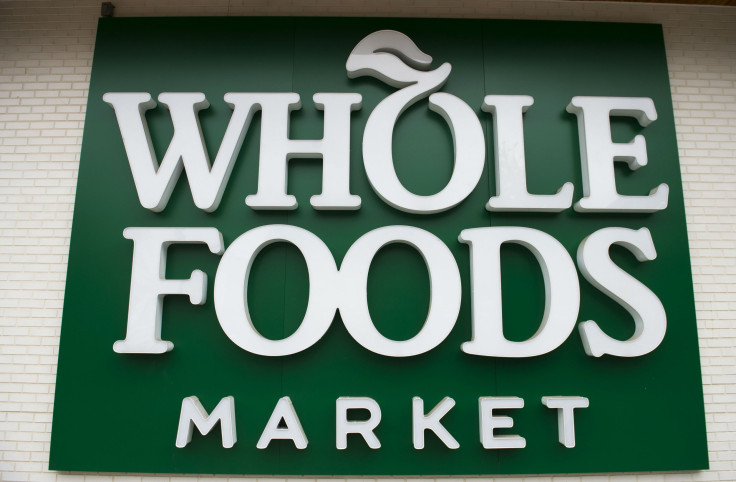 The company, which is actually open and serving Thanksgiving foods on the actual holiday, has a few different ways customers can enjoy pre-made holiday dishes this year. The complete meals can be purchased ahead of time and picked up the week of Thanksgiving, they can be delivered right to your home — as long as they're ordered by Nov. 24 — or they can be eaten inside of a Boston Market on Thanksgiving Day with the company's daily offerings.
Whether you have seven to 10 or 14 to 18 people attending your Thanksgiving dinner this year, Publix has you covered. Given 48-hour notice, the supermarket will put together a full, already-cooked turkey dinner spread that just needs to be reheated and served.
For those who want to make Thanksgiving dinner themselves but don't want to deal with the hassle of shopping lists and trips to the store, Martha & Marley Spoon, a make-your-own-meal delivery service, has you covered. With prices ranging from $49.99 to $120.83, depending on the plan, the company will ship to your door all of the ingredients to make a festive meal for six to 12 people.
First-time customers must select a subscription plan in order to buy the Thanksgiving box, but plans can be canceled at any time. Those interested can pick from a two-person plan, which will actually serve six to eight people for the Thanksgiving box, and a four-person plan, which will serve 10 to 12 people.
The Martha Stewart-approved recipes included in the box are for the Thanksgiving Cheesy Sausage Stuffing, Roasted Root Vegetables with Brown Butter, Herbs and Almonds, Big Martha's Cream Cheese Mashed Potatoes and Green Beans and a Spiced Apple Oat Crisp.
The Thanksgiving box is available to order until Wednesday (Nov. 20).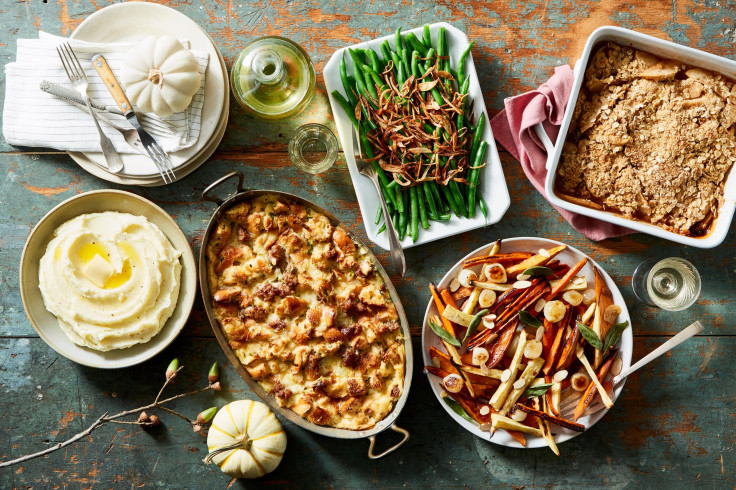 Get a whole Thanksgiving package for eight to 10 people from Dig Inn for $175. It includes "Roast turkey with vegetable gravy and cranberry sauce, sweet potatoes, charred Brussels with honey-chili oil and cornbread," according to their website, and is served weekdays only. For dessert, go ahead and add the Apple Berry Cobbler for $40, which also serves the same amount of people.
Cracker Barrel
Head to Cracker Barrel for a Heat n' Serve Holiday Family Meal To-Go, which is an all-inclusive kit for 10 people that takes less than two hours to heat up, set up and serve. It's $130. The company also has a selection of pies for purchase.
© Copyright IBTimes 2023. All rights reserved.
FOLLOW MORE IBT NEWS ON THE BELOW CHANNELS