Which CEOs Met With Joe Biden The Most In 2021?
President Joe Biden has been hard at work trying to forge a partnership with American corporate titans to boost the economy, while at the same time promoting a pro-worker agenda in his administration.
While he has met with hundreds of business leaders to date, four had met with Biden the most in 2021.
On Wednesday, Yahoo Finance published an analysis of which CEOs were getting face time in the Oval Office and which ones got the most. What they found was that Biden met with over 100 CEOs in 2021.
But four CEOs spent the most time talking to Biden. They were Jim Farley of Ford, Mary Barra of General Motors, Jamie Dimon of JP Morgan Chase and Doug McMillon of Walmart. In the last year, Biden has met or spoken with these four CEOs at least three times, according to Yahoo.
Biden has often railed against wealthy corporations, but has never sworn off engaging with the top business leaders. The CEOs who Biden met with represent his top priorities, be it increasing COVID-19 vaccinations or unwinding supply chain bottlenecks to bring down prices.
Farley and Barra are the biggest names of the Detroit automakers. They have been involved in White House discussions over the global semiconductor shortage, as well as new plans to produce electric vehicles, which the Biden administration has encouraged.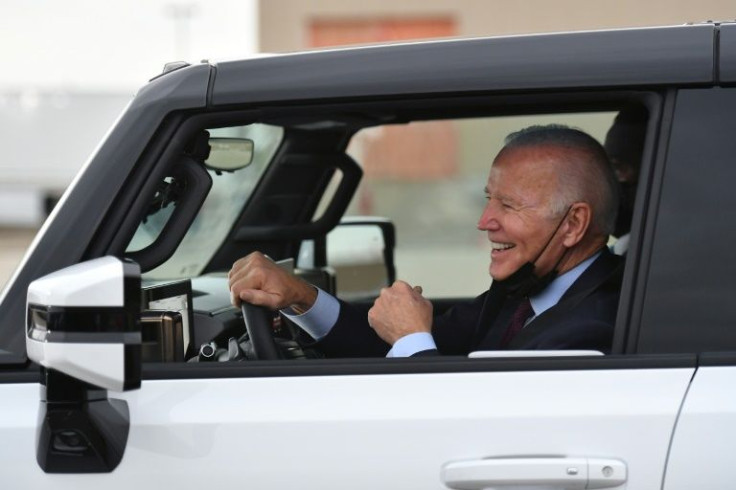 Dimon, who also spoke with Biden's predecessors Barack Obama and Donald Trump, spoke with Biden in February about the administration's $1.9 trillion economic relief package. Dimon has at times been critical of Biden's agenda, calling his plans for corporate tax hikes "a little crazy," while urging him to "spend wisely."
But Biden's "old buddy" has also joined Democrats in calling for more action on climate change and raising the debt ceiling. Dimon has offered his advice to Biden on a diverse array of matters, including cybersecurity and on big legislative items like the $1.9 trillion American Rescue Plan.
McMillon may be the most surprising entry. For years, Biden has singled out Walmart as a company that takes advantage of its workers and disregards their well-being.
"My problem with Walmart is that I don't see any indication that they care about the fate of middle-class people," Biden said at a rally in 2006.
Walmart has become a key partner for achieving Biden's goals of addressing shortages created by supply-chain bottlenecks and a source of support on his recently passed $1 trillion infrastructure bill.
© Copyright IBTimes 2023. All rights reserved.