White House Aspirant Owns $250K In Bitcoin, Not His Wife As Previously Claimed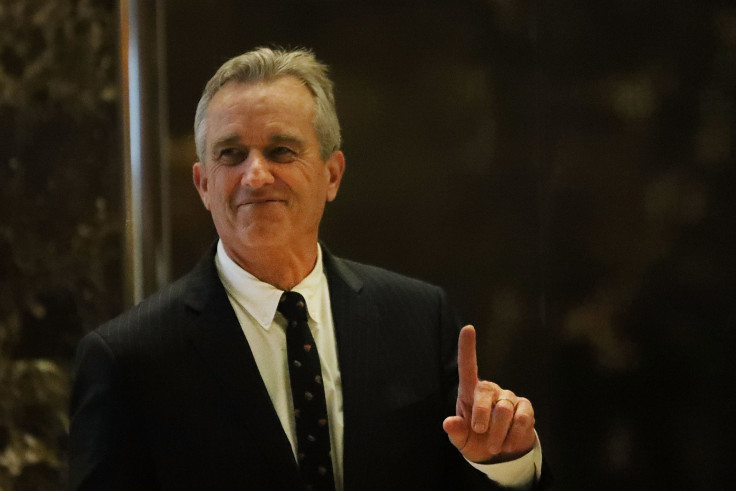 Democratic presidential candidate Robert F. Kennedy Jr. owns approximately $250,000 in Bitcoin, contrary to the previous claims that the cryptocurrency belonged to his wife and that he was not an investor of the world's largest crypto asset by market capitalization.
Kennedy Jr. (RFK Jr.) has confirmed that he owns Bitcoin after CNBC got hold of a financial disclosure showing his family had between $100,0001 and $250,000 worth of Bitcoin in a brokerage account as of June 30.
The confirmation came at the heels of an earlier denial that the crypto holding did not belong to the presidential candidate but to his wife, Cheryl Hines, known for her work on the television show "Curb Your Enthusiasm."
"The investments were not his, but his wife's. He is not involved in her investment decisions," RFK Jr.'s campaign team said, as per the outlet.
Despite this latest development, Kennedy Jr.'s campaign manager, Democratic representative Dennis Kucinich, said there was no conflict of interest.
Unfortunately, the filing did not indicate when the investment was made or who among the Kennedys made the purchase. However, it revealed that the income of the candidate'sfamily from the purchase was less than $201.
It can be recalled that Kennedy Jr., was at the world's biggest Bitcoin conference in Miami in May and told the crowd he was not an investor in the crypto asset. Moreover, he clarified that he was not at the convention to offer any investment advice.
Despite this, he announced that he would be accepting campaign donations in the form of Bitcoin.
"As president, I will make sure that your right to use and hold Bitcoin is inviolable. Bitcoin is not only a bulwark against totalitarianism and the manipulation of our money supply, it points the way toward a future in which government institutions are more transparent and more democratic," Kennedy Jr., said in a tweet.
Aside from Bitcoin and cryptocurrency, the Democratic presidential aspirant also expressed his opposition to the creation of a central bank digital asset or CBDC.
Bitcoin, the world's first-ever crypto asset, saw a 0.57% loss and was trading in the red zone at $30,084.23 with a 24-hour volume down by 17.26% at $8,813,732,248 as of 2:42 a.m. ET on Monday, based on the latest data from CoinMarketCap.
© Copyright IBTimes 2023. All rights reserved.