Who Is Enrique Marquez? In San Bernardino, Syed Farook Neighbor Faces Criminal Charges For Assault Rifle Purchase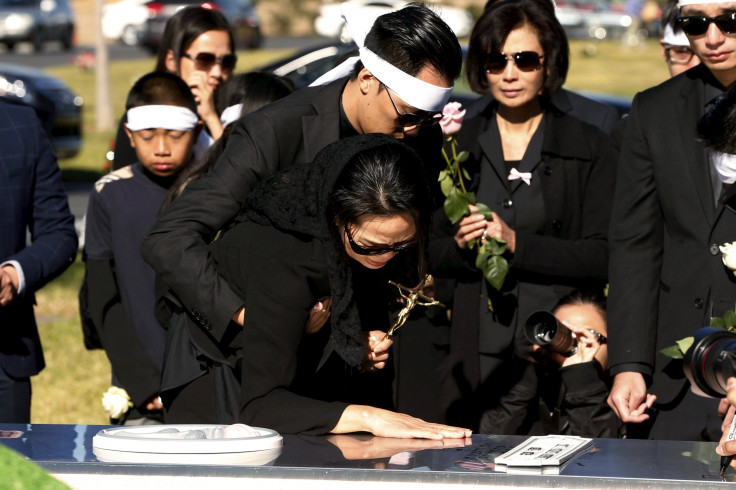 UPDATE, Dec. 17, 6:30 p.m. EST: Enrique Marquez, a friend of San Bernardino, California, shooter Syed Rizwan Farook, was arrested Thursday. The 24-year-old man is accused of purchasing two of the semiautomatic rifles used by Farook and his wife, Tashfeen Malik, to kill 14 people Dec. 2. Marquez faces federal charges of providing material support to terrorists; of making a false statement in connection with the acquisition of firearms, and of immigration fraud. He is not charged with having advance knowledge of the plot.
Original story:
A man who allegedly purchased the assault rifles used in the San Bernardino, California, mass shooting could face criminal charges, NBC News reported Thursday. Enrique Marquez, 24, legally purchased the rifles from an authorized gun dealer in 2011 and 2012, but he could face legal problems because there was no record of any transfer of the weapons from him to Syed Rizwan Farook or Farook's wife, Tashfeen Malik, the radical Muslim couple who carried out the Dec. 2 attack on a social services office in California, killing 14 people.
It's unclear what charges Marquez may face, though they could be linked to terrorism. The charges could be filed as early as Thursday, NBC News reported. Marquez told investigators he purchased the guns for Farook, his former neighbor, after he claimed he would not pass a background check, the Los Angeles Times reported Wednesday. Marquez allegedly knew Farook was planning a different attack in 2011 or 2012 that was never carried out. He talked to investigators after waiving his right to have an attorney present.
"I think the guy is definitely facing some serious potential problems," UC Hastings law professor Rory Little, a former federal prosecutor, told the Los Angeles Times. "The idea that he is talking to them without a lawyer makes everybody gasp."
Under California law, it's illegal to transfer ownership of a firearm from one person to another without involving a registered gun dealer. The dealer is required to hold the weapon while the buyer undergoes a background check by state officials. Failing to do so is a misdemeanor offense.
Farook and Marquez were apparently close friends, and Marquez eventually converted to Islam and married a member of Farook's extended family, a Russian emigre. Farook and his wife were allegedly supporters of the Islamic State group based in Syria and Iraq.
© Copyright IBTimes 2022. All rights reserved.
FOLLOW MORE IBT NEWS ON THE BELOW CHANNELS