Who Is Peter Madsen? Inventor Says Missing Journalist Dead, Buried At Sea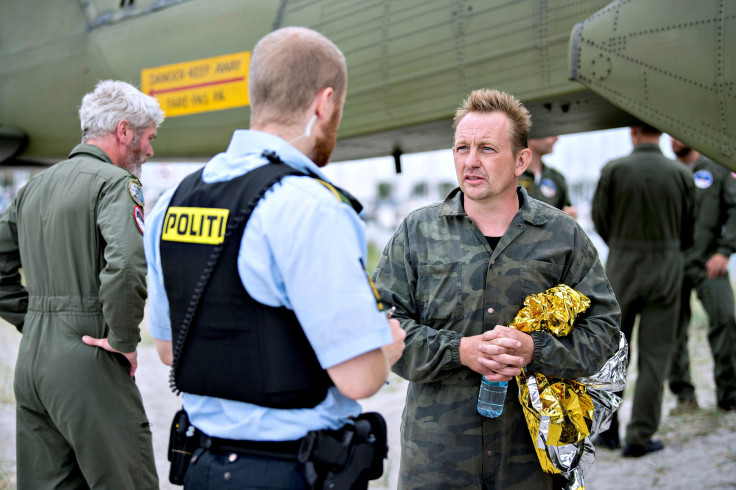 Peter Madsen is a Danish inventor who is currently being held on charges of involuntary manslaughter in the death of Swedish journalist Kim Wall. The journalist mysteriously disappeared after boarding Madsen's homemade submarine while working on a story.
At first, Madsen said that he had dropped Wall back off on land. Madsen then changed his account and said Wall died on his vessel and he buried her at sea, according to the New York Times Monday.
"[There was] an accident happened on board the submarine … he consequently buried her at sea at a non-defined location in the Bay of Køge," said Danish police in a statement Monday.
Madsen, 46, is an amateur submarine and space rocket builder known by the nickname "Rocket Madsen." The inventor built a small submarine over the course of three years called the UC3 Nautilus and launched it in 2008.
Earlier this month Madsen set off on a journey in the 26-foot submarine but had to be rescued when the submarine sunk. Wall, 30, a freelance journalist from Sweden, was not with Madsen when he was rescued. Now authorities are looking for her body.
The submarine was recovered shortly after it sank 22 feet below sea level. Madsen had initially given the new account of burying the journalist at sea on August 12 behind closed doors in court, but authorities are just releasing it now, according to the Times.
"It took about 30 seconds for Nautilus to sink, and I couldn't close any hatches or anything," Madsen said in an interview with Danish television station TV2. "But I guess that was pretty good because I otherwise still would have been down there."
Madsen was also a rocket builder who had hoped to man the first amateur rocket into space. Madsen had a falling out with the community that he had initially built the submarine with.
"A curse lies over Nautilus. That curse is me. There will not be calm around Nautilus as long as I exist," said Madsen after the falling out, according to Danish tabloid BT earlier this month.
The article also alleged Madsen was a difficult person to get along with.
"He argues with every Tom, Dick and Harry. I've argued with him as well. But that's what it's like with people driven by deep passion," Thomas Djursing, Madsen's biographer, told BT.
© Copyright IBTimes 2023. All rights reserved.