Who Is Tommy Thompson? Fugitive Treasure Hunter Who Found S.S. Central America Shipwreck To Appear In Court For Cheating Investors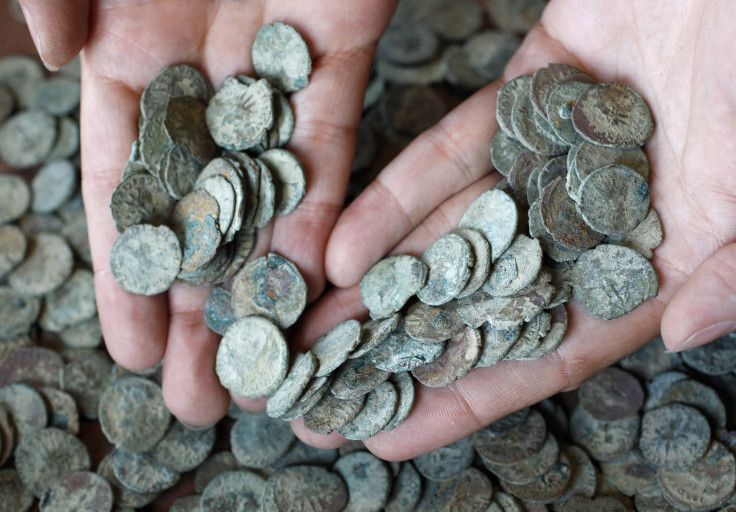 A treasure hunter the U.S. Marshals Service called "one of the most intelligent fugitives ever sought" was scheduled to appear in federal court Thursday after authorities arrested him on two federal warrants. After more than two years of searching, officials tracked and captured Thomas G. "Tommy" Thompson, 62, at a hotel in Boca Raton, Florida. He's accused of failing to pay back investors who spent more $12.7 million to find and bring up about $50 million in gold bars and coins from a 19th century shipwreck in 1988.
Thompson was arrested Tuesday on a federal civil warrant from 2012 issued after he skipped hearings in a court case and a criminal contempt warrant from 2013. His companion, Alison Antekeier, 45, was also taken into custody for failing to appear in court. "The couple offered no resistance at the time of the arrest and readily admitted to being the targets of the extensive investigation," the U.S. Marshals Service said in a statement.
The couple had been staying in a two-person suite at the South Florida Hilton hotel for at least two years under the names "Steve" and "Patricia." They paid cash and took buses and taxis, the Associated Press reported. Thompson may have picked up the habits from a book titled "How to Live Your Life Invisible," which was found along with prepaid cell phones in his house after he disappeared in 2012.
Thompson made headlines in 1988 when he located the S.S. Central America, which had sunk off the coast of South Carolina in 1857. The treasure hunter headed a crew that eventually brought up the gold that had been on board and sold most of it to a marketing company in 2000.
That didn't make the 161 investors who gave Thompson money to pull off the feat happy. Two people sued, but Thompson's colleagues said the profit from the sale went into legal fees and loans. The legal battle is still in progress, the New York Post reported.
An Ohio attorney who once defended Thompson's company told the AP authorities have no proof he stole anything. Rick Robol had been concerned about Thompson's health, he said, so the arrest was "the best thing that can happen for everybody."
© Copyright IBTimes 2023. All rights reserved.