Who Won World Cup 2014? Germany And The Merchandise Companies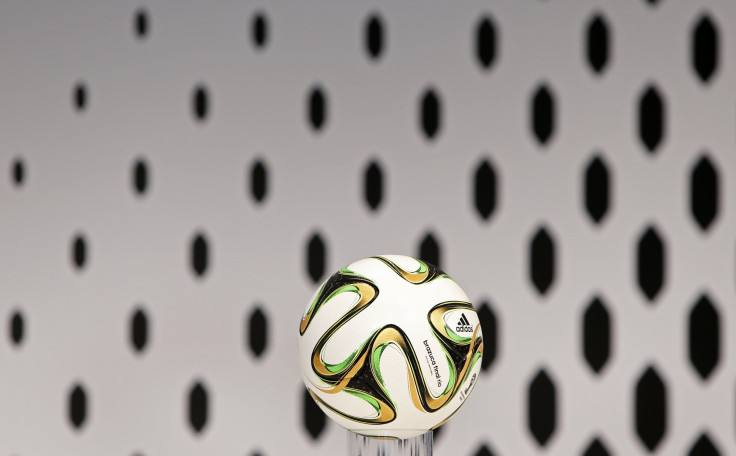 Germany won honor and glory, along with the World Cup 2014 trophy, by defeating Argentina 1-0, but some would argue that merchandise is the real winner of the international game.
The surge in soccer-related products grows every four years as more people clamor to buy traditional jerseys and cleats, even as demand has grown for stranger stuff ranging from team-endorsed windshield wiper fluid to Versace T-shirts to mobile phone apps, Associated Press wrote Sunday. And, the trend has ensured sports apparel giants such as Nike and Adidas are also "winners."
For Nike, soccer-related revenue rose 21 percent to an all-time high of $2.3 billion for the 2014 fiscal year leading up to the World Cup, AP reported, while Adidas typically trumped Nike in the soccer department and expects World Cup related sales to set a record at $2.7 billion.
Adidas has reportedly created unusual merchandise to capitalize on what some people call the "World Cup Effect." It designed the miCoach Smart Ball, which meets FIFA specifications. The soccer ball contains embedded sensors that give out information such as velocity, angle and spin, to name a few. And, all this information can be seen through an app.
"What we wanted to do was look at soccer, which is the heritage of our brand, and look for that perfect intersection of electronics and sport that not just measures metrics of what someone did, but actually provided coaching feedback to help anyone who wants to improve at the game," Christian DiBenedetto, senior innovation director for Adidas, reportedly said.
Nike has also taken its brand on to a new platform with social media, creating a mobile phone app that helps soccer enthusiasts with training tools.
"It's really hyper-focused on the 17- to 19-year-old who lives and breathes the sport. We wanted to really create a service that could help connect them closer to the things they love most about football — and that starts with the game," Jesse Stollak, Nike's vice president of global digital brand, said.
Follow me on Twitter @mariamzzarella
© Copyright IBTimes 2023. All rights reserved.