Why Is American Eagle Outfitters Closing 150 Stores? Here is Everything You Need To Know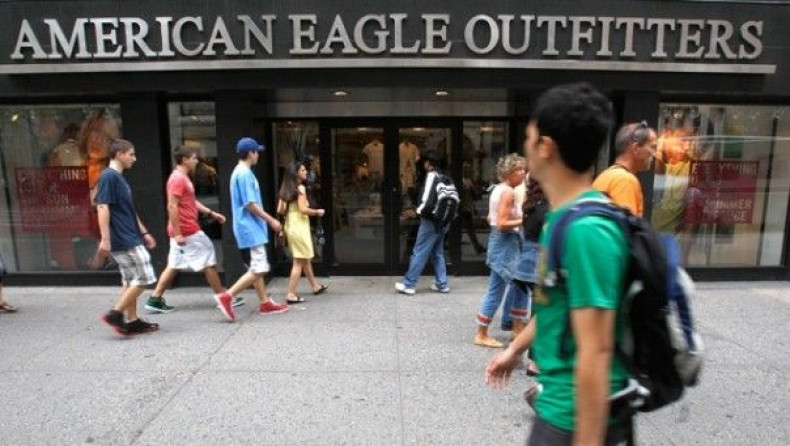 Pittsburg-based company American Eagle Outfitters (NYSE: AEO), which used to sell the quintessential sweatshirts of the suburban American teenager, announced Wednesday that it was going to close 150 of its more than 1,000 stores in the next three years, including 70 in 2014. It also plans to reevaluate the standings of another 300 stores whose leases are up soon. The list of stores has yet to be released.
"Results were consistent with our expectations," Interim CEO Jay Schottenstein said in a prepared statement. "The quarter reflected weak sales and increased markdowns. We are committed to improved profitability and are working hard to implement our plan to strengthen our brands, channels and operations."
The company cited mall traffic as one of the problems as comparable same-store sales dropped 10 percent, according to Reuters.
However, mall traffic is just one layer of the story. Profits, a change in the teen fashion zeitgeist and climate change are also factors in this American brands slow downfall. Here is everything you need to know:
1. Profits are astoundingly low.
Profits were reported down 86 percent to $3.9 million for the period ending May 3, according to the Wall Street Journal. Revenue also plunged 5 percent to $646 million and their stock was down 7 percent on Wednesday to $10.54 in keeping with its 26 percent fall this year.
2. Fast-fashion is on the rise.
The logo-heavy staples at AE Outfitters just aren't as coveted by American teens anymore. It seems they would rather shop at Forever 21 or Swedish company Hennes & Mauritz AB (H&M). American Eagle Outfitters isn't as cool as it used to be, and its fast-fashion competitors offer runway-style clothing at a price that makes them almost disposable. A pair of jeans at American Eagle could set a buyer back between $27 to $43. Comparatively at Forever 21, a pair could go for as little as $10.
Twitter users seem to agree. One woman wrote, "American Eagle used to be my go to, but their summer line isn't really winning me over." Another commented on the price of American Eagle clothing, "I want these shorts from American Easter but they're $50. No thanks."
"Over the past year, American Eagle has seen its brand falter in the U.S.,burdened by its over-emphasis on basic products, its missed fashion calls and limited fashion variety," Trefis Team wrote at Forbes. "As a result, teenage buyers have developed a perception that American Eagle brand is no longer "cool.'"
3. Climate change.
This winter has been brutal. The numerous polar vortexes, blizzards and bone-numbing cold has not inspired many a trip to the mall. American Eagle isn't the only brand to be hit by low mall traffic. The Wall Street Journal reported in March that Sbarro, a national pizza fast-food chain that operates mostly in food courts, was preparing to file for bankruptcy.
4. E-Commerce
Ah, technology. The rise of online shopping has put a damper on mall traffic, which has faced declines of 28.2 percent in 2011, 16.3 percent in 2012 and 14.6 percent in 2013, according to the Wall Street Journal.